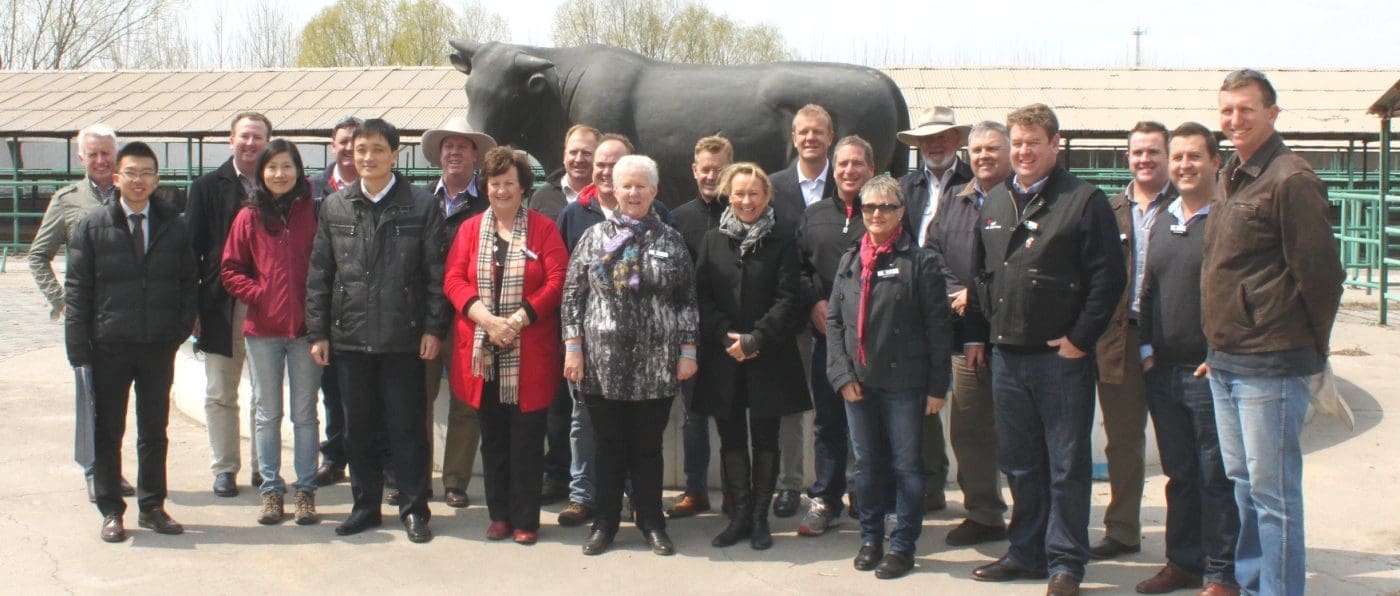 WANT to learn more about China, visit leading beef supply chain businesses, meet potential customers and experience the wonders of one of the world's most ancient and fascinating cultures?
Two specialised and distinctly different Beef Central tours this year will give Australian beef industry stakeholders an unparalleled opportunity to explore China from a business and/or cultural perspective, and to gain an invaluable first-hand understanding of how the Chinese meat and livestock import market works.
Next year's proposed tours are sweetly timed from the Australian beef industry's perspective:
Australia's annual export beef trade into China has exploded from virtually nothing two years ago to close to 150,000 tonnes in 2015. MLA managing director Richard Norton predicts that China will be Australia's largest beef export customer by 2022.
Live slaughter cattle exports to China kicked off in October, with expectations that the trade will grow in significance in coming years.
Chinese investment in the Australian beef supply chain has expanded rapidly this past year, with significant investment in cattle production, processing and export infrastructure.
Unrivalled access
Two tours are being developed, using Beef Central's comprehensive contact base across the red meat industry, both here and overseas.
Tour one: Building business
The first tour in April is business-focused, designed to specifically meet the needs of brand managers or other stakeholders interested in either establishing or expanding red meat or livestock exports to China. This intensive, week-long trade tour will feature tailored meetings with a range of prospective importing customers, tours of existing supply chains and meetings with Chinese Government trade and agriculture personnel. The tour will culminate with an official Australia-China trade week dinner in Shanghai likely to be attended by Australian Trade Minister Andrew Robb.
Tour two: the full immersion
The second tour in May will combine both business and sightseeing into a more leisurely two-week study tour package tailor-made for producers and other supply chain members with an interest in the beef industry.
The 14-day study tour commences with the SIAL food trade show in Shanghai, one of the world's leading and largest food expos, where you will see branded Australian beef being marketed to a diverse range of Chinese customers. Trade tours include a comprehensive array of Australian beef and cattle supply chains, leading Chinese cattle breeding facilities, feedlots, retail and food service visits ranging from traditional wet markets to ultra-modern supermarkets and restaurant outlets.
The tour will also feature a series of 'must see' Chinese cultural and historic attractions including the Great Wall, the Forbidden Palace, Tiananmen Square and other unforgettable destinations, as well as the great cities of Shanghai and Beijing.
Accommodation, transport and logistics will be of a high western standard, coordinated by agri-tour specialists with years of experience in China tour management.
We are now seeking expressions of interest in our 2016 tours to China. For more information or to register your obligation-free expression of interest please contact Beef Central at admin@beefcentral.com