Brazil to become biggest exporter, says EOCD
Big imported beef stockpile in US freezers
Consumer survey rates value for money over quality, range
Carl's Natural Burger Goes National
Opportunity for PCAS program in Central Australia
OSI Takes Huge Hit In China – CBW
MLA members: lodge your Levies Notice
Seeking Queensland's most innovative farmer
Tassie Red Meat Updates conference for Launceston
New feral cat app to protect wildlife
Brazil moves to re-establish beef trade with Japan
Wagyu demand drives registration boost
No joint marketing between NZ producers and processors
Chinese investor acquires smaller Uruguan meatpacker
Remote Airstrip Upgrade Program open
Graziers urged to register for Wambiana field day
RIRDC to launch 'National Rural Issues' reports
Report into National Agricultural Statistics Review released
Brazil to become biggest exporter, says OECD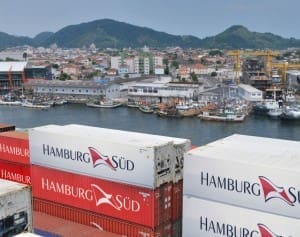 Driven largely by consumer demand in Asia, Brazil is set to become the world's largest beef and poultry exporter by 2024, according to the recent agricultural outlook report produced by the Organisation for Economic Cooperation and Development (OECD) and Food and Agricultural Organisation (FAO). Brazil is forecast to own a 20pc share of global beef exports and a 31pc share of poultry exports by the next decade. The depreciation of the Brazilian Real relative to the US$, lower projected feed costs, improved animal genetics along with better health and nutrition and increasing domestic and international demand should sustain the projected expansion of Brazilian production, the two organisations said. Brazil is already the world's largest exporter of sugar, orange juice and coffee and the second largest after the US in soybeans. Click here to view full report.
Big imported beef stockpile in US freezers
US importation of manufacturing beef, mostly from Australia and NZ, has been running far above year ago levels all year, and volumes currently held in cold storage for future use have grown in parallel. That's because imports from both countries are expected to decline in the months ahead, according to Steiner Consulting's Daily Livestock Report. Beef in storage as at June 30 totalled 212,000 tonnes. This was down 4000t from the month before but up almost 50,000t or 30pc on a year earlier. US beef production to that date was down 4.7pc on a year ago, so boneless imported beef accounted for the entire year-on-year increase in the storage number. For the calendar year to the end of June, US imports from Australia were up more than 73,000t on the same time a year earlier. The cold storage report contained other slightly negative news for beef, as the amount of pork in storage was at record levels for June, at 287,000t. The record reflected the large year-on-year increase in US pork production. For the year to July 18, US pork production was up 6.8pc.
Consumer survey rates value for money over quality, range
According to a survey of 1500 consumers by Morgan Stanley, value for money and good promotions have become more important drivers of Australian shopping behaviour in the last two years, while the quality and range of fresh foods have become less important. About 44pc of respondents voted for value-for-money as being the most important factor in selecting a supermarket, compared with 39pc two years ago, while 27pc cited the quality of fresh foods as being most important, down from 30pc in 2013. The finding will raise concerns at the two majors which are increasingly relying on the freshness offer in fresh foods such as meat, fruit and veg to differentiate themselves from the discounters like Aldi and Costco. As Aldi and Costco move into the mainstream, they appear to be having an impact on what consumers look for in a supermarket, Morgan Stanley said. Differentiation within fresh food departments has reduced as Coles and Aldi have improved their fresh offer which has also led to consumers placing less importance on this factor.
Carl's Natural Burger Goes National

The big success at US regional level of the Carl's Jr all-natural beef burgers introduced late last year has prompted parent company CKE Restaurants to take the program national. The all-natural burger, based on grassfed natural beef sourced from Australia, will be available at both Hardee's and Carl's Jr burger outlets across the country. CKE owns both companies, but until now offered the burger only at Carl's Jr due to a lack of available beef. Carl's Jr had had great success with the industry-first, All-Natural Burger, said Brad Haley, CMO of Carl's Jr and Hardee's. The burger features grassfed, free-range, no-HGP beef produced without antibiotics or steroids. "It seemed to bring in or, perhaps more accurately, bring back consumers who had given-up fast food because they couldn't get food like this there," he said. In addition to the nationwide rollout, a new version of the burger is on the menu, says CKE.
Opportunity for PCAS program in Central Australia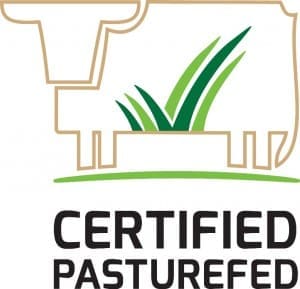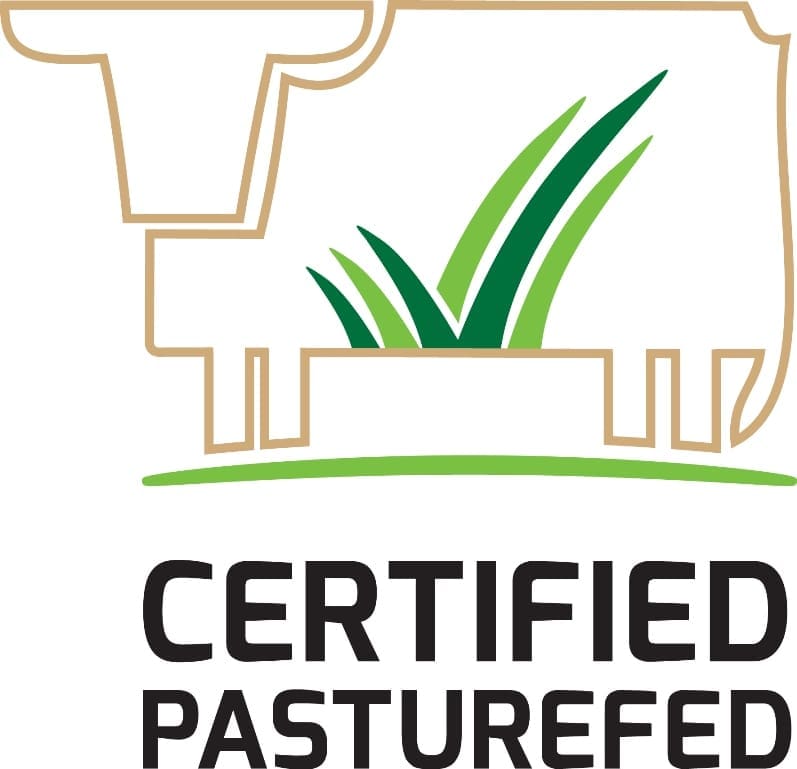 A Pasturefed Cattle Assurance System audit circuit will be held in Central Australia in the week starting 17 August. Opportunities exist for more producers to participate in the program while the auditor, Tim Rylance, is in the area for a two week period. The visit presents a great opportunity for any interested producers within this locality to have their audit conducted and reduce their costs. All producers involved in the audit run will be able to share the travel and accommodation costs of the auditor. There are already seven producers booked in and any additionally personnel will reduce costs further. If you are interested in having an audit conducted as part of this run then please contact Felicia at SGS-Australia on either (07) 3622 4735 or Felicia.Estores@sgs.com
OSI Takes Huge Hit In China – CBW
Steve Kay's US Cattle Buyers Weekly reports that global meat company OSI Group lost an estimated US$967 million after allegations of improper food safety practices at an OSI China meat plant surfaced last year. That's according to Xinhua, China's official news agency, quoting Lu Yong, vice president of OSI China. But spokespeople for OSI in the US, where OSI is headquartered, and China declined to confirm or deny the amount of losses reported by Xinhua, according to Reuters.
Food safety authorities in Shanghai last year suspended operations at a meat plant run by Shanghai Husi Food Co, which supplied meat to McDonald's, Yum Brands and other companies with operations in China. Many of the company's facilities are still suspended. OSI has invested more than US$500m in China in the past five years and believes it can overcome the difficulties. Chinese regulators took the action after a local television report last July allegedly showed workers picking up meat from the plant floor and mixing fresh meat with expired meat. Burger King, Yum Brands, McDonald's and other major customers eventually severed business ties with OSI China. OSI said in January that it lost hundreds of millions of dollars of sales from September to December as a result of the food safety scandal.
MLA members: lodge your Levies Notice
Meat & Livestock Australia members are being encouraged to secure their full voting entitlements for this year's annual general meeting, by submitting their Levies Notice by post or online. The Levies Notice pack has been mailed to all MLA members this month and must be completed and lodged by 1 October. MLA managing director Richard Norton said producers should make every effort to submit their Levies Notice, to secure their full voting entitlements. This year's AGM will be held on 10 November at the Mercure Hotel, Brisbane. "Voting at MLA's AGM is one very important way that producers can be directly involved and we want our members to have greater input into the company's direction than ever before," Mr Norton said. At the AGM, members can vote on the appointment of MLA directors and any resolutions put forward by the company or its members. Cattle producer members will also have the opportunity to elect an additional grassfed cattle representative to the board director selection committee.
For more information, click here. 
Seeking Queensland's most innovative farmer
Do you know of a rural enterprise that deserves statewide recognition for its sustainable production practises? If so, the Department of Environment wants you to nominate that project for the 2015 Premier's Sustainability Awards in the Rural award category. Supported by AgForce Queensland and the Grazing BMP Partnership, the award recognises a primary producer for sustainable production and conservation of natural resources. Each category winner will also receive $2500 to support on-going or future sustainability projects. The awards are open to Queensland-based initiatives, rural landholders, businesses, communities, schools, individuals, not-for-profit organisations and local government areas that share the Government's commitment to a more sustainable future. Winners will be announced at an awards presentation dinner hosted by the Premier on November 5. Nominations close 14 August. More information about the awards and an online application form can be found here  or phone (07) 3339 5873.
Tassie Red Meat Updates conference for Launceston
Tasmanian beef and lamb producers are invited to a Red Meat Updates conference being held in Launceston's Tramsheds complex tomorrow, Thursday 30 July, from 9am. Previous events have attracted well over 250 attendees. The full-day conference is a great opportunity to catch up on the latest news in the red meat industry, find out about new research, hear from leading red meat producers, network with others in the industry and enjoy a great red meat lunch. The event is for everyone along the supply chain – producers, advisors, processors, researchers and agents. It is a free event for red meat producers. The day is delivered by MLA and Macquarie Franklin, with the program developed by a working group made of producers and other industry representatives.
The line-up of speakers includes MLA managing director Richard Norton, John Roche (Dairy NZ), local beef and sheep producers, vets, processors and more. There will also be a discussion panel on "Communication in the red meat supply chain", where representatives from processing companies, livestock agents, meat buyers and producers will share their perspectives.
Registration: www.surveymonkey.com/s/RedMeatUpdates2015 or email events@macfrank.com.au or call Kylie on (03) 6427 5300
New feral cat app to protect wildlife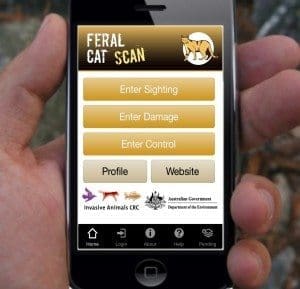 A feral cat mapping and reporting app called FeralCatScan was launched recently at Melbourne Zoo as part of the Threatened Species Summit. The app was developed by the Invasive Animals CRC with funding support from the Australian Government Department of the Environment. The purpose of the App is to provide land managers and the community and with a tool for real-time reporting of feral cats, any management activities undertaken, photos of impacts and, most importantly, using that collective information to identify practical solutions to the feral cat problem.
"Feral cats are a nation-wide issue needing collective community effort to manage. We're never going to eradicate cats, but we can reduce the impacts on wildlife by ensuring management is done efficiently, effectively and humanely in areas where feral cats are having the most impact on wildlife," project officer Peter West said. Anyone can use the app or website to record feral cat activity and it is really easy to use. The app is also able to be used in the field where mobile reception may be unreliable by storing feral cat records until mobile coverage is available. The app is part of the FeralScan suite of app products and is free to download on the App Store for Apple iOS and Google Play for Android mobile devices. See details at www.feralcatscan.org.au
Brazil moves to re-establish beef trade with Japan
Brazil's breakthrough in gaining access for chilled and frozen beef to the US market from certain regions has already stimulated trade talks with other customer countries which base their import protocols on USDA standards. Talks to reopen market assess for Brazilian beef into the Japanese market advanced another step recently, with plant inspections now scheduled for August.
Japan's government said officials will inspect Brazilian laboratories, slaughterhouses and farms in order to satisfy food safety precautions. Japan blocked Brazilian beef when an atypical case of BSE was discovered in a cow in December 2012. It had previously barred Brazilian beef imports on the basis of FMD status. Brazilian agriculture minister, Katia, Abreu, said she was optimistic that Japanese worries will be eased and trade will resume. She said Brazil would have 'no problem' in meeting technical or scientific requirements. "We have recognition of the World Organisation for Animal Health which affirms the quality of Brazilian beef. Japan has a great relationship with Brazil," she said.
Brazil's beef exports to China soaring
Meanwhile, Brazilian beef export data in June included the first direct exports of frozen products to China. Shipments totalled 3736 tonnes at an average FOB price of US$5386/t. China ranked as Brazil's sixth largest buyer for the month. In that same period, imports of Brazilian beef via Hong Kong contracted strongly to 9403t, the lowest monthly volume through the grey channel since October 2012. Brazil's largest export customer for June was Russia with 17,959t, almost 3900t more than in May.
Meanwhile, China has become the largest importer of frozen Argentine beef, according to new data released by the country's Industry and Trade of Meat and Meat Produce Association (CICCRA). The data revealed that China's consumption of frozen Argentine beef has boomed in recent months, with the Asian giant receiving 17,050t of beef so far this year, which equates to 35pc of total Argentine exports.
Wagyu demand drives registration boost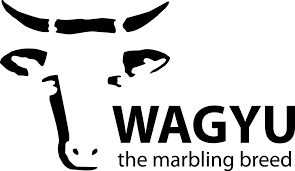 The Australian Wagyu Association reported that members registered 7535 new calves in 2014, up 13pc on the 2013 figure and the best year ever since Wagyu cattle were first recorded in Australia just over two decades ago. While overall registrations of Australia's 45 beef breeds fell by 5pc over the 12 month period, Wagyu had the largest percentage increase of any of the major breeds elevating it to seventh position in Australia's beef breed hierarchy. Wagyu first appeared in the Australian Registered Cattle Breeders' Association (ARCBA) listings in 1993 with 72 head registered that year. Initial growth was slow as the Wagyu industry found its feet but growth has accelerated in recent years driven by hefty Wagyu premiums and the innovative Wagyu genetics discovery program. And the growth is set to continue according to the AWA's CEO Graham Truscott who said that projected registration growth over the next five years is 14pc per annum. "The Wagyu breed is expanding rapidly as breeders, backgrounders, lotfeeders, processors and exporters compete to obtain Wagyu cattle to satisfy demand from international and high end domestic outlets." The optimism for Wagyu is also being fuelled by big operators AA Co, JBS, Stanbroke, Rangers Valley and NH Foods that are expanding their involvement in Wagyu production.
Do you have a meat processing opening?
Reader Richa Thapa has contacted Beef Central looking for work in the processing industry, preferably in the Darling Downs region. Do you have an opening for an enthusiastic entry level individual? He can be contacted on 0490 047 811 or email ribizthapa@gmail.com
Showcasing food science and technology
The Australian Institute of Food Science and Technology is inviting stakeholders to attend the  Annual AIFST Convention and Australian Food Microbiology Conference from Tuesday to Thursday, August 11-13, at Sydney's Luna Park. The event promises three days of scientific thinking, covering the big ideas and latest thinking on Australia's role in catering for the world's growing population. Topics to be covered include: The changing landscape of the food industry; Kicking food safety goals; Food defence; Supply-chain black holes; Food safety risks, and much more.
To view the Convention Program, including the speakers and their presentations, click here.
No joint marketing between NZ producers and processors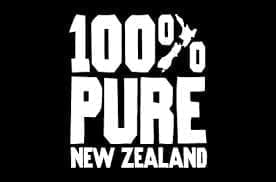 There will be no joint beef and lamb marketing entity between New Zealand's red meat farmers and processors for the next few years, it was decided last month. Responsibility for NZ red meat promotion will now lie with the processors alone. Beef + Lamb NZ had proposed a collaborative 50:50 funded market development entity for its next commodity levy cycle from 2016-2022, focusing on country-of-origin promotion. The model was based on talks with meat companies over the past two years. The review was valuable but, in the end, commercial considerations resulted in meat processors and exporters deciding not to make the proposed 50pc contribution to the proposed $8 million program, MIA chair, Bill Falconer said. The proposal was put forward by B+LNZ in order to reduce the funding by farmers under their Commodity Levy. Traditionally, B+LNZ and its producer board predecessors have undertaken the generic marketing of beef and lamb, which latterly has been funded by B+LNZ through its commodity levy from farmers. Industry marketers (processors and exporters) have invested in their own promotional programs and customer specific activity. Mr Falconer said processors already invested more than $8 million in their own brand promotions and this will increase as new markets are developed.
Chinese investor acquires smaller Uruguan meatpacker
It seems that Chinese investment interest in offshore meat processing extends well beyond Australia. The sale of Uruguan firm Rondatel SA, which owns and operates the small Rosario processing facility, was finalised recently, to Chinese interests. The buyer is understood to be the Foresun Group, which last year acquired the Tabro processing operations in Victoria. Chinese parties have shown interest and made inspections of a number of Uruguan plants, but this represented the first sale to Chinese interests, local sources suggested. The Rosario plant apparently recently doubled its daily slaughter capacity to 500 head, including a new boning room valued at near US$10 million. Up to 27 June, Rosario processed 22,014 head of cattle for the year. China was already a significant customer, followed by Russia. Note that Beef Central's original version of this item suggested Rodatel was a Brazilian company, which was incorrect.
Remote Airstrip Upgrade Program open
Applications are open for a new round of the Australian Government's Remote Airstrip Upgrade Program to improve air access to remote communities across Australia. Minister for Infrastructure and Regional Development Warren Truss said airstrips in remote areas are essential for isolated communities. "For many remote communities air services are an essential service to provide mail, supplies, transport and medical care – things that city-people may take for granted," he said. The 2015-16 Federal Budget allocated $33.7m over four years to support improved safety and accessibility at remote airstrips will give communities access to Australian Government support for a range of projects. Funding approved under the previous round included $290,000 for work on the taxiway and aircraft parking areas at Maree (SA), $112,000 to upgrade runway lighting at Blackall (Qld), $1 million towards fencing, lighting and drainage at Kowanyama (Qld), $30,000 towards resealing of the apron and taxiway at Brewarrina and Goodooga (NSW) and $300,000 towards the construction of animal proof fencing at Patjarr (WA). Applications are open for six weeks to give communities the opportunity to bring forward strong proposals. More information can be found on the Department's website.
Veterinary students embrace the challenge of on-farm biosecurity
On-farm biosecurity planning has been included for the first time into the University of Queensland's School of Veterinary Science course curriculum to improve outcomes for farms and animals across the country. Catering to the variety of biosecurity needs, regulatory requirements and industry standards of practice, in the many different sectors within the livestock production system, can be challenging even for the most experienced vets. From large-scale, multi-property commercial enterprises to hobby farmers looking after a lifestyle block, there are a number of measures that can be to put in place to mitigate biosecurity risks. In an effort to equip the next generation of vets with this wealth of knowledge they need, Livestock Biosecurity Network recently has teamed-up with UQ School of Veterinary Science to include on-farm biosecurity planning in the third year veterinary curriculum. "Biosecurity planning helps students realise the importance of taking the entire farming system into account when trying to manage disease and animal product safety risks," said course coordinator Dr David McNeill.
Graziers urged to register for Wambiana field day
Northern beef producers are encouraged to register for a field day profiling the results of long-term land management and animal production research at Charters Towers. The Wambiana research project – now in its 18th year – gives graziers a unique view of land and stocking strategies through years of climate variability. Department of Agriculture and Fisheries researchers, led by principal scientist Dr Peter O'Reagain, will provide research results that producers can integrate into their own regimes. The Wambiana Field Day will be held on Saturday August 29, 2015, 9am-5pm, with lunch, smoko and an evening BBQ provided. Wambiana station is on the Gregory Development Road, via Charters Towers. For catering please RSVP by August 14, 2015 by phone on (07) 47615151 or via online registration via the Futurebeef website. Email Yvonne.stanley@daf.qld.gov.au or john.bushell@daf.qld.gov.au
RIRDC to launch 'National Rural Issues' reports
The Rural Industries Research and Development Corporation will be launching five key reports in coming weeks which will provide evidence to support good policy development, under its National Rural Issues Program. The first launch to be held in Canberra on August 5 will showcase three new research reports, respectively titled: 'Australian Farm Business Performance – insights from effective farm business managers'; 'Provenance of Australian food products – is there a place for Geographical Indications?' and 'Collective Bargaining in the Agricultural Sector'. The second launch event to be held in Canberra on Friday, August 14, will include feature the following two reports: 'Assessing the competitiveness of Australian agriculture' and 'Megatrends impacting Australian agriculture over the coming twenty years'.
Report into National Agricultural Statistics Review released
The culmination of more than two years work by ABARES and ABS, the final report of the National Agricultural Statistics Review has been launched today, outlining a blueprint for ensuring Australia's agricultural statistics remain world-class, providing comprehensive data to better inform decision-making, Minister for agriculture Barnaby Joyce said. The report identifies a clear set of actions addressing stakeholder concerns. The ABS and ABARES have already commenced processes to implement some of these, including better coordination of government statistical collection activities; encouraging and supporting other organisations to use best-practice statistical collection methods; adopting new and emerging technologies wherever possible; and ensuring compliance in the use of the Statistical Clearing House. In addition, the report identifies ways to improve the agricultural statistical system in the long term, including reduced survey burden particularly for farmers; improved data quality and ways to address gaps in data. The report is available from the ABS website.