9 billion burgers served in US in 2014
Shopping patterns continue to evolve
Indonesia's import policy adjusted for Ramadan demand
US beef herd finally enters expansion phase
New Zealand processing reform
Dectomax goes 'Pink'
JBS says Brazil close to accessing US
US eyes traceability system to access China
Geoff's 261kg giant pumpkin smashes Ekka records
Scholarship encourages youth to choose a career in agribusiness
McDonald's and Burger King push chicken amid high beef costs
Canadian Federal Budget Supports Meat Industry
9 billion burgers served in US in 2014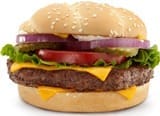 Beef burger sales grew to a record nine billion in the US food service industry last year, research shows. Burger sales in US restaurants and foodservice outlets rose 3pc last year. Gains in the burger segment came at the expense of the sandwich category, according to researcher, NPD. Sandwich servings declined 2pc in 2014, which translates to a loss of 200 million servings. Bulk ground beef case shipments to all Quick Service Restaurants increased by 3pc last year but by an even higher 4pc at specialist burger concept outlets. Case shipments of ground beef to full-service restaurants were up 1pc. Visits to QSR burger restaurants were down 3pc last year, but that was balanced by a 3pc uptick in hamburger servings at those restaurants. Burger servings also were up by 4pc at casual-dining restaurants. "The success of burgers in 2014 was a combination of factors," according to Bonnie Riggs, NPD restaurant industry analyst. "Quick service restaurant chains launched new burger items, casual-dining restaurants added more burger items to the menu to offset higher steak costs and Americans simply love their burgers."
Shopping patterns continue to evolve
Australian shoppers have shifted their shopping habits over the last decade, according to recent work undertaken by Roy Morgan Research. The key determinants in grocery shopping habits include food safety, location and good value. According to Roy Morgan's research, more than 12 million shoppers in Australia visit a supermarket at least once in an average seven-day cycle. A different survey conducted by AusVeg Project Harvest has also revealed that "once a week grocery shopping" is now dead, with shoppers going multiple times within a weekly period. Roy Morgan found that in 2014, 55pc of Australian grocery buyers nominated high standards of food safety as one of the factors that mattered most to them when supermarket shopping. This was an almost identical proportion as those who said that a location close to home influenced their choice of supermarket.
While consumers may have a regular 'primary' shopping trip, many shoppers are taking advantage of the fact that major retailers are open late on weekdays. The research also showed that consumers prefer to shop at their local grocer when given the choice with respondents suggesting that visits to local grocers or market-style retailers such as butchers have greater sentimental value. The data showed that many consumers have two separate types of shopping trips – convenience trips to top-up their cupboards and 'treats' or outings to specialist food retailers.
Indonesia's import policy adjusted for Ramadan demand
In addition to the Indonesian authorities' decision to import a further 29,000 head of live cattle ready for slaughter in the second quarter on top of the originally announced figure of 250,000 head of feeder cattle, the state-owned logistics agency Bulog has suggested that it may import 1000 tonnes of frozen meat to help meet the rising demand during Ramadan and Idul Fitri festivals. The additional boxed meat tonnage will include secondary cuts that were originally banned last December. Both Australia and New Zealand have been identified as the primary sources.
US beef herd finally enters expansion phase
The US national cattle inventory calculated at January 1 came in at 89.8 million head, up 1.3 million head or 1.4 percent from a year ago, and the first rise seen since 2007. From the 2007 peak to January last year, the nation's cattle inventory had declined 8m head, to 88.5m, the lowest total since 1952. The liquidation phase of this cycle was extended at least a couple of years by drought and high feed costs. However, signs of a transition to expansion began to emerge in mid-2013 and extended throughout 2014. As pasture conditions improved and forage supplies increased, producers sharply reduced cow cull rates and began to hold-back heifers to place in the cow herd. That impact was evident in the upturn just revealed, occurring sooner than most analysts expected. Overall, the 2014 supply of feeder cattle outside feedlots was revised up 1.3pc to 25.1m.
New Zealand processing reform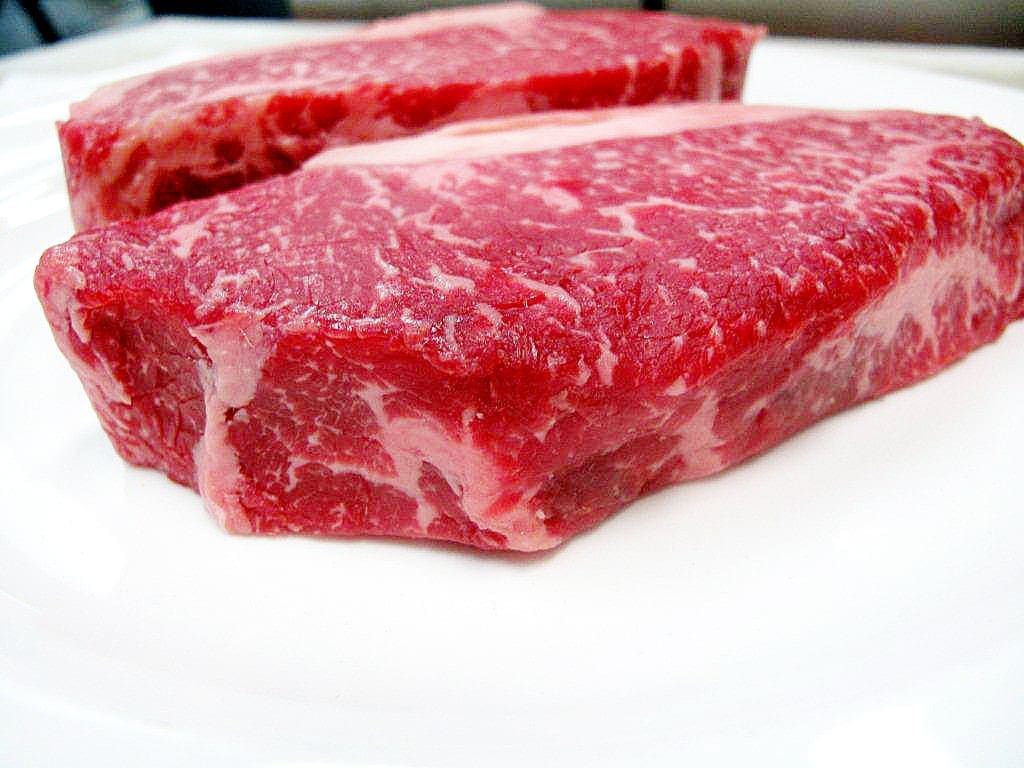 Reforming the New Zealand Meat Industry Model – A report into New Zealand's meat industry in the New Zealand Herald has come out heavily in favour of a single co-operative business model (similar to Fonterra's in the dairy industry) to deal with decade-old issues of over-capacity and too much competition. The report from Meat Industry Excellence, a group formed to effect change in an industry that has struggled for years to function profitably, said billions of dollars had been lost from the sector because too many processors were competing for dwindling stock supply. MIE, which used former Fonterra chairman Sir Henry Van der Heyden as an advisor, said the structure of the meat sector meant it was missing many of the financial benefits that flow from pooling resources and achieving an industry with scale.
Dectomax goes 'Pink'
Packaging for Zoetis's external parasite control product, Dectomax, has turned pink as part of a new charity partnership to raise funds for the McGrath Foundation, which places McGrath Breast Cancer Nurses in communities across Australia, including regional Queensland.
Local producers can make a difference to their community who are facing difficult circumstances by purchasing specially-marked pink tubs of Dectomax Pour-on or Dectomax Injectable. Five percent of these sales will be donated directly to the McGrath Foundation. On top of this, Dectomax is giving one lucky person, and up to 20 of their mates, the chance to win a fully-catered lunch experience with Aussie test hero, Matthew Hayden. Simply purchase a special pink tub of either Dectomax Pour-on or Dectomax Injectable, proudly supporting the McGrath Foundation, and visit www.dectomax.com.au to enter the draw. Runners-up will have the chance to win cricket bats and balls signed by Matthew Hayden.
JBS says Brazil close to accessing US
Brazilian beef giant JBS SA says Brazil is 'closer than it has ever been' to exporting fresh beef to the US. CEO Wesley Batista told analysts recently that he expects shipments to start later this year. His comments appear to reflect the fact that Brazil's agriculture ministry expects a formal announcement on meat exports to the US when President Dilma Rousseff visits Washington next month. But NCBA and other groups are expected to continue to argue strongly that such imports pose a disease risk to the US industry, Cattle Buyers Weekly says. USDA's proposal, from its Animal and Plant Health Inspection Service, wants to allow the importation, under certain conditions, of fresh beef from 14 Brazilian states. The National Cattlemens Beef Association attacked APHIS's proposal on several grounds, notably that Brazil could not live up to the food safety and inspection standards required to be allowed to export fresh meat into the US. Even if an agreement is announced next month, it will not be a transformational event for Brazil's beef industry, Mr Batista said. It would benefit the flow of volumes from Brazil but today markets are global, he said. Little impact would be felt until next year because of likely delays in protocols and approval needed for individual plants, he said.
US eyes traceability system to access China
The US beef industry has agreed to implement a traceability system for beef exports to China to meet the country's requirement that the US certify the birth premise of every animal from which beef is derived for export to China. The system, which is voluntary, will include cattle in existing animal identification programs that permit the documentation of the birth premise, including the Animal and Plant Health Inspection Service's National Uniform Ear-tagging System and the brucellosis ear tag system. Only beef from cattle that are covered by the traceability system will be certified for export to China. The letter also indicates that the system will be auditable and should include current and future programs that could be developed and managed by private companies under verification programs. The American Meat Institute joined the National Cattlemens Beef Association and the US Meat Export Federation in sending a letter to Agriculture Secretary Tom Vilsack and US Trade Representative Michael Froman urging the swift conclusion of negotiations with the Chinese government to reopen the Chinese market to US beef.
Geoff's 261kg giant pumpkin smashes Ekka records
Mindful that any satisfying beef dinner is not complete without a few accompanying veg, we could not resist sharing this press release item with readers, especially those with a fascination, like us, for giant vegetables. Minden's Geoff Frohloff won the Royal Queensland Show's annual Giant Pumpkin Competition recently with a 261kg whopper – smashing Ekka records for the second year in a row.
His heavyweight entry weighed in at more than a quarter of tonne breaking the previous show record of 204kg set last year by a massive 57.5kg. Geoff's second entry in the competition tipped the scales at an extraordinary 207kg ensuring his dominance in this coveted Ekka competition continues. According to Geoff the secret to success is planting in brand new soil, plenty of tender loving care for the four month growing cycle and his secret organic mulch recipe. Geoff's record breaking entry is even more impressive considering entries for the competition were down due to a poor growing season with some crops being washed out.
Scholarship encourages youth to choose a career in agribusiness
There's still a month left for applications in this year's Agribusiness Association of Australia university scholarship, which encourages Australian youth to engage in tertiary education in agriculture.
The prestigious $3000 multi-year scholarship is part of AAA's key priority of attracting students into the industry to ensure that agribusiness continues to be a major contributor to the Australian economy. Applications are now open to eligible high school students residing in either NSW or the ACT. Each year the States and Territories chosen to participate reflect the state hosting the AAA's annual general meeting. The winner will be announced at a dinner following the AGM in NSW in late August. Dr Theresa Craig, AAA President said that secondary school networks were very positive about the scholarship. This year's recipient will join the 2013 inaugural scholarship winner, Lachlan Lancaster of Queensland's Cubbie Station and last year's winner, Molly Ashby, originally from South Australia, who is studying the Bachelor of Veterinary Science/Veterinary Bioscience at Charles Stuart University in Wagga Wagga. Applications for this year's scholarship close on 30 June. Go to: http://www.agribusiness.asn.au
McDonald's and Burger King push chicken amid high beef costs
US commodity prices for chicken are so favourable right now that quick-service chains are resorting to products they once relegated to the scrap heap only a couple of years ago. With chicken prices falling and beef near record levels, chains like Burger King and McDonald's are pushing chicken products as hard as ever. It's a trend that won't likely end soon, as beef prices aren't expected to ease until next year at the earliest. Beef costs have been troublesome for restaurants over the past couple of years. Drought and high corn costs led many ranchers to reduce herds, cutting supply and increasing prices. While corn prices fell 26pc last year, and are expected to remain lower this year, it takes longer to bring beef supply back up to reduce prices. According to federal data, the price of beef and veal has risen 19pc over the previous year.
Canadian Federal Budget Supports Meat Industry
The Canadian Government's next budget released recently includes several items of significant support for the country's meat industry.  The budget included a provision to increase the lifetime capital gains exemption to $1 million, which would save agricultural producers, including beef growers, $50 billion in capital gains taxes over the next five years. The budget also extends the expiring accelerated capital cost allowance to any eligible assets acquired after 2015 and before 2026, a measure that would encourage meat processors to make long term investments in machinery and equipment. Further, the budget included numerous provisions to strengthen Canadian meat exports. For instance, Canada will spend C$10 million per year to expand the effectiveness of the Canada Trade Commission service, $12m for global agri-marketing promotion and $18m over the next two years to promote trade opportunities for agriculture.
Lumberjacks now better-off than newspaper reporters
Employment and careers website CareerCast.com's annual jobs-rated report has the 'newspaper reporter' classification ranked dead last — worse than lumberjack, a profession which it still managed to beat last year. Decreasing pay, growing stress and a contracting newspaper industry all contributed to the abysmal ranking, said Tony Lee, publisher of CareerCast.com. Newspaper reporter was one of the few jobs on the list that actually had a negative growth rate.  A few of the jobs faring better than 'newspaper reporter' included lumberjack, enlisted military personnel, cook and corrections officer. Other media jobs don't fare much better — photojournalist and broadcaster are also ranked near the bottom of the list.  CareerCast.com noted that readers and advertisers are moving to online publications, which has put pressure on paper-and-ink news outlets. CareerCast.com recently put newspaper reporters on the endangered jobs list, alongside travel agents and meter-readers. In January, the site listed newspaper reporter on its list of the Ten Most Stressful Jobs.
Despite the glum outlook, it notes that journalists' varied skillset makes them employable in other industries. "There's obviously a silver lining. Many of the people who've left the industry have had the ability to transfer those skills to a number of other functions."