Big win for Beef Central in Beef 2012 recipe contest
Beef Central publisher Jon Condon has clinched the championship title in Beef 2012's beef recipe contest, results from which were announced this week. The competition was created to provide aspiring chefs with an opportunity to have their very own beef recipe published and shared with the world. The competition was developed as part of the Consumer Education Program for Beef Australia 2012, the national industry Expo being held in Rockhampton next month. It was launched to showcase the talents of individuals who are passionate about cooking beef in creative ways that enhance its flavour and nutritional benefits. The competition encouraged 'amateur' chefs to experiment with beef products while preparing delicious recipes that could be a new family favourite or one that has been shared from generation to generation. Jon Condon's winning recipe, for his 'El Toro BBQ Steak Sandwich with Smoked Tomato Relish', was designed in association with a friend, Brisbane chef John Wakeling, when entering MLA's 'Tongmaster' amateur BBQ chef competition held late last year. Several private functions being held by processors and others during Beef 2012 will showcase the winning recipe.The full winning recipe can be viewed on the Beef 2012 website, click here, and will be published in the official event program.

Ex Asia Pacific chief to head McDonald's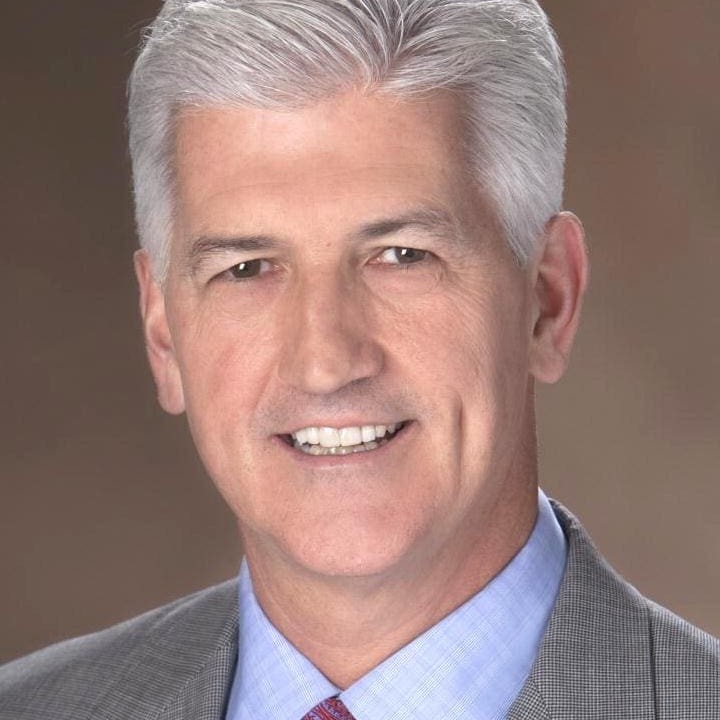 The new chief operating officer for McDonald's global operations is Tim Fenton, who currently heads
the company's operations in the Asia Pacific (including Australia), Africa and Middle East region.
Mr Fenton is credited with the company's recent strong growth performance in Asia. In his new position, he'll be responsible for managing the operations of more than 33,500 McDonald's units worldwide. The appointment is part of a changing of the guard at the top in McDonald's global HQ. President and CEO, Jim Skinner steps down on July 1 after 41 years with the company. He will be replaced by current COO, Don Thompson, who previously ran McDonald's USA.
Spotlight on superbugs on World Veterinary Day
Australia's peak veterinary body, the Australian Veterinary Association, is calling for more measures to combat antimicrobial resistance, a rising concern for both human and animal health. Antimicrobial Resistance, the theme of World Veterinary Day on April 28, highlights global concerns over the use of antimicrobials in food-producing animals and the important role vets play in appropriate use of antibiotics to treat animal diseases. AVA president, Dr Barry Smyth said that problems with resistant superbugs are a concern in Australia. Rigorous infection control practices and judicious selection and use of antibiotics works to reduce the selection and spread of resistant bugs. "Hygienic food preparation and proper cooking of animal products will usually remove the risk of transfer of bacterial resistance from food animals to people," he said. Australia has one of the most stringent systems for registering antimicrobials for use in animals in the world. Antibiotics important in human medicine are not registered for use in animals and the National Residue Survey monitors food products to ensure that residues are not present in foods and to detect incorrect use of all chemicals in food animals. "An important problem in combating resistance is the lack of reliable data. If we don't know how big the problem is, we can't tackle it effectively," Dr Smyth said. "There is no uniform system for monitoring antimicrobial resistance in Australia and no central data-holding facility for use of medicines in human or animal health. More government funding in this area is urgently needed to help monitor and combat increasing antimicrobial resistance."
Woolies adopts eco-labelling
Customers will be able to judge whether their snapper, prawns or mackerel have been caught 'sustainably' following a decision by Woolworths to apply a new eco-labelling system to its fresh seafood section. The company said demand from consumers to know more about how, where and under what environmental circumstances their fish and other seafood were caught led to the change. The chain will use a system where products are rated by not-for-profit international group Sustainable Fisheries Partnership, using either a one, two or three fish rating. Three will indicate a 'positive choice', two a 'good alternative' and one 'needing improvement.' The ratings are based on fish stocks, methods used, and if the fishery is managed under an approved quota system or other accredited sustainability scheme. By 2015, Woolworths plans to have all seafood products, local or imported, wild-caught or farmed, ranked with sustainability scores. The sustainability labelling move is part of a growing consumer movement, particularly among more affluent and educated shoppers, towards free-range, organic, and sustainably-produced food that does not harm the environment. The company has offered no comment yet on potential application in other protein sources, such as beef.
Container shippers suffer big losses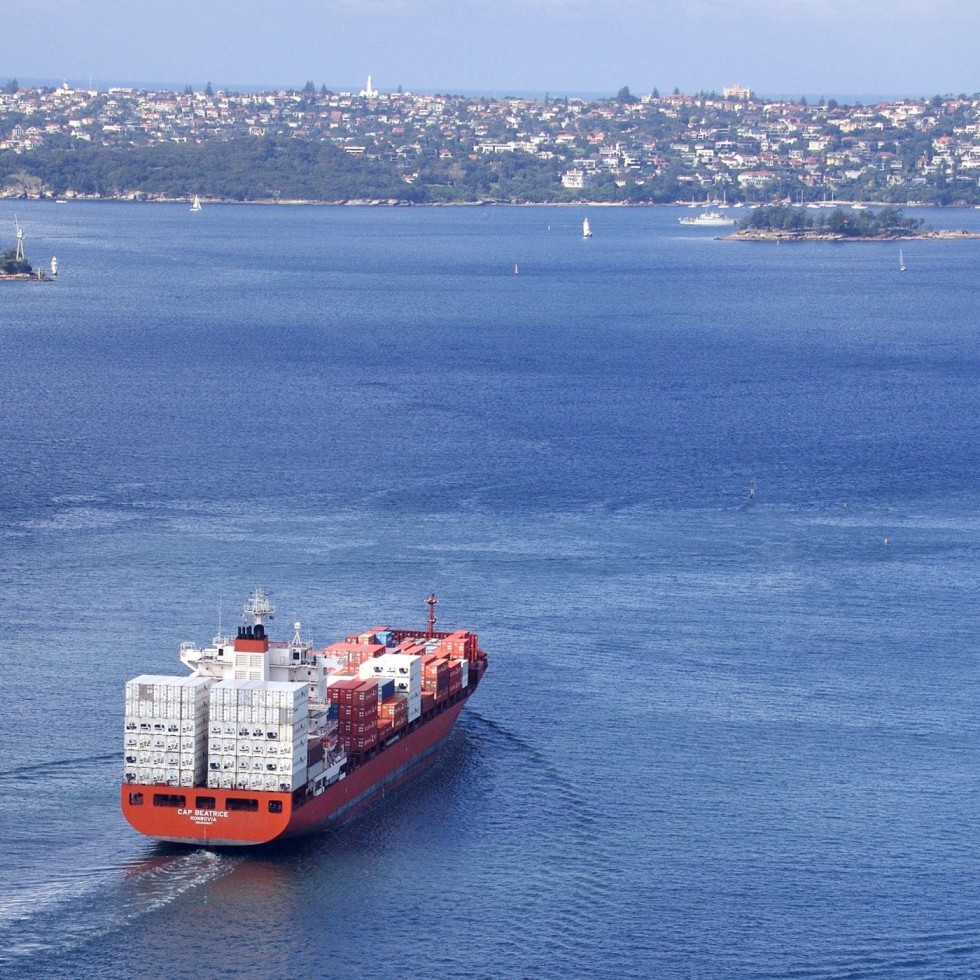 Container shipping companies collectively lost around A$5.9 billion last year as they abandoned financial discipline to go after market share, according to industry analysts, Drewry Shipping Consultants. Another industry commentator, Alphaliner, put the collective operating losses of the top 22 global carriers at A$5.5 billion in 2011, with only four managing to stay in the black. On average, freight rates were 12pc lower in 2011 compared to 2010 while fuel oil prices were 39pc higher. Operating margins they said have been in continuous decline since the third quarter of 2010, down to -13pc in the fourth quarter of last year. How 2012 turns out, analysts said, would be very much dependent on carriers' commercial behaviour and their strategy for laying-up ships as well the relative health of trade in general.
New Darwin Singapore shipping service
Meanwhile, a new regional shipping service will shortly be launched by Swire Group to service
the niche Darwin/Delhi/Singapore trade with onward connections available via Singapore on an 18 day rotation. Cargo will include containerised food products but reefer boxes for meat will also be available. Such a service would rest nicely with the proposed AA Co export abattoir in Darwin.
Good report card in sulphites survey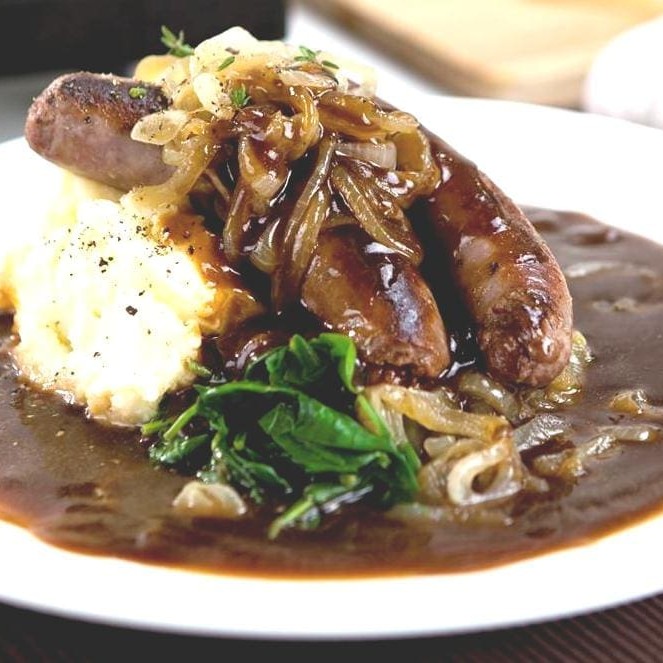 Food Safety Australia/NZ has completed a national food survey on the levels of sulphites in sausages and other preservative-containing foods like cordials and dried fruit. The survey found that most sulphite levels detected in sausages were well below the maximum permitted levels (MPLs) in the Food Standards Code. Only three samples out of 156 had levels slightly above the limits set in the code. In fact almost all foods tested had levels well below those allowed. On average, beef sausages had higher levels of sulphites than pork, lamb and chicken sausages. FSANZ chief executive Steve McCutcheon said the work built on previous surveys of sulphites undertaken by food regulators. FSANZ is considering the overall dietary exposure to sulphites across a wide range of food groups to ensure there are no food safety concerns for the broader population. Sulphites occur naturally in foods and in the human body, and are widely used to preserve food. They also have antioxidant and antimicrobial properties, but have been linked to allergy-like symptoms and asthmatic reactions in some people.
MLA opens relocated Middle East/Africa office in Dubai
Meat & Livestock Australia yesterday opened its new regional office for the Middle East and Africa region in Dubai. The levy-funded service organisation had previously based its headquarters for the region in Bahrain. The inauguration ceremony for the office in the Dubai Airport Free Zone was attended by Pablo Kang, the Australian Ambassador to the UAE; Nasser Al Madani, assistant director general, DAFZA; Rob Anderson, MLA chairman; Scott Hansen, MLA managing director; Michael Edmonds, MLA general manager, global marketing; and Lachlan Bowtell, MLA regional manager. "From our new headquarters, we will continue to strengthen our collaboration with all relevant parties in the Middle East and Africa, to serve local markets and ensure our premium quality products are supplied to the best satisfaction of all our stakeholders," Mr Anderson said at yesterday's opening. The UAE continues to top Middle Eastern markets in terms of Australian red meat imports which in 2011 reached 28,804 tonnes, according to MLA data. Beef imports increased sharply from 5801t in 2010 to 7431t in 2011. Exports of Australian red meat products to Middle East markets increased by 2pc to reach 109,652t in 2011.
China eats quarter of world's meat
More than a quarter of all the meat produced worldwide is now eaten in China, statistics quoted on the Earth Policy Institute website show. Chinese meat consumption has grown from 8 million tonnes in 1978 to 71 million tonnes per annum today, more than double that of the United States. Pork is China's meat of choice, accounting for nearly three fourths of its meat consumption. Half the world's pigs—some 476 million—live in China. Poultry production in China—virtually non-existent prior to 1978—has expanded quickly in the past 20 years. Chinese chicken consumption is set to exceed 13 million tonnes in 2012, marking the first time that more chicken will be eaten in China than in the United States. China's 6-million-tonne consumption of beef compares with 11 million tonnes in the United States. Beef production has not taken off as quickly in China, due to its higher cost, competing claims on grazing land, and less efficient conversion of grain into kilograms of meat. "Feedlots gobble up about 7 pounds of grain for each pound of weight gain. For pigs, the feeding ratio is 3 to 1, and for chickens it is 2 to 1. With one fifth of the world's population and limited land and water supplies, China has had to rely heavily on the more-efficient forms of animal protein."
$2m for Biochar carbon projects
Five new research projects will share in $2 million of funding to investigate ways farmers can participate in the Government's $46 million Carbon Farming Initiative using biochar to reduce their carbon emissions. Minister for Agriculture, Fisheries and Forestry, Senator Joe Ludwig, said the projects focus on reducing greenhouse gas emissions, improving soil management, and developing ways for farms to adapt to and manage climate change. The projects may help in the development of Carbon Farming Initiative methodologies, which farmers can put into practice on their properties to reduce their emissions and earn extra income. Biochar is a stable, carbon-rich form of charcoal that can improve soil health and water holding capacity. The five projects, selected from 29 applications, will establish biochar demonstration sites in NSW, Tasmania, Victoria and South Australia. For more information click here

Mick Keogh to head National Rural Advisory Council
Minister for agriculture Joe Ludwig has appointed Australian Farm Institute executive director Mick Keogh to the position of National Rural Advisory Council chairperson. He replaces former chair Keith Perrett, who has completed three terms of appointment on the council and as such is not eligible for a further term. Also departing the council due to their completion of the maximum three terms are Keryl Enright, Georgie Somerset and Sharon Starick. New members joining Mr Keogh on the council are clinical associate professor and director of the National Centre for Farmer Health Susan Brumby, chief executive officer of the Foundation for Rural and Regional Renewal Alexandra Gartmann and former Labor senator for Tasmania and opposition agriculture spokesman Kerry O'Brien. Continuing on are incumbent councillors Andrew Lock, Ian Feldtmann and Tom Aldred. The council is an independent skills–based panel of producers and rural industry experts responsible for advising the Minister on matters such as rural adjustment, regional issues, training and other matters, as requested.