Temple Grandin making Australian visit
NSW, Qld supply chain days for Shorthorn's Thousand Guineas
More Brazilian meat packers want China access
Australia gets excellent vet services report card from OIE
Wagyu-specific sale on AuctionsPlus
Entries closing for Ekka Paddock to Palate Wagyu challenge
Entries open for World Steak Challenge
Less fat, smaller serves are key Australian food trends
Big brother delivers the groceries
World Meat Congress set for Uruguay (logo)
US grassfed sales increase
Temple Grandin making Australian visit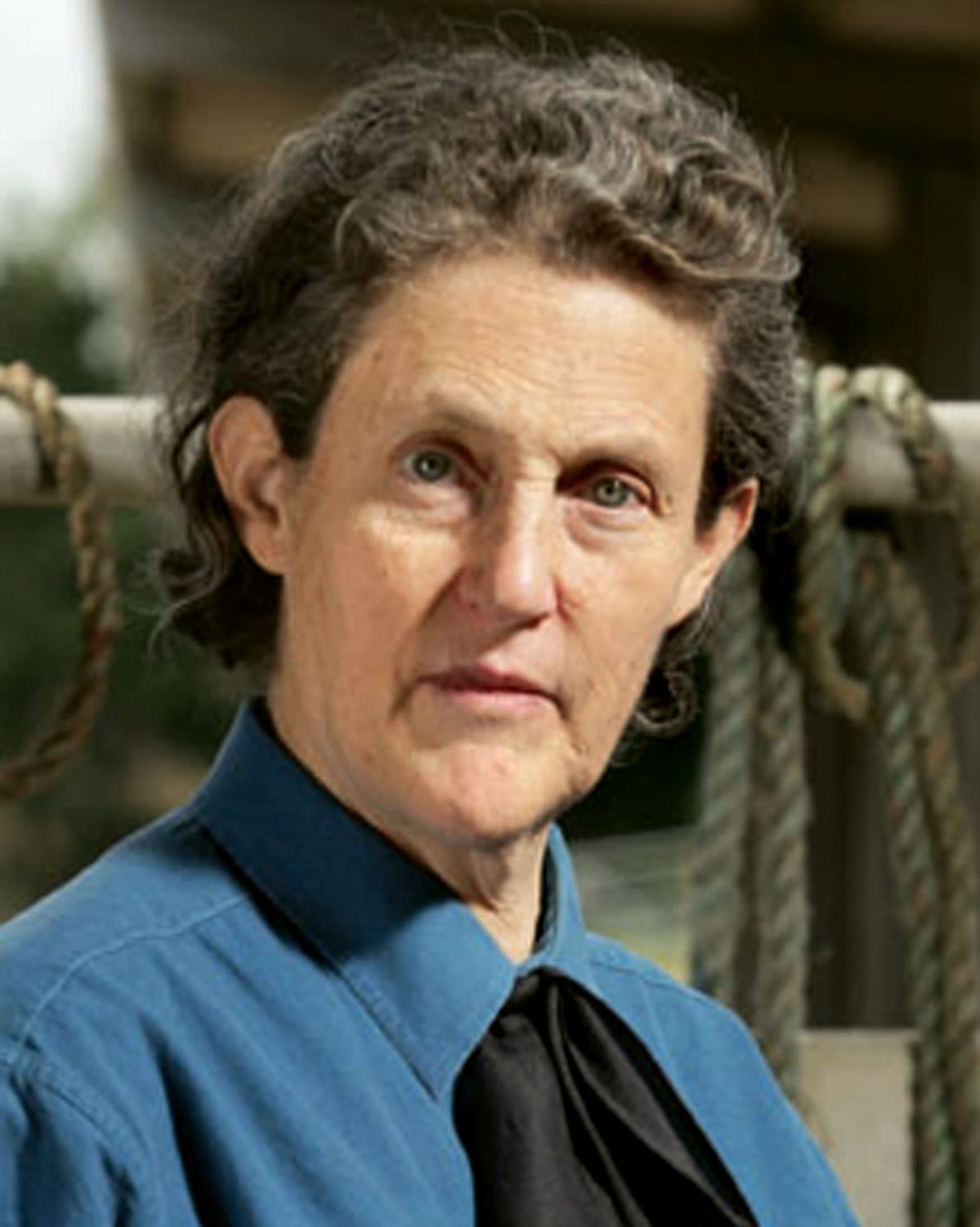 Renowned US animal behaviour expert Dr Temple Grandin will make another Australian visit in July, during her annual animal welfare audits of processing plants supplying the McDonald's network.
Dr Grandin has been locked in as a keynote speaker at the Australian/NZ Societies of Animal Production's Animal Production 2016 conference, being held at Glenelg, South Australia, from July 4-7.
To view the program or register to attend, click here  http://www.asap.asn.au/conference/earlybird-registration/
For conference updates, go to www.asap.asn.au
NSW, Qld supply chain days for Shorthorn's Thousand Guineas
Keen to ramp-up supply for the recently established Thousand Guineas Shorthorn specific branded beef program, Shorthorn Beef , brand manager JBS and Coopers Animal Health have put together a series of three supplier information event in Queensland and NSW.
The days will be held at:
Condamine, Qld (Sports Ground) on Monday, June 6 (5.30pm start)
Narrabri, NSW (Crossroads Hotel) Wednesday June 8 (5.30pm start), and
Armidale NSW (Wicklow Hotel) Thursday, June 9 (1.30pm start).
Speakers will include personnel from JBS Australia, Coopers Animal Health and Shorthorn Beef. Thousand Guineas will be served to attendees at the lunch or dinner.
RSVPs by June 3 to Graham Winnell 0498 637 696 or email  gwinnell@shorthornbeef.com.au
Entries closing for Ekka Paddock to Palate Wagyu challenge
Entries are closing soon for the inaugural Brisbane Show Wagyu Paddock to Palate Challenge.
Competitors now have until Friday, June 3 to lodge an entry in the competition, offering $10,000 in prizes. Numbers will be capped at 259 animals (37 groups of seven) so exhibitors are encouraged to get in quick to ensure they don't miss out on a placement.
Entries for the inaugural 330 day competition are open to Wagyu and F1 Wagyu-cross cattle. This new breed specific competition will form part of next year's RNA Paddock to Palate Competition, presented by Mort & Co lotfeeders. It has been introduced to give some of the nation's best Wagyu producers a platform to showcase their high quality stock, as well as promote Wagyu to the Australian consumer.
The Wagyu Challenge is a four phased competition, comprising aggregate weightgain over 330 days; a carcase competition; carcase value; and a beef taste-test where a portion of striploin is cooked and judged. The winners will be announced during the Ekka in 2017.
For more information or to enter go to www.ekka.com.au
Entries open for World Steak Challenge
Australia last year topped the world in the inaugural World Steak Challenge branded beef taste test, and entries are now open for the 2016 competition.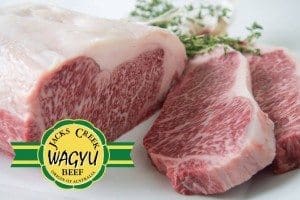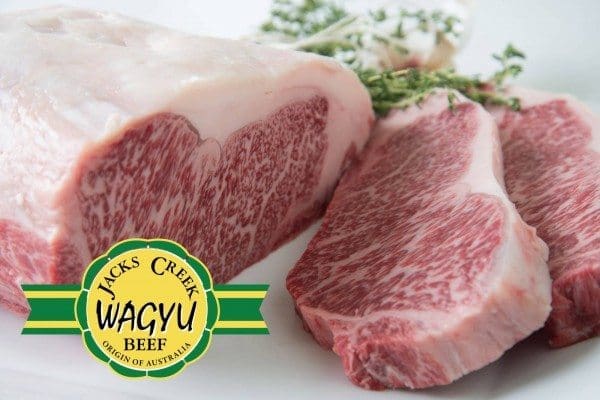 As reported on Beef Central back in October, the Warmoll family's Jack's Creek Wagyu was judged overall grand champion in the inaugural event, representing 73 entries from ten countries across Europe, North and South America and Australasia competing for the prize.
The World Steak Challenge is designed to benchmark the quality of beef production against international competitors. Gold, silver and bronze medals will be awarded to the sirloins that attain the highest scores in the competition, but only one steak will achieve the legendary status of World's Best Steak 2016. The closing date for this year's competition is Friday, September 2. Live judging takes place at The Look Out in London's Hyde Park on Thursday, September 22.
Last year's winning Jack's Creek steak, a Wagyu cross, was entered into the competition by importer Albers GMBH from Dusseldorf, Germany. The winning sirloin came from a 30 month-old animal that had received a 450-day Japanese style grainfed program.
Click here for details.
More Brazilian meat packers want China access
Reports out of Brazil suggest the Brazilian Meatpackers Association, representing the country's small and medium-sized meatpacking units, are trying to progress in negotiations with China for greater beef access. Currently, 16 Brazilian packers are authorised to export beef directly into China, most of them owned by the three big players (JBS, Marfrig and Minerva). For that reason, a Brazilian trade mission visited China recently to progress in negotiations towards allowing more plants to gain accreditation for China. Brazil recommenced exports to China only in July last year, shipping more than 200,000 tonnes over the next nine months.
China is now also officially the largest export market for Argentinean beef. While Germany is still larger by value, during the first four months of the 2016 year the Republic of China was Argentina's main export destination, totalling 16,200t, with sales growth of 24.6pc compared with last year.
US beef imports in 2017 forecast to fall 12pc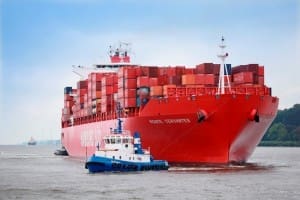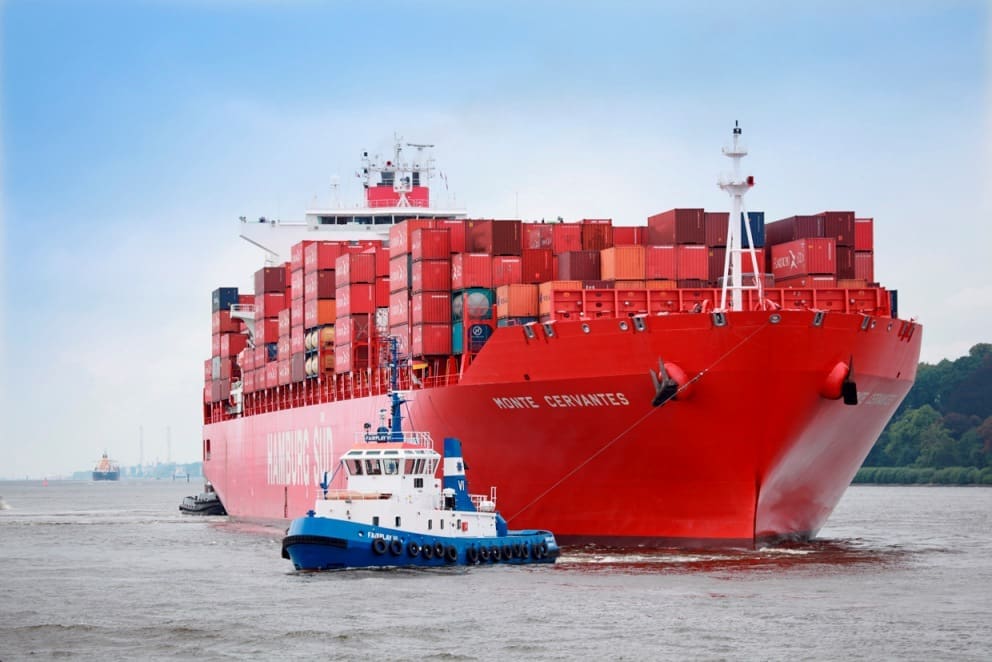 A recent USDA advice suggests total US beef imports for 2016 will reach 1.3 million tonnes), before falling another 12pc to 1.18mt in 2017.
Beef imports for the first quarter of 2016 totalled 360,000t, down 10pc compared to first quarter last year. Imports from Australia and New Zealand were 18pc and 4pc lower than a year earlier. Imports from the region are expected to trend lower throughout the calendar year, particularly from Australia given the country's current tight domestic cattle inventories and expected limited beef availability for export.
Australia gets excellent vet services report card from OIE
Australia's veterinary services were recently assessed and found to be serving Australia well by the World Organisation for Animal Health (OIE), the influential global body that sets health standards for international trade in animals and animal products.
The OIE's final report of Australia's Performance of Veterinary Services, evaluated our animal health and biosecurity system. Thirty eight of the 47 criteria measured were given the highest competency level, at level five. The remaining criteria were all assessed at either level three or four.
This independent and globally recognised report stands Australia's reputation as a producer and exporter of safe and healthy animals and animal products in good stead. More than 130 countries, including many of Australia's major trade competitors, have been assessed by the OIE against the same standards.
The document reflected the findings of an expert OIE team that visited Australia in November, holding meetings with veterinary authorities and their stakeholders, and visiting more than 60 field sites in all states and territories.
The OIE evaluators complimented Australia on:
the widespread understanding of the importance of biosecurity to the nation
our technical proficiency in areas such as veterinary education, risk analysis and laboratory capability
the comprehensive measures in place to protect our borders, undertake surveillance and prepare for emergencies, and
our effective partnerships between governments and industry.
The report's findings show how the parts of Australia's vet system add up to deliver our strong animal health status that in turn underpins our capacity to access international markets.
These strong systems are the result of a shared effort between the Australian Government, state and territory governments, industry, as well as private veterinarians.
Wagyu-specific sale on AuctionsPlus
A special Wagyu-only online AuctionsPlus bi-monthly sale to be run by the Australian Wagyu Association will focus on high quality identifiable commercial Wagyu cattle.
The inaugural Premium Wagyu Sale will be on Wednesday June 8 with entries being accepted now from agents. While the sale has a commercial focus with the majority of lots expected to be feeder steers and heifers, weaners and commercial breeding stock, it will also be open to registered seedstock bulls and females plus semen and embryos.
The move by Australian cattle producers into the Wagyu industry has generated widespread demand and AuctionsPlus has been identified as the ideal selling platform for Wagyu and Wagyu cross cattle AWA CEO Graham Truscott said.
Initially vendors won't need to be members of the AWA but all Wagyu content cattle must be by registered Wagyu sires with multiple sires accepted. All breeding cattle (bulls and females) must be AWA registered including Wagyu crossbred females which can be registered in the recently developed Wagyu Content Register.
Less fat, smaller serves are key Australian food trends
Cutting back on sugar and eating more fresh and unprocessed foods is a priority for Australians, however many believe being healthy is expensive and time-consuming, a new report by market research company Ipsos reveals.
The top five food priorities in 2016 for Australians are eating more fresh fruit and vegetables (40pc), smaller portion sizes (31pc), reducing sugar intake (24pc), eating healthier snacks (23pc) and cutting down on fat (23pc).
Taste and price top the list of purchase decision-drivers in-store, at 72pc and 63pc respectively, followed by price discounts.
In terms of future growth areas, the study illustrates that Australians would like to eat more natural sugar substitutes (65pc), 'no added hormone' beef (55pc), organic chicken (46pc), stall-free pork (41pc), organic beef (40pc), plant-based milk alternatives (33pc), sugar substitutes (32pc) and vegetable protein (31pc).
Consumers would like to eat less trans fat (40pc), fat from meat (35pc), sugar from sweet snacks (35pc) and fat from dairy (19pc).
Big brother delivers the groceries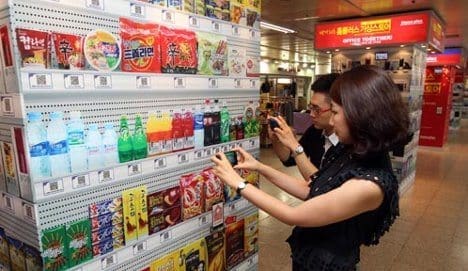 The world's very first virtual grocery store has opened in Korea. This is not an online supermarket, but a platform where the customer sees images of the items on supermarket-like shelves, and if they want to purchase them, simply scan the bar-code with their smartphone and the item is placed in an online shopping cart. Once paid for, the items bought are delivered to the customer's home.
When Tesco opened a virtual supermarket on a subway platform in South Korea, it was a revolution in grocery shopping, retail marketing channels claim. Now they've teamed up with Samsung to open a more robust version of the same concept in Seoul. The store, in Seoulleung subway station, is larger than the original platform shopping stop, but shares the same premise: pictures of products are posted with QR codes underneath. Shoppers use their smartphones to scan the QR codes of the items they want.
World Meat Congress set for Uruguay
Uruguay will host the 21st World Meat Congress at the coast city of Punta del Este from 7-9 November this year.
Convened by the International Meat Secretariat, the WMC regularly attracts delegates from across the supply chain from North and South America, Australiasia, Europe and Asia.
Conference sessions this year will cover Consumer Trust, Animal Care and Health, global industry trends, international trade and policies, sustainability, human health and nutrition and industry governance. Click here to access the Congress website
US grassfed sales increase
US sales of grassfed beef at natural, specialty gourmet and conventional retailers (but excluding Whole Foods) reached US$112 million in the 12 months ending February, according to data from SPINS, a Chicago-based market research firm that tracks organic and natural food sales. That's almost double the sales figure achieved only two years earlier, and represents a 32pc increase from last year. While much smaller, sales of beef jerky and meat snacks marketed as grassfed are also growing fast, says SPINS. Grassfed beef represents about 6pc of the US beef supply, according to USDA.