Global halal food market worth $1.6 trillion by 2018
Walmart's e-commerce push
Deadline nears for MLA selection committee nomination
Saleyards welfare standards open for consultation
Uruguay eyes greater US beef trade
NAMA Outlook conference:
Northern WA Beef Futures
US access for Argentina and Brazil
India FTA deal in prospect
Red meat industry boosting workplace safety
US access for Argentina
NFF welcomes plan to streamline 457 visas
Brazil Seeks Help from the WTO to gain access to Indo
Taiwan food safety scare
US drought conditions continue
Big assistance for small exporters
Minimise risk with good biosecurity practices
Global halal food market worth $1.6 trillion by 2018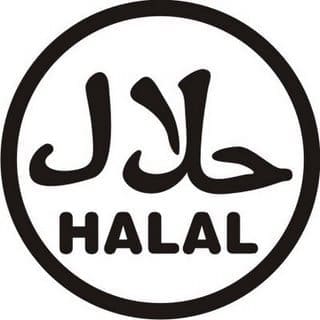 The global market for Halal foods will be worth $1.6 trillion in 2018 according to a recent study commissioned by the Dubai Chamber of Commerce. Halal food items accounted for 16.6pc of the world's total food market in 2013, and should grow annually by an average of 6.9pc between now and 2018, faster than the rest of the world's food sales in general. Halal is projected to represent 17.4pc of the global food market by 2018. Dubai ordered the study last year as part of an effort to transform itself into a global centre for Islamic commerce, which includes plans for an international organisation for Halal certification. The Halal food industry in Dubai and United Arab Emirates was valued at $20 billion in 2012. Meat trade is an integral part of Dubai's Halal plans, and Brazilian protein should continue to play a leading role in the future of food in the UAE, the study's authors Thomson Reuters and Dinar Standard found. Brazil supplied more than half the meat imports to Dubai in 2013, totalling 166,000 tonnes, or 53 percent of the country's total imports. The US ranked second with 14pc, followed by Australia with 9pc.
Walmart's e-commerce push
Walmart, the world's largest supermarket conglomerate, operates more than 11,000 stores worldwide, with retail space of over 11 billion square feet. Despite its immense footprint, Walmart's fastest growing segment, with revenue shooting up 30pc last year, is e-commerce, or online shopping. Growth is expected to rise just as rapidly this year, with sales forecast at US$10 billion globally. In the US, walmart.com is the third-largest online retailer after Amazon and Apple, according to eMarketer data.
Deadline nears for MLA selection committee nomination
Red meat industry stakeholders have less that a fortnight to register their interest in becoming a producer representative on the MLA board selection committee. Candidates are being sought for election to the MLA Board Selection Committee at this year's Annual General Meeting to be held on 13 November in Sydney. The role of the selection committee is to report on the suitability of candidates for election to the MLA Board. The nine person selection committee is made up of three MLA directors, three representatives nominated by producer peak councils, and three members directly-elected by MLA members. There are three positions to be filled this year: grassfed and grainfed beef cattle representatives, and a sheepmeat representative. Nominees in each category are put forward to the AGM for a vote by members.
Members wishing to nominate an individual, or to nominate themselves, must give written notice to MLA by October 2. More information can be found here.
Saleyards welfare standards open for consultation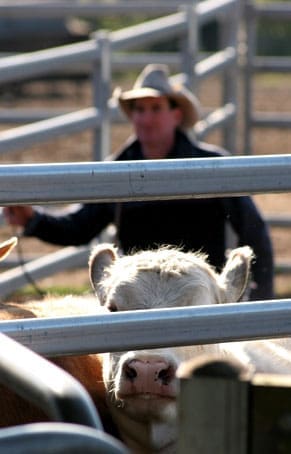 Public consultation on the proposed Australian Animal Welfare Guidelines for Livestock and Saleyards and Depots commenced last week, and will remain open until Friday 12 December. In particular, State and Territory Governments are seeking views about how the proposed standards will ensure the welfare of livestock at saleyards; and associated regulatory impact statement demonstrates the need for the standards. The Australian Livestock Road Transport Association's national council said it will consider the proposed standards over coming months, and plans to make an appropriate submission. Other stakeholders wishing to get involved can find the consultation documents here.
Uruguay eyes greater US beef trade
US Department of Agriculture representatives were in Uruguay last week auditing beef processing plants and reviewing related certification programs, the Spanish-language El Observador newspaper reports. With favourable audit outcomes, Uruguay hopes to export a 'traceable' beef product to the US carrying environmental, animal welfare and HGP/antibiotic-free credentials. The beef will come from processing plants based in the cities of Tacuarembó and Cerro Largo. The Uruguayan minister of agriculture planned to propose exporting the new traceable beef product during a US visit this week. The Uruguayan National Institute of Meat said that through a program known as CUC, it inspects animal well-being practices and environmental standards. Based on another program, known as Never Ever 3, the institute will maintain the cattle are free of added hormones and antibiotics prior to slaughter. INAC's director of quality control and development said the beef products would have a special traceability code with additional information for buyers. "We're not just selling meat, we're selling environmental value and a certified process," he said.
NAMA Outlook conference:
Among the highlights at the North American Meat Association conference held last week was an economic update from economist, Len Steiner of the Steiner Group. While his group's analysis indicates that the numbers for global growth will be positive in the coming year, they are not seeing breakneck growth, but rather slow, steady improvement. Changes in US ethanol production and other factors are going to lead to an overproduction of corn, he suggested. Cheaper corn will benefit US livestock producers and lead to an increase in the herd and meat production, which has been flat for the last few years. The continuation of excellent margins for cow-calf operators is going to continue, although weather shifts – and the droughts – are going to be a huge challenge for the US industry. Mr Steiner was rather bullish on meat demand, saying that consumers are starting to learn about the latest research that has all but exonerated saturated fats and shown it to be a "heart healthy" food, after all. Books like The Big Fat Surprise, which was featured heavily at NAMA's event, are reaching consumers and improving demand. "We think it's a story that should be heard," Mr Steiner said.
Northern WA Beef Futures
WA Agriculture and Food Minister Ken Baston recently announced that his state government will invest $15 million to ensure beef producers in the north of Western Australia can take advantage of promising markets in Asia and the Middle East. Entitled 'Northern Beef Futures', the proposed program will work throughout the entire beef supply chain, including processing, to support the cattle industry to build capacity and enhance trade relations. In conjunction with the announcement, Yeeda Pastoral Co announced that it was in the process of redesigning its new Kimberley-based abattoir outside Derby to double its intended capacity, to 85,000 head per year.
US access for Argentina and Brazil
There is obvious support, especially in the current market environment, for approval of Argentina and Brazil to gain access to the US beef import market. While the US National Cattlemens Beef Association (NCBA) will continue to delay the process, the general belief is that both countries could gain access some time in 2015. Argentina already has a 20,000 tonne import quota in the US. Brazil will be constrained to using the 'other beef' quota that is currently used by Central American countries and also will be used by Irish beef when it gains access at some point in the near future.
India FTA deal in prospect
Trade Minister Andrew Robb returned from India recently believing that a Free Trade Agreement (FTA) with India was now a real possibility, after genuine enthusiasm from industry officials was received from the new government led by Prime Minister Narendra Modi. Mr Robb said he expected there would be enormous demand for Australian energy and other commodities as the country continued the path to reform being laid down by Mr Modi, and urged Australian firms to participate in India's expansion. There are significant opportunities for both beef and sheep meat in this country of over 1.1 billion people.
Red meat industry boosting workplace safety
Improving the health and safety of red meat producers and processors at work has been given a boost, with the Australian Meat Processor Corporation and MLA joining the Primary Industries Workplace Health & Safety Partnership. The Partnership manages research into improving workplace safety and already includes the Cotton, Grains, Fisheries and Rural Industries Research and Development Corporations. AMPC's program manager for implementation, extension & education, Justin Roach, said being part of the partnership would allow the meat processing sector to build on the extensive work that has already been undertaken in workplace health and safety. "Workplace health and safety is important for the meat processing industry and we're hoping to build on the initiatives already undertaken by the sector and also learn from the experience of the primary industries in the Partnership," Mr Roach said. An MLA source said the industry would gain a lot of value from being a member of the Partnership. "Livestock production requires a lot of physical activity and involves some inherently hazardous tasks. MLA is pleased to be supporting the research effort to improve workplace safety outcomes for our levy payers," MLA said. The Partnership has been operating for 17 years, producing a significant body of knowledge regarding the physical, mental and workplace health and safety of the primary industries.
US access for Argentina
The USDA APHIS in the US has released two notices regarding access for Argentine beef into the US market. Patagonia, a region of Argentina has been declared free of FMD without vaccination and is being added to the US list of FMD-free recognised regions by the USDA. The northern part of Argentina still operates a vaccination program against FMD so is only free of FMD with vaccination. USDA does not recognise countries or regions that continue to vaccinate as being free of FMD. For northern Argentina however, the USDA is announcing a proposed rule that would allow the entry of fresh and frozen beef from that region under specific conditions. There will be a 60 day comment period on the proposed rule before it is finalised. Given the recent response on FMD to proposed Brazilian access to the US this proposed rule is also expected to attract a lot of attention. Unlike Brazil, however, Argentina has a 20,000 tonne beef quota into the US that has remained unused for many years because of FMD. Argentina last had an outbreak of FMD in 2001-02. Uruguay, like Argentina, is free from FMD but only with vaccination. Uruguay has access to the US market because of its history of freedom from FMD, but because of the vaccination program in Uruguay, it must meet specific import conditions. Under the proposed rule now out for comment, northern Argentina will be subject to the same import conditions imposed on fresh beef from Uruguay. Those conditions include that the meat must be sourced from premises where FMD has not been previously detected during the lifetime of any cattle and animals must move directly from farm to abattoir. The most important condition is that the meat must come from carcases that were chilled 4oC-10oC for a minimum of 24 hours after slaughter and that reached a pH of 6.0 in the loin muscle at the end of that period. FMD does not survive at this pH level.
NFF welcomes plan to streamline 457 visas
The NFF has supported the contents of a new report, which suggests sweeping reforms of the 457 visa program as a key mechanism to address the skills shortage in rural and regional Australia. Immigration and border protection minister Scott Morrison released the report recently. NFF said it confirmed what it had been saying all along: that 457 overseas workers play a small but important part in the Australian agricultural sector. Many farmers rely on these workers to fill essential on-farm roles that cannot be filled by the domestic labour force. The proposed reforms would reverse onerous labour market testing requirements and adjust market salary rate and minimum income threshold settings, with the prospect of new concessions to address acute skills shortages in regional areas. Importantly, the report calls for changes to the list of eligible skilled occupations so that it more accurately reflects jobs in the Australian labour market. "Australian workers are the backbone of the agricultural sector. Recent experience with the mining boom shows that Australian agriculture faces strong domestic competition for labour with other sectors of the economy. This makes being able to bring skilled workers in from overseas hugely important," NFF said.
Brazil Seeks Help from the WTO to gain access to Indo
Media reports have again suggested the Brazilian government is making efforts to initiate a dispute process through the World Trade Organisation to challenge restrictions imposed by Indonesia on imports of beef from Brazil. The dispute process will challenge the validity of a 2010 ruling by Indonesia's Supreme Court which upheld that all of Brazil needed to be free from FMD before Brazil could export beef products to Indonesia. Other countries accept 'regionalisation' i.e. the ability of those parts of Brazil that are free of FMD to export to an FMD-free country.
Taiwan food safety scare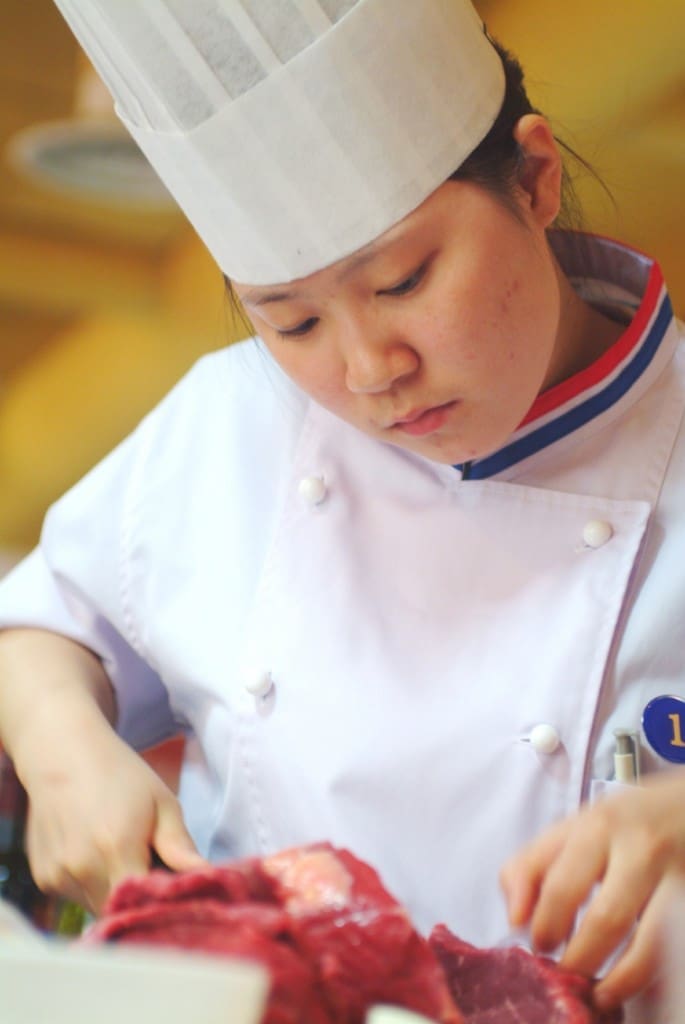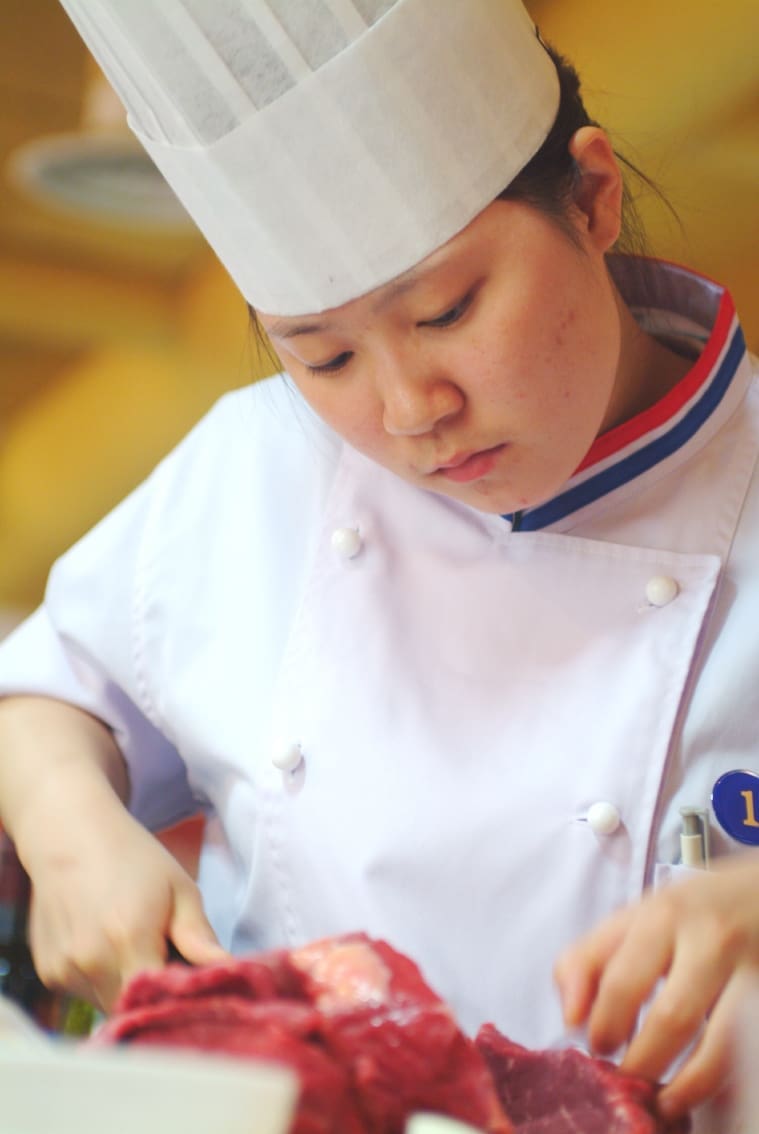 As more food safety incidents are carried by the mainstream media in north Asia, Taiwan has been rocked this week by a report where police in the southern city of Tainan prosecuted 79 people over the sale of water injected meat to the country's military. The China Post reported that the action follows the prosecution of 14 people in April when the tainted meat was originally discovered. Local meat suppliers reportedly injected water into their meat using a super-absorbent polymer (SAP), a compound that can absorb and retain liquid to enhance the meat's weight. They then bribed members of the military in a bid to avoid investigation, the accusations state.
US drought conditions continue
About 34 percent of the United States was in moderate-or-worse drought conditions as of August 26, according to the US Drought Monitor (http://droughtmonitor.unl.edu). Things are worst in California, where many urban communities are enacting emergency drought ordinances and where farmers are turning to dowsers with divining rods when wells run dry. Drought Monitor has declared much of California to be in a state of "exceptional drought," the most severe possible. The loss of water in the west is so bad that it has raised the height of the ground an average one-sixth of an inch since 2013, say researchers from UC San Diego's Scripps Institution of Oceanography and the US Geological Survey. Of course, it's not so much that the mountains are going up as the basins are going down. Texas is still very hard hit, as well. Drought Monitor shows that more than 83pc of the state is experiencing some form of drought. Nor is this situation exclusive to the U.S. According to an NPR report last Friday, droughts are hitting much of Latin America, including Central America, Colombia, Brazil, Venezuela and other regions. Stories describe huge crop and cattle losses, increasing food insecurity, and a potential restriction of ship traffic through the Panama Canal.
Big assistance for small exporters
Smaller-scale exporters are reminded that there is still time to apply for a rebate for 50 percent of export registration charges this financial year. The rebate is worth up to a maximum of $5000 to eligible exporters and is available in 2014–15, as part of the Coalition's $15 million package assisting small exporters promised before the federal election. "This four year package is all about helping small exporters of meat, dairy, grain, horticulture, eggs and seafood products improve their competitiveness and profitability in the international marketplace," agriculture minister Barnaby Joyce said recently. Since the package opened in August, DAFF has received 240 applications, including some from the red meat sector. "To increase returns to our farmers we need to be developing niche markets alongside our traditional export commodities. We need to encourage participation from large and small exporters so our farmers can get the best return for their efforts in the international marketplace," Minister Joyce said. Export establishments with an annual revenue of less than $10 million, and less than $20m total revenue for domestic and export activities, are eligible to apply. The package also includes funds for projects designed to benefit small exporters in securing and maintaining market access overseas. Applications close on 31 October. Click here for more information about the rebate, or to apply.
Minimise risk with good biosecurity practices
The Livestock Biosecurity Network (LBN) has been active at field days across Australia this month, providing advice to graziers on livestock biosecurity. LBN is using industry events like Westech Field days at Barcaldine and the Katherine File days to encourage producers to strengthen their on-farm biosecurity practices, and assisting producers with strategies to manage risk associated with livestock disease and animal health. Mitigating risks for livestock disease is an important part of livestock biosecurity and LBN spoke to hundreds of producers about how an on-farm biosecurity plan can assist in helping to prevent the introduction and spread of livestock disease that may reduce productivity and performance. The role of the Livestock Biosecurity Network (LBN) is to improve livestock producer knowledge and understanding of animal health, welfare and biosecurity. In addition, LBN is also a key participant in a national network of government and industry partners helping protect livestock industries from emergency animal disease.
NFF 2014 National Congress
The National Farmers Federation 2014 National Congress will be held in Canberra on Monday 20 and Tuesday 21 October. The Congress is one of the industry's largest gatherings, bringing together over 350 representatives from government, industry and the wider agricultural supply chain to look at agriculture from a grass-roots to global perspective. NFF president Brent Finlay said this year's theme 'Producing Our Future' was timely, given the Federal Government's commitment to make the industry more globally competitive. "Australian agriculture faces great opportunity, and it's up to us, as a sector, to seize it," Mr Finlay said. "The world population is growing rapidly, and while Australia cannot feed this population on its own, it can certainly provide a quality, safe, and sustainable source of food and fibre for overseas markets.  "At the same time, we must tackle the critical issues at home. These include increasing productivity, improving farm-gate profitability and building stronger relationships with the community. "The question we'll be asking at this year's Congress is: how do we meet these challenges at home, to grasp the opportunities abroad? This year's Congress is about challenging the norms and encouraging the sector to look outward when thinking about future growth."