Certainty in energy markets essential, says AMIC
China plant suspensions: Suddenly…. nothing happens
Malaysia suspends three Australian plants
MLA levies notice deadline draws near
Beef abattoir projects on King Island
Can the age of cattle be determined using the skin?
Study finds livestock production improves global food security
Mandatory CCTV coming to British abattoirs
Chinese invest in Uruguan beef processor
JBS investment in fertiliser factory
Recall of sausage over e.coli
Certainty in energy markets essential, says AMIC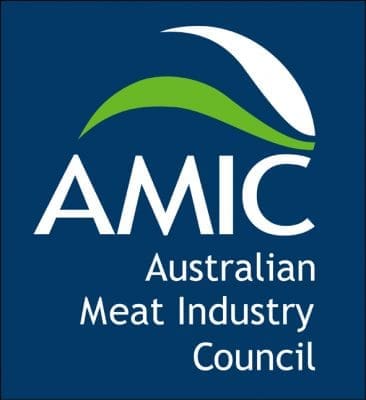 Processor representative body the Australian Meat Industry Council spent time in Canberra with Government, opposition and crossbench MPs and senators last week, highlighting concerns over the uncertainty in the regulatory environment that underpins Australia's energy sector. AMIC CEO Patrick Hutchinson said the current framework was not conducive to investment in new infrastructure that would ensure a secure, reliable and affordable supply of energy to the meat processing sector. AMIC said its members were facing significant rises in energy costs across Australia and were making investments in new technologies to reduce their reliance on high-cost external sources of energy, usually expensive capital items with a long payback period.
China plant suspensions: Suddenly…. nothing happens
High media expectations of a breakthrough over the weekend in the suspension of six Australian export beef plants from the China frozen market have come to nothing. Trade minister Steven Ciobo told metropolitan media on Friday that he held hopes that annual top-level economic talks with Chinese counterparts in Beijing on Friday and Saturday would resolve the ban on red meat imports from six Australian abattoirs.
In July, six red meat export plants operated by JBS Australia, TFI, Kilcoy Pastoral, Australian Country Choice and Northern Co-operative Meat Co were suspended, on what appeared to be minor documentation issues. Regulatory staff from Australia's Department of Agriculture visited each of the six affected abattoirs to ensure that they had acted to address the compliance issues — which were related to labelling, not quality, Mr Ciobo stressed.
The department sent a report to China's quarantine authority, listing the responses the companies had completed. Mr Ciobo on Friday met with China's Commerce Minister Zhong Shan for talks as part of the annual economic commission between the countries. As yet, no result has emerged from the meetings. "Although it wasn't resolved during this trip, China indicated that they hoped to be able to resolve this soon," the Minister said. The episode perhaps provides a lesson in pre-empting decisions by Chinese authorities over trade access.
Malaysia suspends three Australian plants
Meanwhile, three Australian export beef plants have been unexpectedly suspended from export to Malaysia. All three are located in southern Australia, and include at least one facility operated by Thomas Foods International. No reason has yet been provided for the August suspension by the Malaysian Department of Veterinary Services following audits, but Malaysia has the world's highest standards for Halal compliance, and it's felt in that the suspension may be related to Halal protocols or documentation.
The issue is likely to have negligible effect on Australian beef exports, however, as Malaysia is a very minor customer, taking just over one percent of all Australian beef exports for the calendar year to date, totalling about 7200 tonnes.
MLA levies notice deadline draws near
The deadline for MLA levy payers to return their levies notices for voting entitlements at this year's annual general meeting is this Friday, 22 September. Members need to ensure they lodge their levies notice to receive their full voting entitlement ahead of MLA's Annual General Meeting in Alice Springs on 21-22 November. Click this link to access details
Beef abattoir projects on King Island
Two new abattoir projects are at different stages of development on King Island, between Victoria and Tasmania. A new multi-species abattoir to be run by King Island Prime Meats has been approved by King Island council to process wallabies, bobby calves and cattle. It is expected to be operating within a month, re-purposing a small disused processing facility. Over time the plant also intends to cater for lamb and pig slaughter. The project was reportedly funded through $600,000 raised by the community in the period since JBS closed its facility on the island. On its new website, King Island Prime Meats says the meat processed will be 100pc King Island branded.
Also expected to come before the King Island council soon is another proposal by the Chinese-backed Eat Group to establish a new joint venture beef abattoir on the island with local producers. The new meat processing developments come five years after JBS closed its Currie facility, substantially increasing the island's freight demand. An estimated 40,000 head of cattle are sent annually to the Tasmanian mainland and Victoria to be processed. JBS has confirmed that the remnants of its Currie facility on the island are not involved in either project.
Can the age of cattle be determined using the skin?
Scientists funded by Meat & Livestock Australia are trying to determine if it is possible to accurately determine the age of cattle using the skin. Researchers are looking for cows, bulls, heifers or steers with known dates of birth being slaughtered anywhere in Australia prior to 1 October 2017. If you think you can assist with suitable cattle, contact Dr Peter McGilchrist (UNE Meat Science) on 0419 986 056 or peter.mcgilchrist@une.edu.au
Study finds livestock production improves global food security
The North American Meat Institute recently shared a new study published in Global Food Security, which found animals primarily consume foods not fit for human consumption, and meat production requires less cereals than generally reported.
The study's authors found that livestock often use large areas of pastures where nothing else can be produced, placing less burden on the human food supply than commonly thought. Contrary to claims that suggest raising livestock is resource-intensive and inefficient, the study concluded that an average of 3kg of cereals are needed to produce 1kg of meat. This finding challenges the assertion that 6-20kg of feed is required to produce 1kg of meat. The study determined that 86pc of livestock feed, which includes residues and by-products, is not suitable for human consumption and, if not consumed by livestock, could burden the environment.
In addition, the authors noted the livestock production systems contribute directly to global food security because animals turn co-products into edible goods, contribute to crop productivity and turn edible crops into highly nutritious, protein-rich food. Animal food sources, the study emphasised, make a vital contribution to global nutrition and are excellent sources of macro- and micronutrients.
Argentina Goes RFID
As part of its efforts to facilitate growth in beef exports, the Argentine government is working to promote individual RFID technology for the country's cattle industry, in an effort to increase the traceability of cattle and make beef shipments more attractive to potential buyers in the US and Asia.
According to Jorge Dillon, president of the country's National Food Safety and Quality Service, currently farmers use coloured visual ear tags to manually track cattle. RFID and the accompanying digital tracking would eliminate errors that arise from monitoring animal movement with paperwork and pave the way for Argentina to sell its beef to countries with even the most stringent import requirements, he said.
Argentine beef shipments to the US have been banned since 2001 because of an outbreak of FMD, but the country is close to gaining re-entry and RFID would only add to the Argentine case. Australia's adoption of RFID (NLIS) traceability systems and the benefits it brings to traceability has been highlighted in the government's message to the industry in Argentina. The move to push individual RFID in cattle reflects broader efforts to open up Argentina's export beef sector under the current President Mauricio Macri. The RFID system will initially be voluntary because the cost would be too high for small-scale farmers, Mr Dillon said.
Mandatory CCTV coming to British abattoirs
Plans to introduce mandatory CCTV in all abattoirs in England are now in play with the start of a six-week consultation period to identify the issues prior to implementation underway. The proposals will require CCTV to be introduced in all areas where animals are present and official veterinarians will be allowed unrestricted access to the footage. The move is seen by government as cementing the UK's reputation as a world leader in animal welfare standards. The British Meat Processors Association said most meat processors already had CCTV and regarded it as a norm and that it did help to strengthen consumer confidence in the sector. But introducing CCTV by itself was not a solution without proper staff training and without it being used correctly, the association warned.
JBS investment in fertiliser factory
JBS recently announced that it will invest R$30 million in the construction of a fertiliser factory in Brazil that will use organic residues generated in its meat processing plants. The company said the new factory will become operational in about 12 months. It was not clear whether the recent company crisis involving major shareholders the Batista family would disrupt the plans.
"We will be the first food processor in Brazil to use organic residues generated in our factories to produce fertilisers and, with it, we will enter the agricultural market," said Nelson Dalcanale, president of JBS's new businesses unit.
Chinese invest in Uruguan beef processor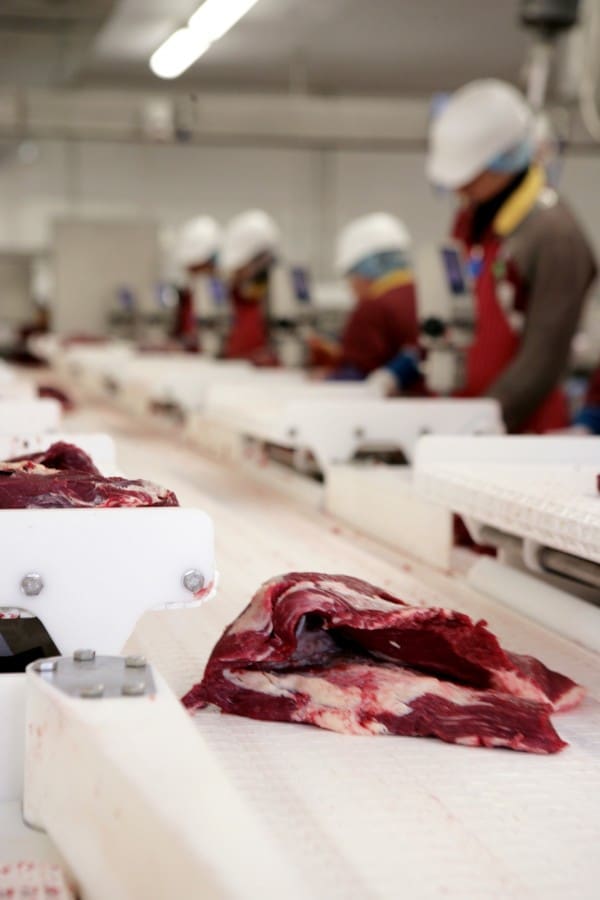 Chinese investors have completed a deal apparently worth US$36 million to purchase a half share in mid-sized Uruguayan meat processor Lorsinal. The Chinese group Sundiro Holding has acquired 50pc of the meat processing company near Montevideo, and has agreed to buy the other half by July 2018.
Investor Sundiro Holding, based in Shanghai, operates in coal, logistics and transport services, electric cars and 'other' businesses including beef processing and sale. For the half-year year ended June 30 the Lorsinal plant processed about 40,000 cattle, with more than 40pc of production directed into China.
The deal ends speculation that another Chinese entity, the Foresun Group, and a Chinese partner might buy the facility. Foresun in 2015 bought the Tabro Meats processing facilities in Victoria, which have been plagued by problems since the acquisition was completed, spending most of the past three years shut. Speculation in Uruguay is that Foresun may now look at other Uruguayan processing assets.
Recall of sausage over e.coli
The NSW Food Authority on Friday advised that Hans Continental Smallgoods has recalled its Spanish Chorizo 250g pack from Coles supermarkets in NSW and QLD due to possible e. coli microbial contamination. The vacuum packed packs marked Hans Spanish Chorizo, 250g carry a use by date marked 1 DEC 17. Food products contaminated with E. coli may cause illness if consumed, NSWFA warns. Consumers should not consume the product, but can return it to the place of purchase for a full refund. Information: Hans Continental Smallgoods on 1800 060 909 or via http://www.primosmallgoods.com.au