The Environmental Challenge to Meat Production: Tax It.
Producers and researchers to connect at NABRC conference
Aldi's 'Fresh Produce' Push
Chinese firm plans to buy 50pc of NZ meat processor
Brazil growth in Saudi Arabia being felt
JBS Brazil produces to new 'carbon neutral' standards
 'Grassfed' term extending into other food products
ACCC authorises collective bargaining by Victorian chicken growers
Top speakers for Food Science & Technology convention
Inadequate infrastructure putting brakes on agriculture's potential
The environmental challenge to meat production: Tax it.
Lead author of a United Nations report into the impact of food production and the environment, Professor Maarten Hajer, told the UN Environment Assembly recently that governments should tax meat production in order to "stem the rising global consumption and environmental damage that goes with it." The Assembly's International Resource Panel, which comprises 34 top scientists and 30 governments, released its report earlier this month predicting a 20pc rise in chicken and dairy consumption and a 14pc increase in pork and beef consumption over the next 10 years. The author called on governments to push their citizens to eat less meat to avoid the accompanying "disproportionate environmental costs".
The report found that the food farmed and transported to feed 7 billion people currently around the world was responsible for 24pc of greenhouse gas emissions and 60pc of the loss of species around the world. The report suggests current food systems had to change, because "they were not sustainable."
Producers and researchers to connect at NABRC conference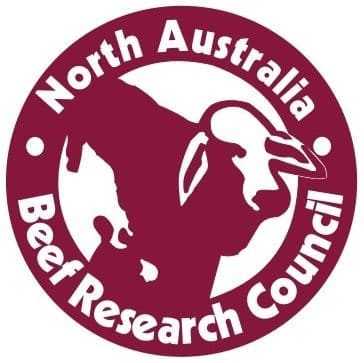 Beef producers and researchers will come together at the Northern Beef Research Update Conference in Rockhampton in August to strengthen lines of communication between industry and the R&D sector. The August 16 and 17 conference is themed "It's Time to Connect" and will showcase the latest beef industry research through presentations, keynote speeches and interactive poster displays. The triennial conference is organised by the North Australia Beef Research Council, an independent body that provides leadership and advice to organisations that invest in or undertake beef cattle R&D and extension in northern Australia.
Chair of the conference organising committee, Libby Homer, Baralaba, said the program would allow producers direct access to scientific findings that could positively impact their bottom line. "Researchers will be sharing insights from current and planned projects that can help the northern beef industry overcome production challenges and be more innovative and profitable," Ms Homer said. The two-day conference program will highlight a range of economically important research areas including supplementation and nutrition, animal health and welfare, and reproduction. Guest speakers include the 2015 Kondinin Group Australian Livestock Producer of the Year, Prue Bondfield, Palgrove Charolais stud, Millmerran. Ms Bondfield is also the Chair of the steering committee tasked with developing a sustainability framework for the Australian beef industry and will discuss opportunities for producers to influence research investment and outcomes.
A conference dinner on August 16 will present the 2016 NABRC Medals, which recognise the achievements of those who have made a significant contribution to the northern Australia beef industry in the fields of production, R&D, and communication or extension. Delegates have the option of joining a post conference field trip to Belmont Research Station and CQ University. Early bird registration rates are available until Friday, July 8. Registration should be made online at www.nbruc.com.au
Aldi's 'Fresh Produce' Push
A new report from financial services company UBS Australia has described Aldi supermarkets as an 'unstoppable force' in the Australian supermarket industry. UBS said Aldi was approaching a tipping-point, and developing its fresh produce sector could see the supermarket continue to successfully grow. In its third detailed study into Aldi Australia, UBS predicts the supermarket is now achieving $7 billion in sales annually, double the sales it was making in 2013.
But future growth would depend heavily on its performance in fresh produce. The tipping point, the report said, in the UK, proved to be when the discounters (Aldi and Lidl) lifted market share to 10pc. Aldi is now at 8pc of retail sales in Australia, but the key to lifting this will be a 'fresh' perception, which remains the No.1 category for improvement. UBS believe Woolworths is being affected the most by the Aldi competition and will lose close to $500 million in sales per annum to the supermarket up until the 2019 financial year.
Chinese firm plans to buy 50pc of NZ meat processor
Maling Aquarius Co, one of China's largest players in the meat protein space, recently announced its intention to buy 50pc of the largest New Zealand beef and lamb processor Silver Fern Farms, in an operation that is yet to gain approval from NZ authorities. The move will position the company as China's dominant imported beef firm and a key international player, predicted Zhongtai Securities. The purchase, approved by Silver Fern stockholders last November, will involve an investment by Maling worth around US$175m. Funds will allow Silver Fern to shed off debt and upgrade facilities, trade reports suggest. Maling was going to be the "dragon head" and "market leader" in China's beef market, predicted the Zhongtai report, which described beef sales in China as a "blue ocean market", a commonly used term in Chinese media to refer to sectors of limitless potential. The current market is still at an early stage of development, our branding and chilled technologies are just getting started," A Maling spokesman said. Maling is part of the Chinese Brights Food Group, already well established as a large pork processor. When Silver Fern received approval late last year from shareholders for the deal, shareholders were assured that the deal would also allow Silver Fern to shift its focus to higher-value branded products. Stakeholders expect an answer from NZ authorities before June 30.
Brazil growth in Saudi Arabia being felt
Australian beef continues to be impacted by reduced volumes into Saudi following Brazil's re-entry into that market. The fall in exports to Saudi almost exactly reflected the total year to date reduction in the Gulf region, down 7444 tonnes compared to 7520t for the Kingdom. Lamb and mutton continues to perform well with volumes remaining steady across most markets.
JBS Brazil produces to new 'carbon neutral' standards

JBS's South American operations recently processed its first cattle in Brazil under new carbon neutral standards developed by public agricultural research company Embrapa. The world's largest beef processor said cattle produced in an environment integrating livestock/forest or livestock/crop/forest operations may qualify as "Carbon Neutral Beef," under standards developed by Embrapa's beef cattle unit. Trees planted in areas where cattle are produced can neutralise greenhouse gases emitted by the livestock, according to the concept.
The "Carbon Neutral Beef" brand is already registered in Brazil's National Institute of Industrial Property, but it is pending negotiations with the public and private sectors to become an official seal. JBS's first commercial cattle slaughter under Embrapa's new standards took place in Brazil's central-west state of Mato Grosso do Sul. According to JBS, 95pc of the carcases qualify for the state's highest technical quality standards. About 4.9 million acres of eucalyptus plantations in Brazil are immediately eligible to participate in the "Carbon Neutral Beef" program according to an Embrapa Beef Cattle news release.
This meant that at least 500,000 animals could be produced per year for slaughter, with the possibility of reaching 1 million head.
'Grassfed' term extending into other food products
Food processor Munchkin is bringing its 100pc New Zealand grassfed milk formula product, Munchkin Grass Fed, to the Australian market. Recognising there was no industry standard for producing high quality, 100pc grassfed milk, the company created its own. Each dairy cow is milked no more than twice each day, and produces milk that is certified to be GMO free, grain-free, and rBGH free. All farmers signed up to the company's 100pc Grass Fed program receive a premium to ensure they deliver top quality milk for infant formula, the company said.
Unlike organic and other milk based baby formulas on the market produced from cows that eat a combination of silage, corn, gluten and grass, the grass fed difference not only results in a 'great tasting, premium milk formula,' but milk that is higher in nutritional benefits for infants including "up to five times the amount of conjugated linoleic acids; an ideal balance of fatty acids, vitamins, nutrients and protein, without the addition of hormones like rBGH; and higher levels of vitamin A, E and beta-carotene."
ACCC authorises collective bargaining by Vic chicken growers
The Australian Competition and Consumer Commission last week issued a final decision allowing current and future chicken meat grower members of the Victorian Farmers Federation to collectively bargain with the chicken processors they supply. Authorisation is granted for ten years.
"Collective bargaining for these farmers will likely reduce costs for them and the processors they supply, and also provide them an opportunity to have greater input into their contracts," ACCC Commissioner Mick Keogh said. "These efficiencies can ultimately benefit consumers as well through cheaper prices."
The VFF currently has 258 chicken meat grower members who are split into four grower groups based on the processor they supply – Baiada Poultry, Hazeldene Chicken Farm, Ingham Enterprises and Turi Foods Farming Division. The authorisation allows each group of growers to collectively negotiate with their respective processor. Victorian chicken growers have been collectively bargaining with individual processors since the ACCC first authorised them to do so in 2005. The ACCC has also previously authorised similar collective bargaining arrangements for chicken growers in Queensland, SA, Tasmania, Victoria and WA.
Top speakers for Food Science & Technology convention
Australian and International experts will headline the speaking program at the annual Australian Institute of Food Science and Technology convention being held in Brisbane next week.
Regarded as Australia's biggest food industry event of 2016 the convention will be held at the Brisbane Convention Centre on Monday and Tuesday 27-28 June. Keynote speakers include former Industry and Science minister Ian Macfarlane; chairman of the Australian Food and Grocery Council Terry O'Brien; Managing Director of Simplot, Alastair McLachlan; CEO of Toowoomba Surat Basin Enterprise Ben Lyons; Michele Allan, chair of Meat and Livestock Australia; and Performance Improvement and Digital Agribusiness specialist at Ernst & Young, Richard Katter.
The Convention is hosted by AIFST, the only national network for food industry professionals. This year the Convention will be co-located with FoodTech, a major trade event for Queensland food manufacturers. The combined event is expected to attract more than 3500 attendees. For more information about the Convention, visit http://bit.ly/1pbPPJj
Inadequate infrastructure putting brakes on ag's potential
High transport costs stemming from inadequate road and rail infrastructure stand to place increasing pressure on the agricultural supply chain and will stifle growth across the sector.
Releasing its Transport Infrastructure Policy Discussion Paper recently, the National Farmers Federation said this finding clearly echoed what had been continually presented to governments of all political ilks for years, but had not received sufficient prioritisation or investment. The Paper also again strongly reiterated the need for the fast-tracking of the construction of the Inland Rail to provide an efficient pathway for the transportation of agricultural products. NFF vice president, and chair of the organisation's Infrastructure Taskforce, Fiona Simson, said with unprecedented opportunity for the sale of premium quality Australian food and fibre across the globe, now was the time for government to act.
"The agriculture industry has, for a very long time, been hindered by a lack of transport infrastructure, and poor quality roads and rail services, which has substantially inflated the cost of doing business," Ms Simson said. "For example, supply chain costs routinely comprise 30pc of the cost of production and, in some individual cases, amount to as much as 48.5pc – this is clearly not sustainable and is stifling to an industry with such potential for growth."
"The CSIRO's agricultural supply chain modelling tool TRANSIT shows that improved investment in rural roads could deliver a 24pc transport saving and this is indicative of the saving potential for all agricultural commodities."