Supermarket focus on 'healthier food' sector
Consumer 'attitudes' do not equal 'demand'
Processors show strong profits in 2014
NZ's Silver Fern earns 'pin money' in 2014
Online groceries in Australia set to grow
Two Canadian BSE cases from same farm
Silage app now available through the App Store
Food scandals push McDonald's Japan into loss
Irish beef sector upbeat about China market opening
Carl's Jr looking to establish burger chain in Australia
New Japan-Australia FTA a boon for shoppers
Supermarket focus on 'healthier food' sector
A push by major retailers Coles and Woolworths into the 'healthier foods' category has been bolstered by a global survey underlining the strength of consumer demand for fresh foods fitting this category. According to research firm Nielson, 71pc of consumers in the Asia-Pacific region are changing diets to lose weight and 25-40pc are more than willing to pay a premium for foods that are free from artificial colours, flavours and gluten, low in fat and salt and higher in protein and fibre. In Australia, 56pc of consumers believe they are overweight and 78pc believe changing their diet is more important than exercising. This behaviour is underpinning strong growth in the 'healthier foods' category and prompting major retailers to boost their offers by creating health food 'destinations' within stores increasing shelf space, expanding the number of products and building private label brands. Woolworths 'Macro' range, including selected red meats, is a good example.
Consumer 'attitudes' do not equal 'demand'
Meanwhile, University of Adelaide Associate Professor Wendy Umberger told the recent ABARES Outlook Conference in Canberra that fewer than one in twenty shoppers backed-up their public values when they reached the cash register. "Attitudes do not equal demand," she said. "Price remains a key determination along with meat colour and fat trim, when making meat purchasing decisions." Only 5pc of consumers' purchase decisions were actually influenced by what she called 'credence' attributes, relating to production and processes like no-added hormones, free range, country of origin etc.
Processors show strong profits in 2014
It's no surprise to learn that Australian meat processing companies filing with ASIC for the 2014 fiscal year to date generated healthy profits, but it's not that far back that combined losses were recorded, records show. Aginfolink says a collection of processors including NH Foods (previously Nippon Meat Packers), Australian Consolidated Investments (Primo), WAMMCO, Kilcoy Pastoral, Midfield Meat and Nolan Meats recorded combined net profits after tax (NPAT) of $150 million last year. JBS Australia filed its 2013 fiscal year ended December reporting NPAT of $240 million. Combined NPAT for a sample of companies including Thomas Foods International, Northern Co-operative Meat Co and Teys Australia as well as the companies named above was $124 million in 2013. This compares with a combined $8 million profit in 2012 and combined losses of $10m in 2011, pitiful returns on investments worth billions. The profitability cycle in meat processing can change rapidly and is generally unpredictable and tied to weather and seasonal conditions as well as currency factors and global supply and demand of protein, Aginfolink said. "Generally the sector operates on a very low profit to sales ratio and often inadequate returns on capital to ensure plants are updated and modern processing technologies are installed to improve efficiencies and global competitiveness."
NZ's Silver Fern earns 'pin money' in 2014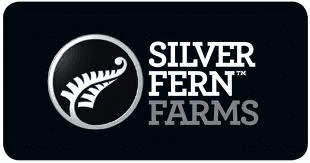 Meanwhile New Zealand's largest red meat processor Silver Fern Farms has returned to profit – albeit modest – and reduced debt for its 2014 year. The co-operative reported a net profit before tax for the year of NZ$1.8 million, a $38.3m improvement on the 2013 season. Over the same period the company paid down $99m in debt as part of a plan to reduce the cost of debt servicing to the company. Chairman Rob Hewett said this was a positive result, and confirms that the changes the company had made to the business were setting it on the right track after two challenging years. "While the absolute level of profit at $1.8m is unacceptable, it is a sign-post on the path to where we need to get to," he said. "We are committed to creating a sustainable co-operative. To achieve that we need to materially lift our level of profitability and we need to further reduce debt. We have a range of plans in place right across the business to achieve these goals." Chief executive Dean Hamilton said the return to profit and debt reduction had come from a stable market for key commodity products, a strong focus on plant performance and inventory management, a new regional procurement structure and good progress for high value products locally and in new markets.
Online groceries in Australia set to grow
Online grocery sales in Australia are predicted to continue to grow, reaching $2.2 billion in 2015, up 14.6pc from 2014, according to research group IBISWorld. Online groceries is one of five industries IBISWorld predicts will soar in 2015. "Online grocery shopping has being slow to catch on in Australia despite local online shopping as a whole having exploded over the last five years," it said in a report. "While grocery shopping is not a difficult undertaking – time-conscious consumers are increasingly realising the benefits of online grocery shopping. The increased prevalence of click-and-collect options and greater comfort with purchasing perishable items like fruit and meat are expected to boost industry revenue this year."
Two Canadian BSE cases from same farm
Canada's latest BSE case reported in January, its 19th animal detected with the disease, involved a cow from the same farm that produced the 17th case in 2010, authorities say. This has prompted the Canadian Food Inspection Agency to expand its investigation into the latest case. It is actively tracing any surviving cattle that were fed on the farm near Edmonton in the years between the 2010 and 2015 cases, in addition to animals born on the farm from 2008-10. Neither of the findings is unprecedented in the global BSE experience, says the Canadian Cattlemen's Association. Events in other countries indicate that multiple BSE cases on a single farm do occasionally occur before and after strengthening feed ban measures. Research into the origin of the Canadian instances indicates that contaminated feed remains the most likely cause. Cattle are most susceptible to contracting BSE from eating contaminated feed during their first year of life, the CCA said. As such, Case 19 (born in March 2009) had most likely already been exposed by the time Case 17 was discovered in 2010.
Silage app now available through the App Store
Lallemand Animal Nutrition has recently launched its Quality Silage Systems app, now available through the App Store for Apple and android devices. As an innovator in the silage industry, Lalemand has created a well-designed app which will provide silage producers with the material and information they need in a format that is both easy to access and convenient. The app contains a wealth of information including details about local silage contractors, silage management tips and tools, a Frequently Asked Questions section as well as a host of technical tools. To access, go the Apps store.
Food scandals push McDonald's Japan into loss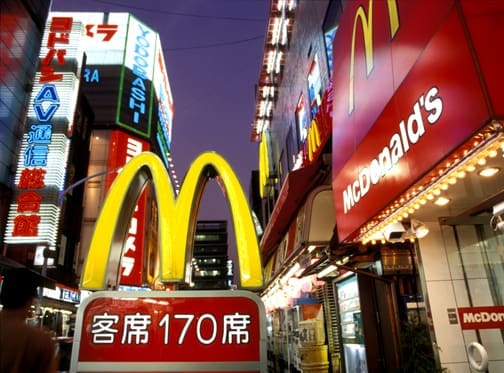 The Japanese unit of McDonald's booked its first annual operating loss since going public in 2001 and its January sales plunged by a record 39pc as food safety scandals drove customers away. Reuters reported that the earnings pain is likely to continue with analysts saying they do not expect a quick turnaround in a country where consumers are highly attuned to food quality/safety issues. McDonald's Holdings (Japan), which operates the fast food chain's second-largest restaurant network outside the US, did not give its customary earnings guidance but said it hoped to issue full-year forecasts by April. The business recorded an operating loss of 6.7 billion Yen (A$65 million) in 2014, compared with a profit of 11.5 billion yen a year earlier. McDonald's Japan was hit last year after a major Chinese supplier of chicken was found to have been in breach of food safety standards. Quality issues arose again in January with the news that customers had found foreign objects, including a tooth, in their food. January figures showed customer numbers down 29pc from a year earlier. The company has announced plans for third-party inspections of its kitchens, fresh training for staff and sharing of information about suppliers on its website.
Irish beef sector upbeat about China market opening
The Irish Farmers Journal reports that the country's beef industry is upbeat about the re-opening of the Chinese market to Irish beef for the first time since 2000. "Ireland's beef industry is already more excited about the possibilities from the opening of the Chinese market than it was for the re-opening of the US," Irish agriculture minister Simon Coveney said. The Minister said that beef companies already had 'troops on the ground' in preparation for accessing the market. "If you look at the pace of beef consumption growth in China, there is no hope of them keeping pace with domestic production. Last year, beef imports to China were at about 268,000 tonnes – by 2018 they'll be at 1.7m tonnes," he said. "Our interest is the premium market but also the offal market -selling parts of the carcase that there is no market for in Europe." China banned European beef after the outbreak of BSE in 2000. Ireland is the first country in Europe to gain access to the market again.
Carl's Jr looking to establish burger chain in Australia

US burger chain Carl's Jr, famous for its raunchy advertising campaigns, is actively hunting for restaurant space in Melbourne's central business district to launch its first Australian outlet. Carl's Jr is also looking for a large drive-through location in Melbourne's suburbs as it goes head to head with McDonald's, KFC and other fast food players. Carl's Jr announced last year it was bringing its charbroiled 'Thickburgers' into Australia, with plans to open 300 stores across the country. CKE Holdings, which owns Carl's Jr in August last year surpassed 3500 restaurants globally and said it was targeting Australia, India, Japan, Korea, south-east Asia and Europe as future growth markets. According to the Carl's Jr Australian franchise website, potential franchisees must be willing to invest in a minimum of three restaurants and have a net worth of at least A$3.8 million. Carl's Jr has already established a presence in New Zealand, where 15 restaurants turn over about $2.8m a year on average, putting them among its most successful franchises globally. Carl's Jr last year announced plans to source Australian grassfed beef.
New Japan-Australia FTA a boon for shoppers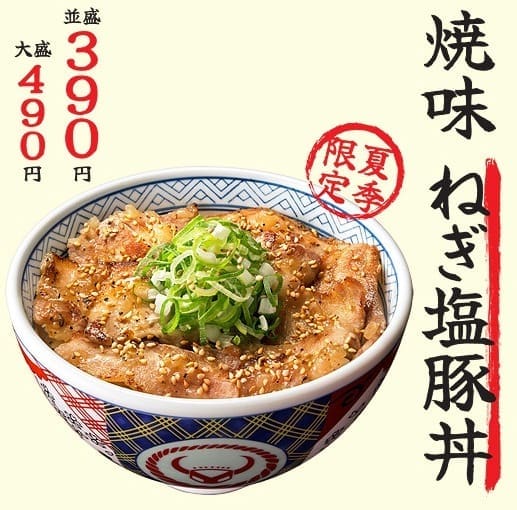 The recently struck Japan-Australia FTA has seen some Japanese supermarkets already reducing prices on Australian beef, the Yomiuri Shimbun reports. Supermarket chain Akidai, which operates shops in the Tokyo metropolitan area, recently launched a sale on 'Aussie beef.' At one outlet, shoppers were seeking sale items like thin-sliced roast beef for ¥350/100g, 10pc lower than the usual price. A local 45-year-old homemaker said "I don't know anything about the FTA, but it helps me out that it's cheaper." Akidai's president said the primary reason for the sale was that after a series of grocery price hikes, the company was finally getting an extended price cut. "We want to pass on purchase price cuts in shop prices," he said. Major retailer Aeon Co cut prices on Australian beef and wine up to 10pc at about 1200 chain supermarkets. "We want to take the FTA as a business opportunity for customers who are not familiar with Australian products," a spokesperson said. The company hopes that the agreement will lead to increased consumption of Australian goods. Until recently, Japan imposed a 38.5pc tariff on Australian beef, but since mid-January, tariffs on the frozen meat fell to 32.5pc. According to livestock industry sources, assuming that exchange rates and distribution costs remain the same, the purchase prices paid by retailers are estimated to decrease by 4-5pc. Even with the FTA in effect, many Japanese companies are reluctant to cut prices, however. At beef-bowl chain, Sukiya, a spokesperson said recent price jumps in the beef market and the weaker Yen had had a huge impact, so the benefits of the FTA at this point were unknown.
Canada to host International Rangeland Congress
The International Rangeland Congress will be held in Saskatoon, Canada on July 17- 22 next year, organisers have announced. The theme will be "Management of the world's rangelands and wild lands in a high-tech world."  The call for research papers went out in mid-January. Go to www.IRC2016Canada.ca for all the details.