Tax break could lift Brazilian domestic meat consumption, curb exports
Domestic consumption of beef in Brazil is anticipated to rise following a change to taxation rules announced recently by the Brazilian Government. An earlier Government tax exemption granted in 2010 to the beef industry, and expanded a year later to include poultry and pork meat, has now been extended to include retailers. The president of the Brazilian Beef Industry Association said the measure should stimulate growth in the beef sector. "By leaving retailers out of the original tax break, the reduction never reached consumers. But the inclusion of supermarkets and other retailers means the benefit should now filter through to the consumer," he said. One estimate suggested that retail meat prices could fall 10-12 percent as a result, stimulating domestic demand and consumption, and potentially impacting on exports. "In the particular case of beef, the tax reduction may improve domestic demand, and reverse the trend towards export favoured during the Brazilian currency's devaluation last year," one report said. The tax changes announced recently by Brazilian President Rousseff are designed to help curb Brazil's high rate of inflation.
Last chance to nominate for Qld Sustainability Awards
There's still time to submit an entry in the 2013 Premier of Queensland's Sustainability Awards. The awards recognise individuals and groups who have made an outstanding contribution to promoting business sustainability in the state. Environment minister Andrew Powell said the awards recognised the promotion of sustainable living and business, and the benefits they bring to our environment, lifestyle and future generations. One of the eight categories is open to rural sector businesses. Premier Campbell Newman said the awards would showcase Queensland's commitment to making environmental management a key part of a four-pillar economy. "Looking after the environment is central to the future success of our agriculture, tourism, mining and infrastructure sectors, and these awards will help encourage sustainable processes as profit-drivers for industry," he said. Nominations close on March 15, and the awards presentation will take place on Friday 14 June at the Brisbane Convention Centre. Information and an online application form can be found here or by phoning (07) 3339 5873.
Sod-turning marks start of $12m Dalby saleyards upgrade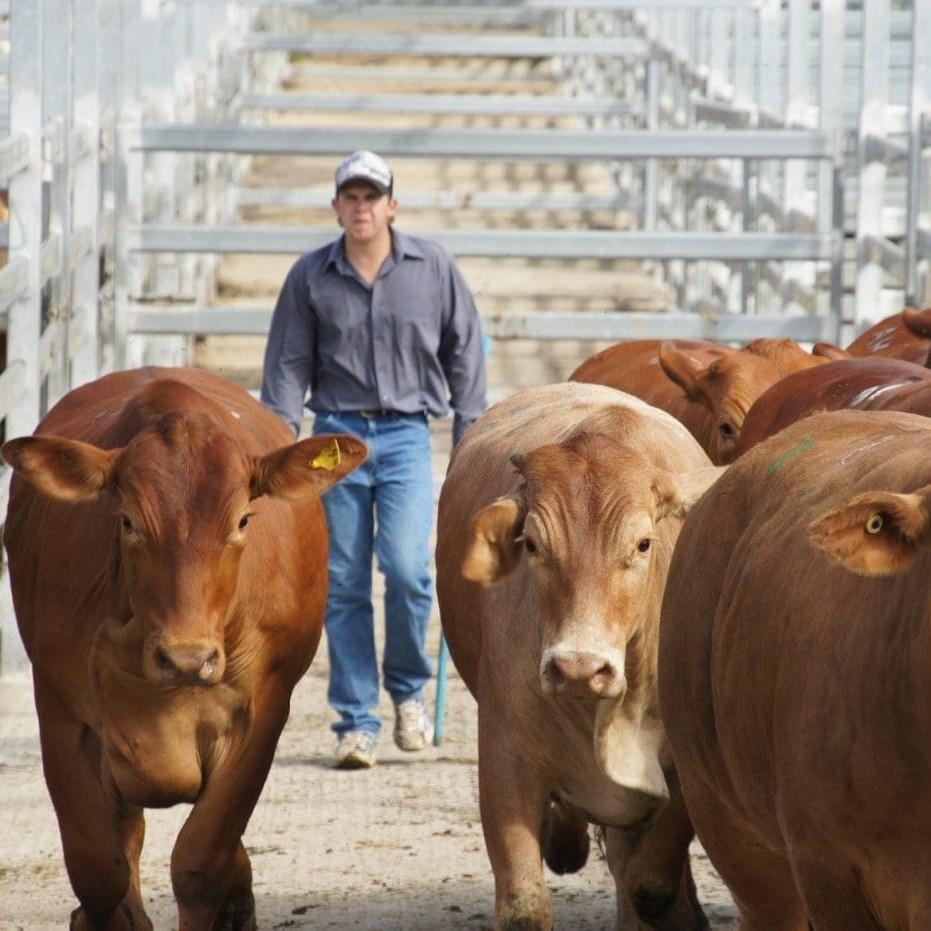 Work is officially underway on a $12.6 million upgrade of Dalby Saleyards on Queensland's Darling Downs following an official sod-turning ceremony yesterday. The redevelopment of one of Queensland's largest cattle selling centres was fast-tracked following a $5 million injection of funds by the State Government a year ago. The grant will combine with funding committed by the Western Downs Regional Council in its budget last year to deliver a major overhaul to the Dalby yards. The project is expected to be completed within the next 12 to 18 months. Minister for Local Government Paul Lucas said the redevelopment would involve lighting improvements, improved receival and weighing facilities, automated drafting systems, new sale pens, soft flooring and NLIS identification system upgrades. Dalby sold 186,000 cattle in 2010-11, making it the third largest cattle handling facility in Queensland that year behind Roma (314,760 head) and Cloncurry – primarily a tick clearing and livestock transit centre (198,706 head), and the fourth-largest nationally behind Dubbo (203,373). The $5 million government contribution for the project is part of the $45 million Local Government Grants and Subsidies Program.
New sale record for Te Mania Angus
Southern autumn stud sales reached a season high last week when Victoria's Te Mania Angus broke its on-property sale record, setting an $8633 average for bulls. Mortlake-based Te Mania defied an industry downturn, producing a total clearance of 113 bulls, with the average up $766 from last year. The sale attracted strong international interest, with buyers from Russia, Switzerland, Kazakhstan and Thailand. Te Mania director Tom Gubbins said the sale started on a high, with the first lot, the Te Mania Berkley son, Te Mania Gaudier, knocked down for $14,000. "Just as importantly, for our many clients, 32 bulls sold for $6000 or less, making them very accessible to commercial breeders looking for a viable option to fast-track their own genetic profile," he said. Swiss Farms Australia, which purchased Glenstrae Station at Willalooka in South Australia in January, bought 13 bulls averaging $7846. The company has been a previous buyer of Te Mania Angus genetics with a large embryo order which was implanted into cows in Germany, with the progeny being shipped across the border to the company's Swiss holdings. Kazakhstan-based Sever Agro bought 13 bulls to a high of $12,000, for an average of $9154 while a Thai buyer, operating through Total Livestock Genetics paid $14,000 for Te Mania Genome, a Regent son with strong growth and carcase figures. Bulls by Te Mania-bred sires featured strongly. Ten sons of Te Mania Berkley B1 averaged $12,300 and nine by Te Mania Africa A217 averaged of $10,889. The $24,000 sale topper bought by Rob Crosby of Kansas Angus, Boggabri, NSW and Hard Hat Angus was from one of Te Mania's first draft of bulls from Tuwharetoa Regent D145. His 12 sons averaged of $10,500. Long-time client Morella Agriculture from Goondiwindi, took seven bulls averaging $9714 while the Reid family's Minnamurra Pastoral Co, Wollar, NSW, selected six averaging $10,333.
Aldi lifts Australian presence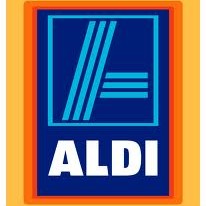 Discount retailer Aldi will increase its capital investment in Australia to more than A$2.5 billion after taking the decision to expand from the eastern states into South Australia and Western Australia. The company will invest more than $500 million building two distribution centres to support 40-45 stores in SA and 60-70 stores in WA. The move west comes 12 years after the German-owned eighth largest retailer in the world opened its first Australian stores. It will be several years however before Aldi is ready to commence retail operations in the west. Aldi says it will continue to grow its store network on the eastern seaboard where it opened its 300th store recently, opening between 20-25 stores a year since entering Australia in 2001. According to Nielsen Homescan survey stats, Aldi accounted for 7 percent of all fresh beef sales in Australia, up about 1pc on a year earlier.
Rabbit biocontrol saves agriculture $70 billion says study
Biological control of wild rabbits in Australia over the last 60 years has produced a benefit of $70 billion for agricultural industries, according to a new study published in Australian Economic History Review. Andreas Glanznig, chief executive of the Invasive Animals CRC, said reports from monitoring sites from around the country were confirming that rabbit numbers are rapidly increasing which is a prompt to redouble efforts in rabbit bio-control. Myxoma virus was introduced in 1950 and has provided some $54 billion in benefits since, still killing half of all rabbits today. Rabbit haemorrhagic disease (RHD) virus, which became established in 1995, is the second biocontrol agent against rabbits. The Invasive Animals CRC through MLA, state governments, CSIRO, and the Adelaide and Canberra universities, is currently investing in the largest strategic rabbit biocontrol research program in nearly 20 years. "Wild rabbits are Australia's most costly vertebrate pest costing agriculture about $200m annually in addition to untold environmental costs," Mr Glanznig said. "For instance, rabbits also suppress native vegetation regeneration and its role in carbon storage. Given these impacts, there is an imperative to develop knowledge to better understand this relationship."
Trends in US grinding meat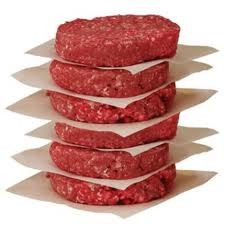 Lean grinding meat accounts for 61pc of food service (restaurant) beef sales currently in the US. In the US retail sector ground beef comprises an estimated 49pc of beef sales, according to figures released by the Wisconsin Beef Council. This is well above similar figures in Australia. In the post-2008 recession, demand for grinding meat in the US has been brisk with grinding beef prices posting record highs gaining on the higher value middle cuts. Increased fast-food hamburger demand combined with tight domestic grinding beef supplies has led to a strong market for both domestic ground beef as well as imported. Some US chuck and round cuts – both key US export items when supplies are high – now find their way into the grinding market in the US. Australian beef exports to the US for the first three months of the 2013 quota year (Nov-Jan) reached 47,069 tonnes, 6pc above the same time last year but double the year before.