World Halal Forum being held in Malaysia

Boom in Indian buffalo meat exports to Vietnam

Zilmax trial proposal hits snag with US lotfeeders

Korea looks at beta agonist MRL

Updated pest animals App for smart-phone users

EU meat demand expected to recover

Brazilian, US competition in Middle East?

Canadian Govt backs innovative meat processing

Brazil picked up for residue detection in canned beef

Nuffield Australia set to welcome new scholars
World Halal Forum being held in Malaysia
The Australian beef industry is well-represented at the World Halal Forum being held in Malaysia this month. With an estimated 1.5 billion Muslims around the world, Australia currently provides Halal certified meat products to more than 40 importing countries.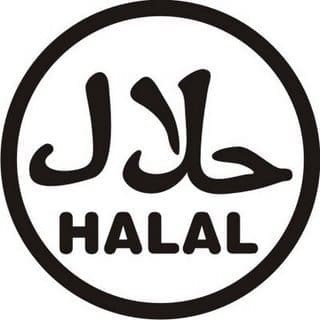 The Malaysian World Halal Forum has become the coordination point for discussion on a wide range of technical and market access issues as they relate to Halal certification. The Australian Meat Industry Council has been represented at the last seven World Halal Forums, and on each occasion has continued to build on its image and commitment to Halal certification consistent with the best Islamic standards. Attending this year's event are AMIC Halal committee chairman Jon Hayes, from Wodonga Abattoir, and AMIC veterinary counsel Dr John Langbridge.
Boom in Indian buffalo meat exports to Vietnam
Indian buffalo meat exports to Vietnam doubled in volume last year according to Raghavendra Verma, an analyst in New Delhi. The increases occurred as Chinese traders use Vietnam for channelling product to China via the 'grey trade' bypassing official bans on direct imports of Indian meat. According to Indian government authorities Indian buffalo exports to Vietnam rose to more than 240,000 tonnes in the period April to October last year – double for the same period in the previous year. By comparison, Australia's 'front door' beef trade to China last year reached 154,800t. In May last year India and China signed a Memorandum of Understanding designed to progress the direct export of buffalo meat from India to China, although legal details have yet to be approved. The Indian government estimates there are more than 100 million 'buffalo' in India and has supported the growth in the export trade although it remains a point of significant social division in India given the religious connotations within the Hindu religion despite the differentiation between sacred cows and 'buffalo.'
Zilmax trial proposal hits snag with US lotfeeders
A move by Merck Animal Health, the manufacturer of beta agonist product Zilmax, to conduct a trial involving 240,000 cattle to prove the safety of the compound has hit a snag. US feedlot owners are reportedly reluctant to participate in the study until they get guarantees that meat packers will buy the Zilmax-fed cattle afterwards. All major US packers stopped buying Zilmax-fed cattle last year after Merck suspended sales of the feed additive in mid-August. Merck seemingly believes it needs such a large test to boost its case that Zilmax has no wellness impact on cattle when administered correctly. "I'd be happy to sign up, just as soon as Merck tells me who is going to pay me after they're done," a Texas feedlot owner told Reuters. Cargill Inc and Tyson Foods Inc, two of the world's largest beef processors, told Reuters their stance on Zilmax had not changed since last year, when they stopped accepting cattle given the feed additive following reports it may cause lameness. The beef processors said their ban would remain until Merck had scientifically proven that Zilmax was safe for animals. They also want certainty that key export markets in Asia and elsewhere will accept such beef products.
Korea looks at beta agonist MRL
Meanwhile, South Korea will allow certain levels of feed additive zilpaterol in imported beef from June, according to a government official quoted by Reuters. The move would open the door to imports of US beef containing the growth promotant. Korea said last October that restrictions would be eased some time in 2014, ending a zero tolerance policy on zilpaterol-based drugs such as Zilmax. South Korea suspended some US beef imports for more than two months last year after traces were found in two US shipments. Several recent news reports have suggested that a final decision has been made by Korean authorities to adopt new proposed MRLs. The public comment period on this proposal runs through to May 4, meaning no official announcement will be made prior to that date.
Updated pest animals App for smart-phone users
An updated version of a popular free smartphone App to help people identify Australia's worst pest animals is now available from the Invasive Animals CRC. CRC chief executive Andreas Glanznig said the popular 'Field Guide to Pest Animals' App, initially released in mid-2013, now provided iOS mobile device users with information about 53 of Australia's worst pest animals, the damage they cause, how to identify them in the field, and what control techniques are available. An Android version will be developed soon. Australia has more than 80 vertebrate pest species, the main culprits costing at least $1 billion annually in economic, environmental and social impacts, Mr Glanznig said. The App contains species descriptions, photos, maps, control techniques and useful links for 53 pest species in Australia. Some of the many resources accessible through the App include species factsheets, case studies, web-mapping services, and standard operating procedures for pest control. Version 1 of the App received more than 7000 downloads across Australia by farmers, catchment officers, school students, educators, Landcare groups, local government authorities and the general public. Version 2 is expected to be equally popular.
The App 'Field Guide to Pest Animals of Australia' can be downloaded free from the Apple App Store at https://itunes.apple.com/au/app/field-guide-to-pest-animals/id634197149?mt=8. The App is compatible with iPhone, iPad and iPod touch devices.
EU meat demand expected to recover
European Union meat demand and production is expected to recover in 2014 after two years of decline, the European Commission has predicted. In its recent 2014 short-term agricultural outlook, the Commission said meat consumption is expected to increase in the short-run, thanks to improvements in the economy and of meat availability. Consumption was depressed in 2013, stressed the report, by higher feed costs in the first half of the year which drove meat prices up to record levels. New harvest feed had pushed meat prices down in the second half. The Commission is now predicting meat prices to remain stable in 2014 although feed prices could fall further and with good harvests predicted in 2014, further still. The analysis said beef supplies would be boosted by a rebuilding of Europe's dairy herd which makes up two-thirds of EU beef slaughter. With the European economy improving, EU per capita beef consumption could increase by up to 2pc, it predicted.
Brazilian, US competition in Middle East?
Recent local media reports suggest that Brazil's re-entry into the Saudi Arabian beef market may happen sooner, rather than later, with suggestions that a Saudi delegation may visit Brazil this month or next to inspect plants and systems in view of a re-opening of the market. The US has also expressed confidence of a possible export re-entry to Saudi Arabia in the near future. Australia has greatly expanded market share in the Middle East region, led by Saudi Arabia, since limitations were placed on competing exporters. The Middle East took a record 61,000 tonnes of Australian beef during 2013 – almost doubling the volume of trade a year earlier. For the month of March just completed, the region took 5618t of Australian beef last month, a rise of 11.5pc on February, and 15pc higher year-on-year. Calendar year to date, the Middle East region has taken 14,300t of Australian beef, 5pc higher than in 2013.
Canadian Govt backs innovative meat processing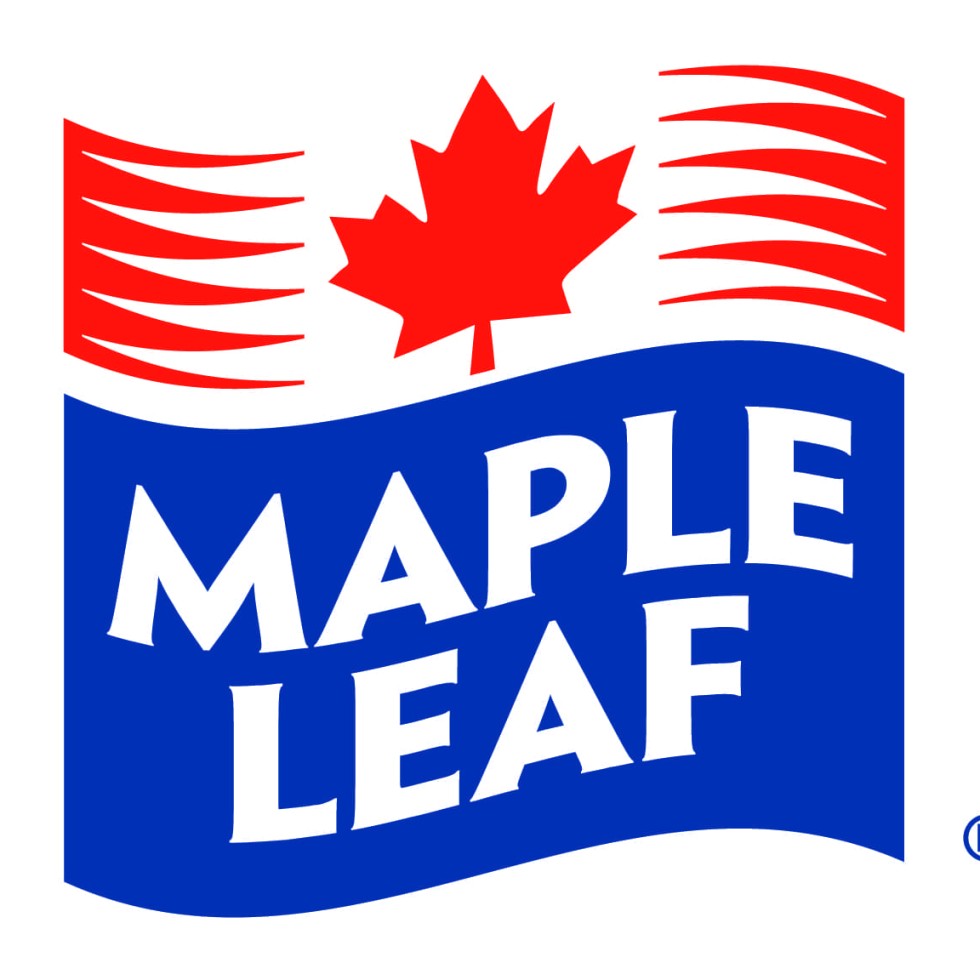 The Canadian Government recently announced a C$5 million allocation to one of the nation's largest meat processors to purchase and install new processing technology that promises to "improve the company's operating and production efficiencies while enhancing food safety and supporting product innovation." Maple Leaf Foods will purchase a fully-automated Armor Inox Thermix system, the first of its kind in Canada, that includes built-in features for product traceability. The system is also expected to improve the shape, texture, consistency and shelf-life of some meat products. The funding will come via the Canadian Government's AgriInnovation program, a five-year $698m initiative. The program provides funding to agri-businesses and cooperatives to drive commercialisation and adoption of innovative agri-based products, technologies and processes. The strategic investment will boost the competiveness of Canada's meat sector and create opportunities for Canadian meat producers for years to come, a government statement said. Maple Leaf Foods is Canada's largest processor of value-added meat and prepared meals, employing 19,500 people in operations throughout Canada and the US, Europe and Asia. "The AgriInnovation Program has helped us secure world-class technology that will improve our efficiency and support highly-skilled, knowledge-based jobs in Canada's food industry," said Maple Leaf Foods' Rick Young.
Brazil picked up for residue detection in canned beef
Brazil's ongoing effort to gain approval for fresh beef exports to the US may suffer a setback following an alleged detection of excessive levels of ivermectin, a parasite control product in a shipment of canned beef. While Brazil cannot currently export fresh or frozen beef to the US over Foot & Mouth Disease concerns, it is able to ship canned beef products, like Stag Chilli, because the cooking process eliminates any risk of FMD. Brazil's ministry of agriculture may have missed a deadline to send a report to the US government responding with changes made to ivermectin prevention measures for Brazilian canned beef, following an inspection visit by US veterinarians last year, according to a government memo seen by the Valor Economico newspaper. "This will be the same problem we had in 2010. The scenario for an embargo is ready," said a source within the Brazilian government. The US detected excessive residues of ivermectin in Brazilian canned beef in 2010 and temporarily banned the product.
Nuffield Australia set to welcome new scholars
While success in recent years has seen farming scholarships organisation Nuffield Australia undergo rapid expansion, the core of the program remains the same – giving scholars a life-changing experience. For up to 25 Australian primary producers, 2015 could be that life-changing year. Applications for the 2015 Nuffield Australia scholarship program are now open and will run through to June 30, for travel in 2015. The scholarship program is run in two distinct phases – firstly the Global Focus Program (GFP) takes participants on a whirlwind six-week tour of the powerhouses of world agriculture. Scholars travel on the GFP with their fellow Nuffield colleagues on an itinerary set by the organisation – the success of Nuffield in recent years is such that the number of GFP's run annually has doubled to four. While traditionally the GFP programs have travelled to destinations such as Europe, North America, New Zealand and Brazil, in recent years the program has expanded to include destinations such as China, South Africa, Kenya and India. Scholars then travel for a further ten weeks by themselves, to drill down into a research topic of interest to them and of value to industry. While the technical knowledge gained by scholars is significant, the networking opportunities within Nuffield globally are great, with member countries including the UK, Ireland, France, Zimbabwe, Canada, NZ and new member country the Netherlands. There will be up to 25 scholarships offered by Nuffield Australia this year, sponsored by leading Australian primary sector organisations. For more information and selection guidelines, click here.