Countdown to first EU carcase competition
Australia's first-ever grainfed EU carcase competition will be a special feature of next year's Primex field days held near Casino in northern NSW. Intending participants should be starting the selection process for EU-eligible entries soon, as the cattle will be inducted into Warwick's Maydan feedlot, which is hosting the trial, on February 4 next year. A second feedlot/carcase performance class will be held for domestic 70-day grainfed MSA cattle, to be inducted at the same time. The EU steers will be processed and graded at the Northern Co-op Meat Co plant near Casino, while the MSA steers and heifers will travel north to Woolworths, Ipswich. Each entry consists of four head, with the best three in each group being used for feedlot/chiller performance assessment. There are plans to hold a mid-term field day at Maydan on Friday April 5, after the first 61 days on feed. MSA cattle will die on April 15, and the EU class in early June, after 120 days on feed. The final results briefing and award presentation will be held during Primex field days on Friday June 21.
Details can be accessed here.
Shipping lines adjust container prices
Recent shipping industry reports suggest container lines will be adjusting prices for sea container trade from January 1. A report suggested prices would rise by about US$1500 for the typical inter-ocean traveling cost of a refrigerated container. The decision was initially taken by Maersk, the world's largest maritime company, but was followed by all other main competitors. In the case of containers shipped from the east coast of South America to Russia's Saint Petersburg port, the cost per container will go from US$4200-$4500 to US$5700-$6000. The increase for a shipment of 25tonnes will be around US$60/t, bringing the price up to around US$240/t. The price adjustment is for all world freights. "Transport charges remained practically unchanged during the past five years, which is generating cost- effectiveness problems to freighters and affecting their investment capacity," a shipping line operator said. The company planned to build no new containers in 2013.
Macca's tries home delivery in Japan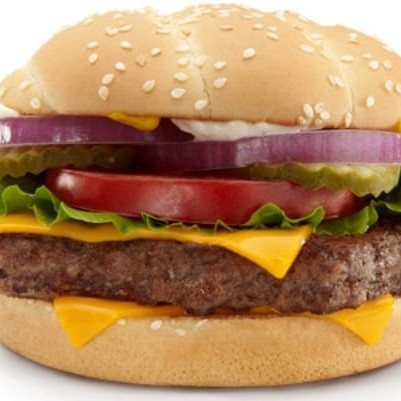 McDonald's is making significant strategic changes in Japan where the chain has seen a shift in consumer preference toward at-home dining. As a result, it plans a national rollout of home delivery service as well as expansion of the McCafé business. Japan is McDonald's second largest market worldwide, after the US. McDonald's (Japan) recently announced a 2.2pc year-on-year drop in same-store sales for the third quarter, although comparable guest counts were up 2.9pc. The company attributed the sales decline to an 'increasingly turbulent business environment' due to decline in popularity of the Informal Eating Out (IEO) market segment, and a demand shift to HMR (Home Meal Replacement] market. McDonald's Japan says part of its 'brand extension' includes 'full-scale deployment of a McDelivery service.' Home delivery has been tested over the past year with promising results, the company says. National deployment will take place in 2013. In the US, the rival Burger King chain recently announced it is offering delivery in selected high-density areas in several cities, including New York.
Three Chilean plants approved for Korean export
Three Chilean beef processing plants have been approved for export to South Korea for the first time. Initially, Chile will operate under export off-quota beef under a 40pc tariff or by means of an import quota established in as part of the Free Trade Agreement signed between the two countries, according to a report from the Chilean embassy in Korea. The quota includes just 400t of bone-in chilled and frozen beef. In the last bid for the 2012 quota held in late October, importers decided not to use it due to the 'impossibly short' timeframe to complete shipments before the end of the 2012 year.
Canada expands producer drought relief
Just as the US beef industry has suffered badly from drought over the past two years, Canadian producers are under pressure, also. This year's drought impacted all of North America, not just the US, including Canadian livestock producers in British Columbia, Alberta, Manitoba, Ontario and Quebec. To assist those producers impacted, the Canadian government announced that certain areas would be eligible for tax deferrals, allowing livestock producers to redirect money toward restocking next year. Eligible producers can defer income tax on the sale of breeding livestock for 12 months – the intent being to provide funds for maintaining or rebuilding the herd the next year. The number of municipalities that are eligible for this program was recently expanded by an additional 34 drought-affected areas.
One small step for apps, one giant leap for soil science
Australia's national soil databases can now be accessed in real time online through a new iPad app called SoilMapp. The new app provides open access to the best and most up-to-date information for soil at any location in the country within a matter of seconds. Information such as soil depth, acidity, salinity, soil carbon, soil water holding capacity and other attributes will help land managers, farmers and graziers and rural advisors make on-the-spot decisions about how to more effectively manage their land. This mobile device technology will deliver detailed scientific information on soils directly into the hands of farmers, rural consultants, agronomists, and potentially other soil enthusiasts like real estate agents, hobby farmers and bushwalkers. The app has been developed by the Australian Collaborative Land Evaluation Program (ACLEP) and CSIRO. SoilMapp is the first app developed by CSIRO and was launched at the recent Joint Australian and New Zealand Soil Science Conference in Hobart, in time for last Wednesday's World Soil Day on Wednesday.
South American trade grows
The growing demand from Brazil and Chile for high quality imported beef has been reflected in Australia's beef trade in 2012, with shipments to South America jumping 37pc in the first ten months of 2012, totalling 17,953t. Underpinning the rise in exports to South America has been an increase in shipments to Chile, up 30pc year-on-year, to 15,200t – 90pc of which was chilled. Australian exports to Brazil for January-October have doubled year-on-year, reaching 2400t. Brazil imports mainly primal cuts from Australia, with the main cut being frozen rump cap – representing 86pc of total shipments. The significant growth in Brazil's middle class population has increased protein consumption in both Brazil and Chile. Along with Australia, Uruguay has also increased exports to Brazil in 2012, rising 4pc year-on-year, to 9050t, while shipments to Chile have surged 82pc, to 18,000t.
World beef production to grow in 2013
World beef production next year is expected to be slightly higher, despite declines in major producing countries like the US, according to a USDA report. Strong expansion in India and to a lesser extent, Brazil and Argentina, will offset a slide in the US and EU production in 2013, the report said. The US is forecast to decline by 4pc to 11.3 million tonnes. Beef production in the EU is also forecast to drop about 1pc, in response to lower industry protection and higher production costs. Korea is also forecast to drop production 10pc next year, as a result of a decline in cattle prices and the implementation of government policy encouraging cattle slaughter this year. Meanwhile, beef production in India continues to expand, forecast to rise by 14pc next year to almost 4.2mt. India's exports are forecast to be 29pc higher in 2013, reaching an all-time record of 2.16mt, comparable with Brazil's world-record exports of 2.19mt set in 2007. India now accounts for about a quarter of world beef trade, up from 8pc in 2009. Brazil is also forecast to increase beef production by 2pc next year reaching 9.4mt, supported by strong domestic demand. Brazil is also likely to export more beef, because of its weaker currency. Argentina's national cattle herd and beef production is also likely to grow next year, while Australia is forecast to rise 2pc in beef production.
Japanese consumers still wary of US beef safety
The eight million copy circulation Japanese newspaper Asahi Shimbun reported recently that Japanese consumers appeared to have become less interested in BSE issues as positive cases across the world had declined, but deep-rooted concerns remained about the ability of the US to guarantee delivery of safe beef. When the Food Safety Commission invited public submissions on the issue, Asahi Shimbun said that many consumers pointed out that unlike Japan, very few US cattle undergo BSE testing compared to slaughter numbers. Concerns were also raised about whether the age of individual US cattle can be accurately determined.