US snowstorm kills thousands of cattle
While it has received little mainstream US media coverage, between 60,000 and 70,000 cattle may have perished in severe US snowstorms this week, reports out of the US suggest. Dramatic pictures have shown the devastation across ranches in the worst hit area of South Dakota, with some businesses losing half their stock. Analysts say the industry-wide impact will likely be relatively limited, as far as short-term beef supplies are concerned. "However, we need to recognise that given the shrinking cattle herd in the US, the destruction of 60-70,000 livestock is still significant, representing about one week of national beef cow slaughter," Len Steiner's Daily Livestock Report said. "Also consider that beef cow replacement numbers in 2012 increased by about 99,000 head. The immediate loss of these animals, many of them likely were at the peak of their productivity, implies an increased impetus for US herd replacement activity in 2014," DLR said. Eventually, the effect of the natural disaster is likely to show up in US cattle inventory numbers.
Korean data shows rampant mislabelling of beef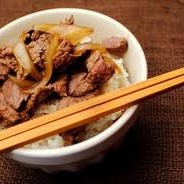 Seventy-five tonnes of US beef was sold as South Korean or Australian in origin during the first eight months of this year, Korean news agency KST reported recently. The figures come from Korean Ministry of Agriculture, Food and Rural Affairs report on false place-of-origin labelling for imported beef. According to the report, 181 cases of US beef being passed-off as having come from South Korea or Australia were found between January and August this year. It suggested that deceptive labelling practices were once again rampant across the country. Previously, the government launched a crackdown after the number of cases rose from just 114 in 2008 to 283 in 2010, as US exports re-established. According to government reports last year, 85pc of businesses caught substituting product this way were restaurants, motivated to try to raise their profits by selling US beef, which KST suggested was 'typically 20-30pc cheaper than Australian product.' The report also found 125 cases this year where Australian beef was passed off as domestic Hanwoo by restaurants, for the same reasons. "The fact that the number of false place-of-origin labelling cases involving US beef is skyrocketing proves that the public is still concerned about its safety," a consumer spokesman said.
Emerging markets to drive beef demand says JBS exec
Speaking at the Alltech 500 conference in Ireland last week, JBS Brazil's investor relations director Jerry O'Callaghan said that 81pc of meat protein consumption growth between 2010 and 2020 is predicted to come from emerging markets. In the early 2000s he said Brazil's booming export beef market meant one third of its beef production went to export. With a growing middle class in Brazil, domestic consumption has continued to increase and only around 18pc of their Brazilian beef production is now exported. JBS, he said, had also evolved within its market. From its core initial strategy of developing efficient production platforms it had expanded its global sales and distribution and grown its value-added products portfolio. Compared with other new products, he said, beef production had the least potential for growing in volume terms. JBS, however, see significant opportunities in the branding of beef and associating quality branding as a means of increasing client loyalty. The company's recently-launched "Great Southern" program in Australia was a good example. He suggested that the era of commodity beef production was beginning to wane as consumers became more sophisticated. He said JBS was looking at further segmenting its markets and innovating to facilitate local market requirements across the world.
Former AMPC financial controller jailed
A former financial controller of the Australian Meat Processor Corporation has been sentenced to at least four years in jail for defrauding the company of $4 million through a long-running accountancy scam. Greg O'Connor spent millions on his son's rugby league club, including an end-of-season trip to France and the UK. The Downing Centre District Court heard recently that the 58-year-old used his position as the financial head of AMPC, which receives millions in levies from meat processors across the country, to siphon money out of its coffers through fraudulent transactions. "It's clear that the offences involved a considerable degree of planning and a serious breach of trust," District Court Judge Penelope Hock said in sentencing O'Connor. The court heard that between 2002 and 2008, O'Connor created 102 fraudulent transactions in AMPC's online payment service, creating false invoices to cover his tracks, and pretending that the money had been spent on legitimate services. He was eventually caught in 2008 when the AMPC realised some of its money had been spent without authorisation on a corporate box at an NRL game. Soon after, O'Connor pleaded guilty to 12 counts of fraudulently obtaining financial advantage by deception. He was sentenced to six-and-a-half years jail, with a minimum non-parole period of four years. Only about $400,000 has been recovered.
Isotope testing can provide indelible evidence of food's origin
UK retailers are showing increased interest in 'geographical testing' of meat products following the recent European horsemeat scandal and mislabelling of pork in Tesco supermarkets. The need to reassure consumers that their products are what they say they are has led to increased interest in Stable Isotope Reference Analysis (SIRA), according to service provider, Longhand. The company has spent the last five years working to create a UK database, which allows the SIRA testing to trace pork products back to their geographical area of production. Longhand's MD Roger Young said location was a key question all retailers should be asking. "There are four questions we should ask about our food, but we only ask two of them – we ask for it to be safe, and to be produced to a certain standard. But we don't ask what it is, or where it's from. But, if you don't know where something comes from, then you don't know the other things either – is it safe, was it produced to the right standards – and in actual fact, what is it? So knowing the location is a big deal." The technology is now routinely used by some German retailers, but the UK had been slower to adopt. However, with recent substitution events, interest had picked up and the big retailers were starting to look seriously at the SIRA system.
NZ wants to grow Japan chilled exports
Japan's Nikkei Marketing Journal reports that Beef + Lamb New Zealand chairman Mike Petersen recently visited Japan, where he indicated that BLNZ intends to ramp-up its efforts to cultivate the Japanese market. He said that NZ exports of good quality chilled beef to Japan were growing and now accounted for 25pc of the nation's export volume. New Zealand is the third biggest exporter of beef to Japan following Australia and the US, accounting for 6.1pc share of the Japanese market in 2012. In other news out of Japan, the Japan Livestock Industry Association will hold a Wagyu seminar at Singapore's 'Oishii Japan' 2013 trade fair next week, designed to disseminate information about Japanese-produced Wagyu beef and highlight the differences between Japanese-produced Wagyu and that produced in countries such as Australia.
Drought impacts on NZ production
Meanwhile, BLNZ has released information showing that the drought in the North Island of New Zealand this year has significantly impacted on NZ sheep and cattle numbers. There is expected to be two million fewer lambs (down 7.7pc on last year) to 24.4 million and only 18.6 million lambs will be slaughtered for export. It appeared that many NZ farmers were forced by the drought to reduce ewe and beef cow numbers because of a lack of feed. The result is now fewer lambs and calves born this spring. NZ's export cattle slaughter is forecast to decrease 2.7pc to around 2.2 million head in the coming season. BLNZ expects lambing percentages to be down by up to 20pc in regions worst hit by the drought. The South Island certainly fared better although scanning results are down a few percentage points as well.
FAO releases greenhouse emissions study
The United Nations Food and Agriculture Organisation has released a new study, which attributes significantly less greenhouse gas (GHG) emissions to agriculture than previous analyses. The study "Tackling Climate Change through Livestock: A Global Assessment of Emissions & Mitigation Opportunities," suggests the global livestock sector could cut its emissions by 30pc through the wider international adoption of existing best practices and technologies. The main sources of emissions are feed production and processing (45pc of the total), outputs of GHG during digestion by cows (39pc) and manure decomposition (10pc). The remainder is attributed to the processing and transportation of animal products. FAO conducted a detailed analysis of GHG emissions at multiple stages of various livestock supply chains, including the production and transport of animal feed, on-farm energy use, emissions from animal digestion, manure decay, post-slaughter transport, refrigeration and packaging of animal products. The report can be examined here.
Beef price trends impact on beef bowl chain
Japan's largest beef bowl restaurant chain, Yoshinoya, has been forced to revise downwards its consolidated final profit forecast for the year ending February 2014. In April the company cut its gyudon (beef bowl) menu prices to attract more customers, but the impact of that move is now fading. Yoshinoya had anticipated cheaper raw material costs, expecting the cost of US beef to fall following the easing of Japan's restrictions on US imported beef in February, but the company says the cost has hardly declined at all due to Yen depreciation and growth in demand for US beef elsewhere in Asia. Yoshinoya is also a large user of Australian beef.
Woolies tagged as potential buyer for Hong Kong chain
Woolworths is believed to be one of four remaining bidders for Hong Kong-based ParknShop supermarket chain, the second-largest grocery chain in Hong Kong, with about $US2.8 billion in sales and 345 stores. If Woolworths outbids other players, ParknShop would be its biggest acquisition -eclipsing the $2.5 billion purchase of Foodland's NZ grocery operations in 2005, and the $1.4 billion acquisition of hotel, gaming and liquor group ALH in 2004. The other three companies said to be bidding for ParknShop are China Resources, Japan's Aeon Group and Thailand's Charoen Pokphand Group. UK-based Tesco's costly withdrawal from the US grocery market has highlighted the pitfalls where retailers that are highly successful at home venture into new territories. Tesco's experience will no doubt be top of mind as Woolworths contemplates its first move in to Asian grocery retailing, analysts say. Tesco drew the curtain last month on its unsuccessful foray into the US grocery market, selling 150 Fresh and Easy stores. Tesco entered the US market in 2007, differentiating itself from major chains such as Walmart and Safeway by opening small-format stores focused on fresh food and ready-to-eat meals. Tesco was forced to write off its A$2 billion US investment in April, triggering its first fall in annual profits for almost 20 years.
Ernie Dingo joins the star line-up at BeefWorks
Indigenous actor and comic Ernie Dingo has been confirmed as the master of ceremonies at Australian Lot Feeders Association's BeefWorks conference dinner which will straddle the two-day event later this month. The dinner will take place at the Jondaryan Woolshed, an historic landmark which is directly adjacent to the Kerwee feedlot where the conference will take place. With ALFA's decision to stage its BeefWorks event on a feedlot, the organisation has made several significant changes to the dinner, which has traditionally been a more formal occasion. This year it will be a 'come as you are' affair – with delegates encouraged to move directly from Kerwee at the conclusion of the ALFA AGM, to the neighbouring woolshed. Performance Feeds will sponsor pre-dinner drinks, ahead of the dinner which will include the presentation of two major awards for outstanding services to the feedlot industry, and the Australian Country Choice safe work award. To register or view the full Beefworks program, go to www.feedlots.com.au
Europe drives sales gains for McDonald's
Fuelled by higher demand for its food in Europe, responsible for 40pc of overall global sales, McDonald's Corp reported stronger-than-expected overall same-store sales for the month of August. Sales in Europe climbed 3.3 percent, helping overall sales for the period to advance by 1.9pc. That's the largest monthly increase for McDonald's since June of 2012, and outpaced analysts' estimates of a climb of 0.3pc. Positive performance in the UK, France and Russia was slightly offset by negative results in Germany. US division comparable sales increased just 0.2pc, dampened by the persistently challenging environment. The news was also less rosy in the company's Middle East, Africa and Asia-Pacific operations (including Australia), where same-store sales for August fell by 0.5pc from August of 2012. Negative sales results in Japan, China and Australia were partially offset by positive results in many other markets and the shift in timing of the Ramadan religious festival in Muslim markets.