Temple Grandin to address Australian conferences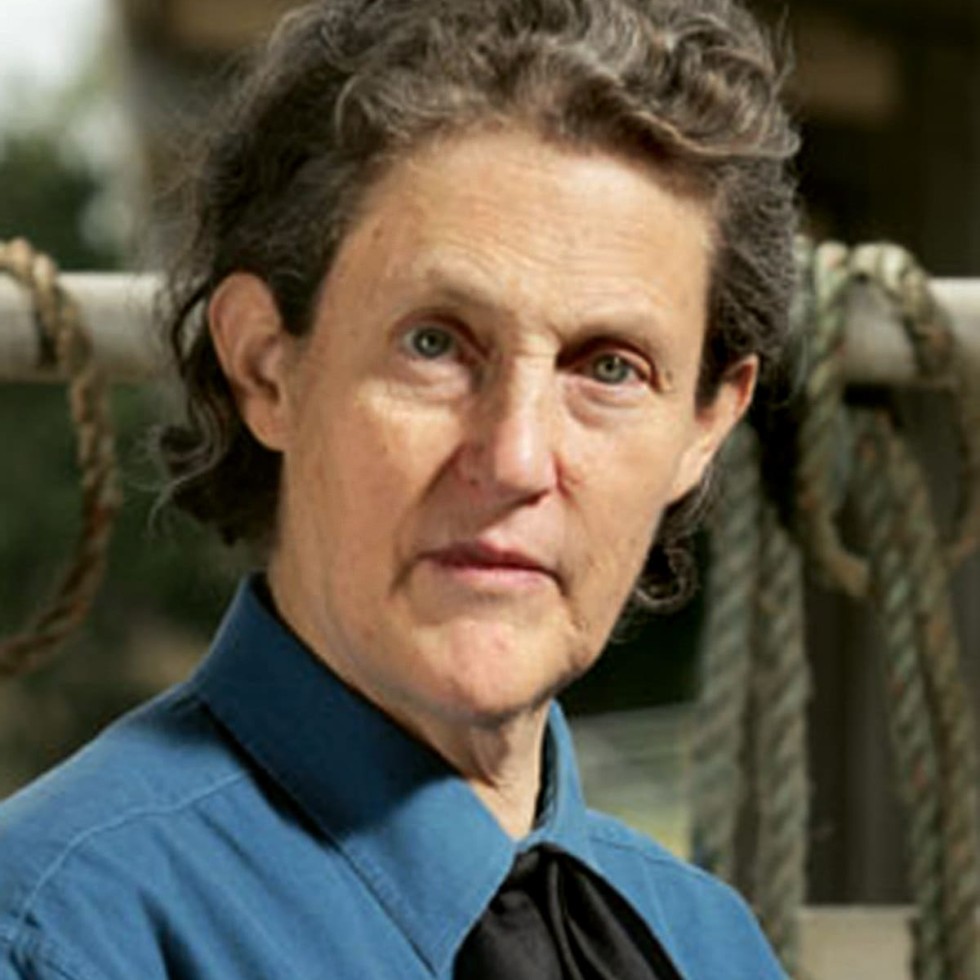 Global authority on humane livestock handling Temple Grandin will visit Queensland to address two key livestock industry events in coming months. Her first visit will be to the Australian Veterinary Association annual conference in Cairns which runs from May 26 to 31. Then in October the internationally renowned expert in animal behaviour will address the Australian Lot Feeder's Association BeefWorx conference at Kerwee Feedlot hear Jondaryan, in a visit sponsored by former PHD student Matt George of Bovine Dynamics. More information on the AVA conference is available here, and the BeefWorx conference here
US likely to pip Russia for 2013 beef import crown
The US will be the largest importer of beef in 2013, according to the latest Livestock and Poultry: World markets and trade report released by the US Department of Agriculture. The US is forecast to import 1.16 million tonnes of beef in 2013, a 15pc increase on 2012. Russia, which was the largest importer of beef last year, will also see an increase in imports, to 1.035mt, up 12pc on 2012 levels, placing it as the world's second largest beef import market in 2013. A decline in domestic production within the US in recent years has contributed to the increase in imports, with beef production forecast to decline 4pc in 2013 on last year's levels – while steady fast food demand has also driven demand for imports of lean beef. In Russia, the steady decline in the cattle herd, combined with strong economic growth and the resulting robust demand for red meat will contribute to the increase in imports. After the US and Russia, Japan is expected to maintain its ranking as the world's third largest imported beef market, at 760,000t, followed by Korea (370,000t), the EU (350,000t), Hong Kong (325,000t, proxy for China's grey channel trade) and Canada (315,000t). While not making the top ten, Chinese beef imports this year are expected to reach 175,000t, up 141,000t on the 2012 year.
Entries open for Melbourne's branded beef awards
Entries open for 2013 Royal Melbourne Show's Fine Food Awards spring program, which includes branded beef and branded lamb sections. Presented by the Royal Agricultural Society of Victoria, the Fine Food Awards program provides entrants with the opportunity to compete against leading national producers, with the winners announced in September at the Royal Melbourne Show.
RASV chief executive Mark O'Sullivan said the spring program was a perfect opportunity for entrants to showcase and market their food products, in a range of categories including beef and lamb.
"The awards are designed to highlight the exceptional quality of fine food being grown and produced in Australia, with the added benefit of receiving invaluable benchmarking and feedback from independent industry experts," he said. "Producers big and small significantly benefit from the RMFFA judging process, as its seal of quality affirms their fine food credentials to the industry and consumers. Judging will take place from June to August. Category winners will have their products featured at an industry cocktail function held at Melbourne Showgrounds during the Royal Melbourne Show (Monday 23 September) to further highlight their success. On-line entry forms available atwww.rasv.com.au/finefoods Entries close May 24. More information can be obtained from Ross Karavis of the RASV on 03 9281 7435.
Public go wild for pest animal APP

Smart phone users have shown great interest in the Invasive Animals CRC's latest innovation – a smartphone App called the 'Field Guide to Pest Animals of Australia'. More than 2500 people have downloaded the App within two weeks of it being released late last month. Peter West, project manager with the Invasive Animals CRC said the App had received overwhelming interest among primary producers, catchment officers, school students, educators, landcare groups, local government authorities and the general public. "The Invasive Animals CRC welcomes feedback from App users," he said. "This will greatly assist us to make future App versions even more useful to users. To provide feedback, App users can email contact@invasiveanimals.com
Field day to reveal crossbreeding traits on Charolais x Brahman calves

The Charolais Society is hosting a field day on Tuesday, May 28, at Ashvale Station, Toogoolawah. Progeny from 50 Charolais sires have been evaluated in the Society's three-year cross breeding research project. The project is co funded with Meat and Livestock Australia and aims to test 50 leading Charolais sires in cross breeding situations with Angus and Brahman females.
Traits including gestation length, birth weight, calving ease and, 200 and 400 day growth rates, fat scans and eye muscle areas will be reported by sire. The data include results for 750 Charolais-Brahman progeny from the 2011 and 2012 joinings. Results from the Society's Charolais-Angus cross project will also be discussed to compare sires when crossed over British females. This data includes abattoir and meat science information on grass fed versus grain fed progeny by sire. Calves from the third year of the project will be on display by sire group and participants will be able to match the data to the animals in pens. The field day at Ashvale Station 1.7km south of Harlin starts at 10am and will go to 12:30pm on. For catering purposes RSVP to Lucy Main on 02 67711666 or admin@charolais.com.au by May 21.
NZ call for Aussie rural bachelors
Calling all Aussie rural bachelors. The New Zealand National Agricultural Field Days committee is running its Rural Bachelor of the Year competition again this year and is looking for two Australian rural bachelors to participate. A prize package worth $23,000 is up for grabs but entrants will have to be quick, as entries for the competition close this Friday. Organisers say they are looking for hard working rural blokes to represent the farming community. This year's event will involve eight finalists (six Kiwis and two Australians) who will be flown to a mystery location on Monday, June 10, prior to the field days. Each of the finalists will then make their way to field days, stopping in specific towns along the way to complete various tasks. They will be judged on a range of aspects from technical skills, innovation and effort to enthusiasm and crowd involvement. For more details on the competition visit the field days website here
Fine for WA trucking contractor highlights welfare responsibilities
A trucking contractor has been convicted of one charge of animal cruelty under Western Australia's Animal Welfare Act 2000 for using a cattle prod to move an animal that was injured and had difficulty moving. Mark Anthony Giorgi was convicted in the Bunbury Magistrates Court on May 2 for the office, which occurred in February 2010. Mr Giorgi was fined $2000 and ordered to pay $2174 costs. The abattoir was previously convicted for its role in the incident and fined $15,000. WA Department Agriculture Resource Risk Management executive director John Ruprecht said the case was a clear reminder to all livestock transporters that they were legally responsible for the welfare of animals in their care. "Animal welfare is a shared responsibility of everyone involved in the livestock supply chain, including producers, transporters, saleyard operators and abattoirs," he said.
4000 attend AgForce's Moo Baa Munch event

More than 4000 people from across Brisbane experienced a day on the farm last weekend as part of AgForce Queensland's second annual Moo Baa Munch day. The event gave Brisbane families the opportunity to get a taste of farm life and discover where their food and clothes come from. AgForce Partnership Director Wendy Allen said Moo Baa Munch featured interactive displays and demonstrations including sheep shearing, milking cows, working dogs, cheese making, tractor rides and baby animals, plus live entertainment and a farmers' market across the weekend. "Moo Baa Munch is an important event which aims to provide students and families from across South East Queensland with the opportunity to engage directly with rural industries and learn about how agriculture contributes to their everyday lives," Ms Allen said. "It is amazing to see young children discover that cotton comes from a plant and not an animal, and see for the very first time where their milk comes from."