Brand your cattle panels, Queensland Police advise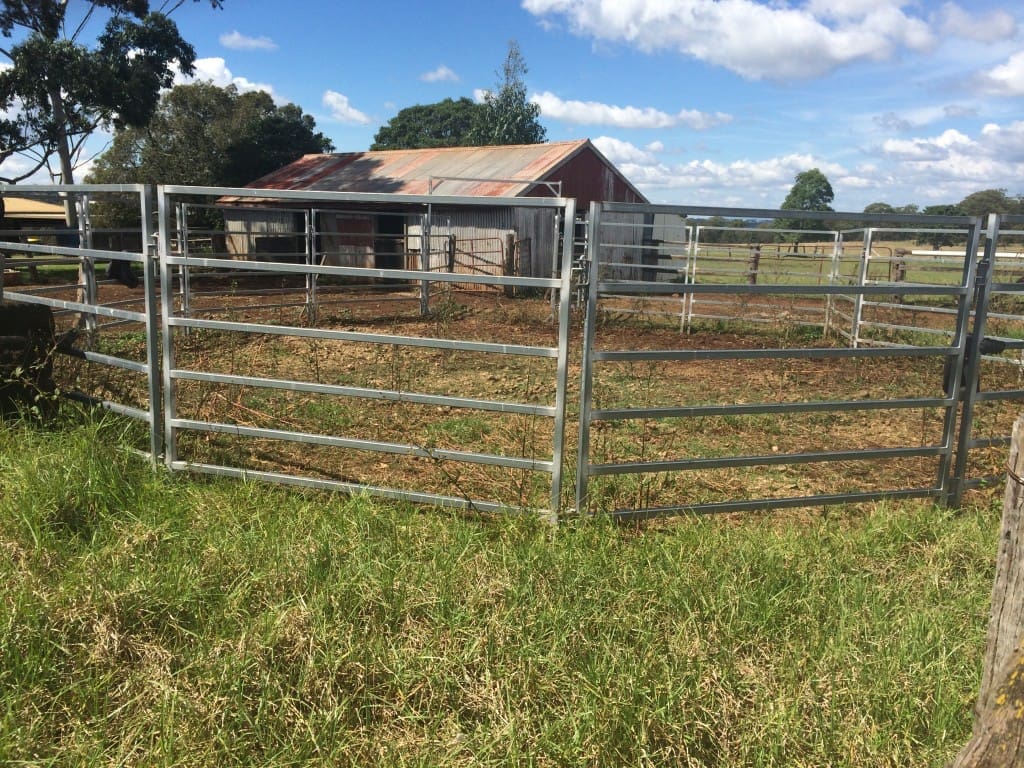 Detectives from Queensland's Stock and Rural Crime Investigation Squad (SARCIS) in Toowoomba are investigating three separate thefts of cattle panels during the month of March in the district north of Chinchilla.The officers say it is possible the crimes are linked and are concerned the thefts will continue. Often cattle panels are not branded or marked by the victims, making it difficult to identify ownership of these items when police come across panels in remote locations. Police are asking people to manage both the security of their panels by ensuring they are interlocked either with bolts and welded nuts or some type of mechanism locking the panels together and ensuring they are branded in some way to identify ownership. This may be as simple as welding the owners' initials on the underneath of the bottom rail. SARCIS detectives are also asking rural landholders to be aware of these panels going missing and the possible uses. If unknown people are seen carting panels through remote locations, registration details and descriptions can be passed onto the local police, SARCIS or Crime Stoppers.
NT Police find Pot in the Pot Roast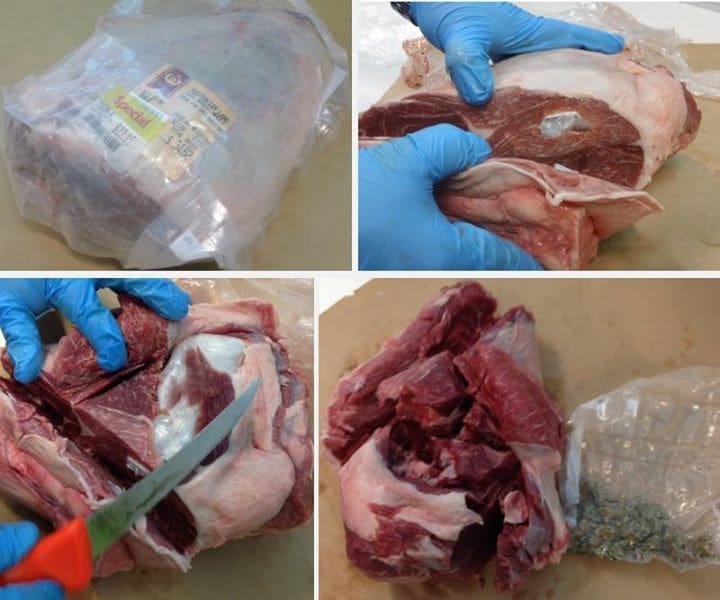 Police from the Northern Territory Police Force's Northern Substance Abuse Intelligence Desk believe someone in a remote location may be have been left feeling a little sheepish when their leg of lamb failed to arrive in the freight. Officers became suspicious while checking a consignment of meat and a quick X-ray revealed seasoning of a completely illegal nature. The lamb was cut open to reveal 20 grams of cannabis concealed in the pot roast. NT Police advise that investigations into th attempted smuggling are ongoing and have warned offenders are warned that they face serious charges when they are caught.
NSW police hunting for stolen trail bikes
The NSW Police Rural Crime Squad's Richmond Local Area Command Rural Crime Investigator is assisting Woodburn Police in relation to the theft of three trail-bikes and a petrol Generator from a property on Bungawalbin-Whiporie Road, Bungawalbin between February and March this year. The trail-bikes are described as a 1999 Yamaha WR400 with faded blue plastics, a 2005 CRF 250R with red alloy extras and a 2008 CRF 250R with gold alloy extras. The Gentech generator has a Honda motor with an attached custom made 24 litre petrol tank which is painted green. Police wish to speak with any person who may be able to assist with any information in relation to the stolen trail-bikes and generator or any persons or vehicles who have been sighted acting suspicious in the Bungawalbin area. If you have any information contact Richmond LAC Rural Crime Unit on (02) 66260573 or 0448885065.
WA producers on alert for Bovine Anaemia
Cattle producers in the Great Southern region of WA are being advised to stay on the lookout for signs of a disease causing anaemia in cattle.Bovine anaemia due to the Theileria orientalis group (BATOG) is transmitted to cattle by bush ticks infected with a blood-borne parasite. Department of Agriculture and Food field veterinary officer Jenny Cotter said the bush tick was thought to be the main carrier, but other native ticks might also spread the disease. Young cattle up to three months old, late-pregnant and recently calved cows are most likely to be affected by BATOG. Dr Cotter said signs of the disease included late-term abortion, general weakness, pale gums, not eating, loss of body condition, separation from the mob, wobbly gait, laboured breathing, yellowing of skin and, in some cases, death. "Although there is no specific treatment, providing good feed, shade and water can help", she said. "Do not walk affected cattle for long distances or through hilly terrain. "The majority of affected animals recover and the herd will eventually develop immunity to the disease." The disease, which was common in parts of eastern Australia, was first diagnosed in Western Australia in 2013. For more information about BATOG, visit the department's website agric.wa.gov.au and search for BATOG or contact David Forshaw (9892 8471) or Jenny Cotter (9892 8421) at the department's Albany office.