RESULTS from an independent report have shown Rockhampton's Beef Australia 2021 event in May generated $94 million in direct and incremental expenditure for the greater Rockhampton region and $59.5 million for Queensland.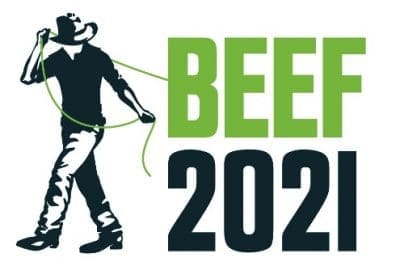 The results cement the event as the largest event both physically and financially delivered in regional Australia for 2021.
Despite the world being in the throes of the COVID epidemic with events and travel being cancelled, the event committee decided it was too big a responsibility to the industry and community not to try and make it work, Beef Australia chairman Bryce Camm said.
"It was a calculated risk to forge ahead with the event, but not only was Beef 2021 staged without any COVID exposure, it was a record event, in terms of attendance, media publicity and now we can report record economic benefit for both the region and state,' Mr Camm said.
Some 115,866 people attended Beef 2021, connecting beef producers, agribusiness, industry experts and international trading partners, while also showcasing the Greater Rockhampton Region.
IER was engaged to undertake the economic and social impact research study for Beef 2021, surveying almost 3000 attendees and exhibitors in the month following the event.
The results of the report not only focused on the economic benefit of the event but offered insights into attendee expectations and feedback valuable to the ongoing success of Beef Australia.
'Now we have wrapped up Beef 2021 and have the results of this research the board will hold a strategic planning workshop in September to focus on recruitment of a new CEO and finalise strategy towards Beef 2024 and beyond,' Mr Camm said.
Key research findings:
Beef 2021 attracted 115,866 attendances (15pc increase from 2018) across the seven days of the event. The research suggested that across the entire audience, the average person visited the event on 2.81 days.
Beef 2021 created a direct & incremental expenditure impact for Greater Rockhampton of $94m. In terms of the Queensland economy, Beef 2021 was responsible for generating more than $59.4m.
Beef 2021 created economic impacts for both the Greater Rockhampton and Queensland economies.
Visitor origins of unique individuals to the event comprised of;
Rockhampton Region (including Livingstone) 26pc; Rest of Queensland 46pc; Interstate 27pc; Overseas 1pc.
88.5pc of attendees rated their satisfaction of Beef 2021 as good – excellent, with over 40pc of attendees reporting that the event exceeded their expectations.
More than 93pc of attendees agreed that Beef 2021 provides a great platform for the promotion of Australian Beef Industry capability and the place where the Beef Industry Meets.
Beef 2024 will be held in Rockhampton from Sunday to Saturday May 5-11, 2024.
Source: Beef 2021