DESPITE facing a range of domestic and global challenges Australia's red meat industry is in good shape, according to the latest "State of the Industry" report released today.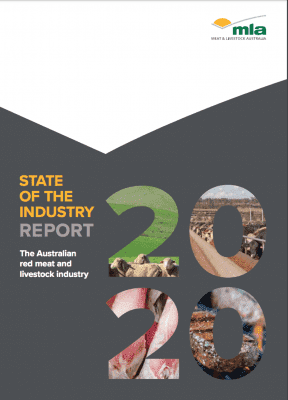 The 2020 report, produced by Meat & Livestock Australia (MLA) and released on behalf of the Red Meat Advisory Council (RMAC) and red meat industry, provides an overview of the industry including updated figures on production, consumption, exports, the economic significance of the industry and key issue snapshots.
MLA Managing Director, Jason Strong, said the report highlights the resilience of Australian red meat producers in the face of both domestic and global challenges.
"Drought intensified across the eastern states with the Bureau of Meteorology officially declaring 2019 as the hottest and driest year on record in Australia," Mr Strong said.
"Cattle and sheep producers were forced to de-stock, driving the national herd and flock to historical lows. The national bushfire crisis further tested the resilience of many producers."
Mr Strong said despite the challenges, Australia's red meat industry was in good shape.
"We were the largest exporter of sheepmeat and the second largest beef exporter after Brazil in 2019, accounting for nearly a quarter of total red meat traded," Mr Strong said.
"In 2018-19, domestic and export sales of red meat totalled $28.5 billion. Red meat exports accounted for $17.2 billion and domestic sales contributed $11.3 billion.
"Red meat and livestock exports increased 16% year-on-year and 43% higher than 2013–14 levels.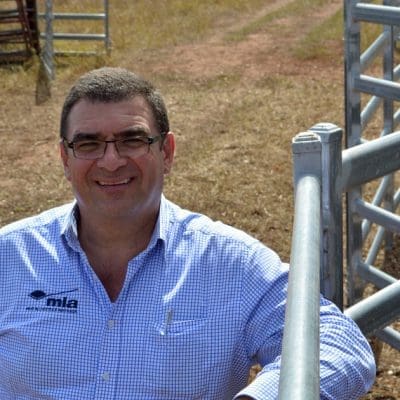 "China's position as a key market for Australian red meat continued to grow, with the outbreak of African Swine Fever driving demand for protein to the market. China's market share of Australian beef exports in 2019 was 27%, followed by Japan with 23% and the United States with 22%."
Mr Strong said Australia remained one of the world's largest consumers of beef and sheepmeat, with per capita consumption sitting well above the global average, while total global consumption of meat has been steadily increasing over the past 20 years.
"In Australia, plant-based protein consumption accounts for 0.3% of fresh meat volume sales, compared to red meat which makes up over a third of total volume of sales," Mr Strong said.
The number of red meat and livestock businesses in Australia has remained relatively stable over the past five years, experiencing a minor decline in 2018-19 of 3% to approximately 77,500 businesses.
"Despite this, industry turnover of red meat and livestock recorded a notable increase over the same period, while industry value add and employment levels in the red meat sector remained stable at a time when the industry was suffering one of the worst droughts on record," Mr Strong said.
Mr Strong said COVID-19 had created heightened uncertainty and volatility in the global marketplace, resulting in a shift in consumer needs and purchasing behaviour throughout 2020.
"An increased number of consumers are seeking products that are deemed trustworthy, healthy and of a high quality," Mr Strong said.
"While the long-term economic impact of COVID-19 will no doubt be severe, Australia's standing as a provider of high quality red meat product, both domestically and globally, has somewhat sheltered the sector from the worst of the economic fallout."
'Cattle carry economy through crisis after crisis'
Australia's beef industry has emerged as one of the nation's top economic contributors despite fires, floods, ongoing drought and now the coronavirus.
Cattle Council CEO, Travis Tobin said MLA's latest State of the Industry Report provided further evidence Australians should be backing beef producers.
"It's been a tough period for many beef producers, and some are far from out of the woods after years of drought and natural disaster," Mr Tobin said.
"Despite these longer-term challenges and more recent COVID-19 restrictions, beef producers are keeping people employed and superior food on the shelves here and overseas.
"The report shows cattle industry employment numbers remained strong, providing important work for more than 77-thousand people.
"The broader red meat sector employs more than 400-thousand people throughout the supply and production chain, including retail, fodder production and rural services.
"The vast majority of those jobs are in the beef industry, and they're found right across the nation, from metropolitan processing plants to stockmen in the most remote parts of the country.
"For some producers this has come at a great cost, through personal sacrifice and additional debt to keep production going.
"Unwavering support of governments and the broader community for our producers who have done it tough with drought, flood and fire has also played a key role.
"We are continuing to produce some of the world's most sustainable and nutritious beef, despite these challenges, while underpinning hundreds of thousands of jobs," Mr Tobin said.
 Sources: MLA and CCA. Read the full report here (PDF).