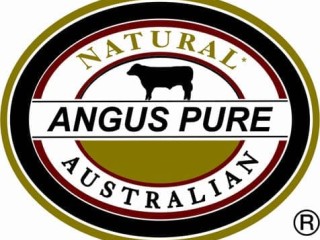 Two containers of beef which set sail from Australia before Christmas signalled a significant breakthrough for South Australian processor and exporter T&R Pastoral.
The shipment marked the United States debut of Angus Pure – the Meat Standards Australia-backed grassfed brand which is produced under the Certified Australian Angus Beef licence by T&R.
For T&R's beef livestock manager Peter Bond, the initial order of branded beef – the equivalent of up to 600 beasts – was a huge relief.
"It's a significant breakthrough for us," Mr Bond said.
"It's taken 12 months of negotiations because the Americans are obviously very protective of their own Angus."
Angus Pure, which commenced in November 2009, will now have exposure in 1200 Safeway stores in the US.
"The brand is one of the most dominant brands domestically, so we're excited to follow its success in the US," Mr Bond said.
As a natural, hormone growth promotant-free, pasture fed product, Angus Pure is in keeping with T&R's pursuit of grassfed beef markets. The majority of cattle sourced for the label come from the renowned cattle districts of South Australia's South East.
Helping to overcome some of the seasonal supply challenges associated with grassfed beef, Angus Pure cattle can be supplementary fed, provided they still have access to pasture. This is vital in allowing T&R to guarantee to its customers the quality and consistency of the brand 12 months a year.
"We took that step (into grassfed beef) a number of years ago because we identified a portion of the market was moving away from grainfed beef," Mr Bond said.
"We've always said Angus Pure is effectively an organic product without having a certificate saying it's organic. It's HGP-free, anti-biotic free and certified Angus, which is important for people to understand.
Mr Bond said an ever increasing number of branded beef labels, some with very similar names, could prove overwhelming for consumers who struggle to distinguish the differences from brand to brand.
"Our Angus Pure is what it says it is. There's a lot of Angus products out there supposedly, but with Angus Pure, it's DNA tested, it's guaranteed," Mr Bond said.
In the three years since it was first introduced to the market, Angus Pure has been recognised as a high-end product, picking up medals at the Royal Queensland Food and Wine Show Branded Beef Awards and the Royal Melbourne Fine Food Awards.
In late 2011, Angus Pure featured on the menu at the G'Day USA Australia Week black tie dinners in New York and Los Angeles.
This acted as the launch vehicle for Angus Pure into the US market via FoodComm International – the US company half-owned by T&R Pastoral. FoodComm is the second largest distributor of Australian grassfed beef into the US markets.
While T&R is known first and foremost for processing in the order of 120,000 sheep and lambs per week across three states, the significance of its 5000-head weekly beef kill continues to grow. And not just the volume of cattle is increasing, with about 80 per cent of T&R's beef products being branded or value-added.
"We like to focus on the high-end market and are always looking for better markets and better ways of doing things," Mr Bond said.
"And while we're an export plant and licensed to export beef around the world, it's good business to balance out export and domestic markets.
Growing demand for organic beef
Mr Bond said sales for Angus Pure were one of a number of markets which were performing well for T&R.
"The European grainfed market really is a growing market for us, along with organic beef," he said.
"There's growing demand for organic cattle, although that isn't necessarily being reflected in the numbers we're putting through the plant and there isn't really a growth in organic cattle coming through from the paddock."
Organic cattle were sourced predominantly from pastoral areas north of Adelaide, stretching to Alice Springs.
"We're also trying to work with a few suppliers closer to Adelaide to give us some security and guarantee us the bare minimum of our organic numbers each week," Mr Bond said.
"We're looking to grow it from that base with the pastoral numbers, which are are generally a bit more subjective to the weather or seasonal conditions."
And bucking the trend for black cattle across so many other markets, demand for organic beef is not breed specific – suiting those stations where red cattle are prevalent.
Helping to underpin the growth in the organic market is quality of beef T&R is able to source.
"Most of the organic that we do will pass MSA grading at Murray Bridge," Mr Bond said.
T&R is working with a handful of mostly pastoral clients who are in the process of investigating or applying for organic accreditation, in what can be a perilous certification system.
"They're all already effectively organic, but there's a 3-year wait to get that accreditation," Mr Bond said.
"Sadly, there seems to be a large number of different organisations that provide accreditation in the organic market.
Mr Bond said a lack of any centralised regulation was causing confusion for producers, processors and others further along the supply chain.
"Premium products for particular markets need to be backed-up. You need to be able to prove your product is what you say it is – there needs to be quality control in the system."
"Ultimately, our brands are too valuable to us and to our suppliers to allow them to be undermined."
Across its brands, the consolidation of T&R's beef processing at Murray Bridge shapes the catchment area supplying most of the cattle the company processes.
"My preferred way of doing things is to try and keep the supply as local as much as possible, so that means we've got a critical mass of cattle coming from the South East and Mid North of SA," Mr Bond said.
"We can source cattle from anywhere in Australia and we've got some very, very good regular clients from the Adelaide-side of Alice Springs who have very good cattle and can deliver them as an MSA or EU product."
"Any further afield than Alice Springs takes the MSA grading out of the equation anyway and you're dealing with more of a manufacturing product."