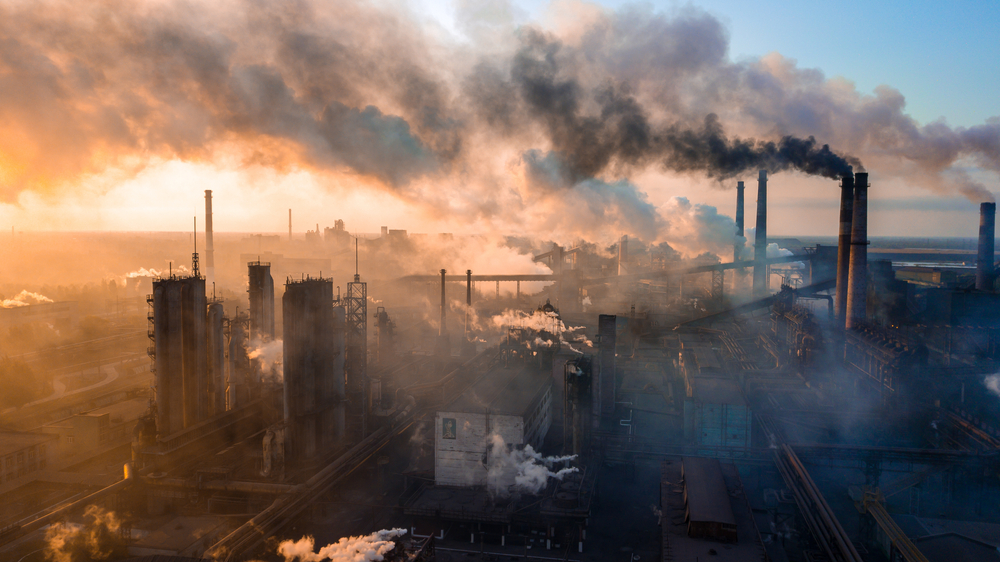 A new whitepaper has been released which seeks to identify the challenges that stand between Australia and netzero2050, and suggests ways the Australian agriculture industry can take a leading role in reaching global targets.
The whitepaper titled "Change at our feet – Australian agriculture's role and responsibility in mitigating climate change" was developed in consultation with ten industry experts including policy makers, producers, scientists and entrepreneurs.
The paper identifies several key challenges that must be overcome if Australian agriculture is to be a champion of change.
Industry experts agreed that one of the biggest challenges facing our nation's success in reaching net–zero, is that the Australian Government's Long Term Emissions Reduction Plan relies too heavily on voluntary participation.
According to the report, we can't simply rely on market forces to bring about meaningful change.
Strong leadership which develops impactful policy that promotes innovation and facilitates adoption at the farm–level is a critical success factor.
Another issue presented is that Australia might be jeopardising its trading position by playing a passive role when it comes to developing international frameworks for carbon offsetting.
Phil Mulvey, CEO, Carbon Count, was a key contributor to the report. He said Australia should double down on its leadership credentials in the carbon framework industry.
"Perhaps more by accident than by intent, Australia has become a global leader in developing carbon offset programs, But there is a significant threat in us not actively pushing to assume a global leadership role in shaping the frameworks of the future," he said.
"If Australia continues to play a passive role in the global conversation, it is increasingly likely that other countries will develop and dictate carbon emissions compliance terms instead.
"Such external frameworks might not be suitable for the unique requirements of our landscapes and agricultural industry.
"We would have to accept what is provided."
But meaningful change doesn't happen in the boardroom, it happens on the land. The whitepaper examines the issues that must be overcome at the farm–level.
The report highlights the crucial role of soil and promoting soil health in regulating Earth's climate, feeding a booming global population and creating actual climatic improvements rather than just positive trends on paper.
Primary producers are highlighted as the caretakers of our nation's biggest weapon against climate change; our soils. The report thus stresses the importance of supporting the agricultural sector through sound policy making, providing education into building soil health and funding the necessary research to move us in the right direction into restoring soil security.
According to Chris Russell, one of Australia's leading agricultural scientists, research funds must be allocated in the right places.
"I'm concerned that even if we hit our targets in terms of emissions, we still won't see an effect in terms of climate, especially agriculture in Australia, because we're not addressing things like transpiration, carbon in soil, all the things that change the small water cycle," he said.
"We need to spread our research dollars to give ourselves more options than perhaps quixotically think we're going to change the climate by changing emissions."
The whitepaper calls for appropriate policy support to enable and encourage timely uptake of emission mitigation practices and participation of the entire agricultural sector. "Clear financial frameworks which enable and encourage participation in sustainable farming practices must be implemented".
Ultimately, practice change must be considered in the commercial reality that farm businesses exist in. Farms are commercial enterprises; climate positive activities must be commercially viable and easy to set–up and maintain.
The report concludes that Australia can still become a leader in climate change mitigation if we create systems that are scalable and measurable, with as few barriers as possible that provide well–structured support and attractive incentives to encourage large–scale and timely adoption. We need the policy, the social, economic and environmental drivers that empower every farmer to create carbon sequestration and emissions systems relevant to their farm.
"The result of our efforts will be improved landscape health, a prosperous agricultural community and ecosystem diversity, which will benefit us all," the report said.
As the basis for the report, ten stakeholders from various sectors of the agricultural industry joined the roundtable discussion "Change At Our Feet" to explore agriculture's role in achieving The Australian Way to net zero. Beef industry stakeholders included former Cattle Council of Australia president Tony Hegarty and MLA Program Manager Sustainability and Innovation, Doug McNicholl. Others included Katie McRobert and Richard Heath from the Australian Farm Institute, Chris Russell Chair of the Ethics Committee with the Australian Institute of Agriculture, Founder and Managing Director of the Carbon Count, Phil Mulvey, Natalie Williams Managing Director, Natural Capital Co, and several advisors and consultants.
To download the full white paper head to: https://www.carboncount.com/pages/download-latest-whitepaper
Source: AFI