The Australian Government says it stands at the ready to assist Indonesia following the confirmed detection of lumpy skin disease there.
Minister for Agriculture and Northern Australia David Littleproud issued a media release this morning stating that Indonesia has notified the World Organisation for Animal Health (OIE) of detection of lumpy skin disease in cattle across 31 villages in Riau Province.
News of the outbreak was  first reported by Beef Central yesterday.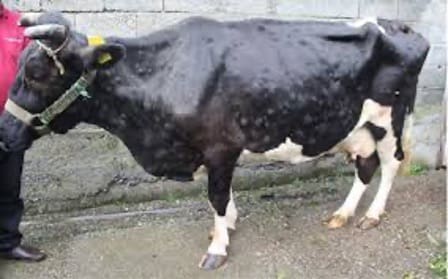 Lumpy skin disease has serious animal welfare, production and trade implications. Dr Ross Ainsworth said in his opinion, the disease represents "the most serious threat to the Australian cattle industry" that he has seen since leaving veterinary school in 1975.
Mr Littleproud said Australia stood ready to assist Indonesia and our other near neighbours to respond to this outbreak and my department is actively engaging with senior officials there.
"My department will examine all available options to contain the spread of this disease in Indonesia and across the region.
"Australian development programs in Indonesia are already providing technical support.
"I know our biosecurity system is ready to meet the increased threat level this detection presents and continues to protect our agriculture export industries.
"We have reviewed existing onshore biosecurity measures relating to risk pathways and surveillance.
"And our Northern Australia Quarantine Strategy, working with state and territory governments, continues to undertake targeted surveillance activities across our north."
Lumpy skin disease facts
The disease has never been recorded in Australia but is spreading rapidly internationally.
It results in emaciation, decreased milk production, damaged hides and leads to reproductive losses.
It would also have serious trade impacts across the live animal trade, and for exporters of dairy products, genetic materials, hides and some meat products.
In 2019 lumpy skin disease was reported for the first time in Bangladesh, China and India. In 2020 there were reports of it in Taiwan, Nepal, Vietnam, Bhutan, Hong Kong and Myanmar. In 2021, outbreaks occurred in Sri Lanka, Thailand and Malaysia.
It is established in Africa, the Middle East, South-East Europe, Kazakhstan and Russia.
The Department of Agriculture, Water and the Environment continues to assess the evolving lumpy skin disease situation; engage within the region; and undertake preparedness activities
Lumpy skin disease is primarily spread by biting flies, mosquitoes and possibly ticks.
In addition to these insects, the movement of infected animals or contaminated products and equipment, can result in the disease spreading into new areas.
Once present it can be challenging and costly to control or eradicate.
Australia's Chief Veterinary Officer, Dr Mark Schipp, said the department has been working with Australia's cattle industry, associated industries, state and territory agriculture departments, and farming groups to raise awareness of this biosecurity threat.
"This is a very serious disease of cattle and buffalo, causing painful skin lesions, fever, watery eyes, loss of appetite, sluggishness and in some cases death," Dr Schipp said.
"The department is alert to this threat and is already working to mitigate the risks and potential impacts of this disease outbreak in our region.
"It is critical that cattle producers are aware of what lumpy skin disease looks like, and report any signs of the disease observed in their cattle immediately to the Emergency Animal Disease Watch Hotline on 1800 675 888.
"All livestock owners should have stringent biosecurity measures in place on their property, including accurate records of livestock movement.
"We are also asking people up in the Top End who may be around cattle or water buffalo, to be particularly vigilant and to report the disease if they see suspicious signs in these animals."
Source: Department of Agriculture. For more information on lumpy skin disease visit: www.awe.gov.au/lumpyskin