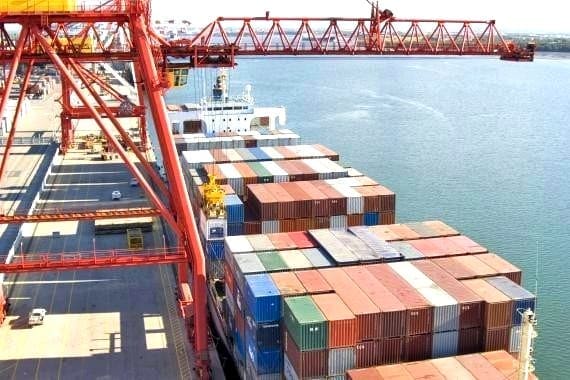 AUSTRALIAN beef exports to China from today will carry much tighter controls to ensure all product is HGP-free, in accordance with long-standing Chinese requirements.
This week's developments were foreshadowed in this exclusive article on Beef Central a week ago (click here to view).
The move in no way reflects a change of policy over HGP out of China, as suggested in some other media channels this morning (since removed and amended in digital format, but not in print).
China's HGP policy remains unchanged: the current action was implemented by the Australian Department of Agriculture, in response to recent dialogue with Chinese food safety authorities, who sought greater level of assurance over HGP-freedom in Australian beef exports, in order to demonstrate compliance with China's long-standing HGP residue requirements.
The Chinese scrutiny has been widely interpreted as stemming from Russia's recent actions over Australian beef. Following the Russian suspension of some Australian exports in January after trenbolone detections were made, several customer countries including China commenced dialogue with Australia seeking a greater level of assurance over the prospect of HGP residues in Australian beef.
A market access advice issued by the Department of Agriculture yesterday (click here to view full document) reinforces the message to Australia's China-listed beef export establishments of China's requirements regarding HGPs and the residues of such in beef exported to the market.
China appears on a growing list of Australia's international markets which do not accept HGP-treated beef. Some of the current markets in that category include the European Union, Russia and now China. Dialogue continues over whether Indonesia may join that non-HGP list. In combination, those markets (not including Indonesia) last calendar year took close to 250,000 tonnes of Australian beef.
In DAFF's market access advice issued yesterday, it advises exporters to review documentation relating to consignments in transit against China's standards for HGPs.
China's long-standing policy classifies synthetic HGPs (including trenbolone acetate and zeranol) as 'veterinary drugs prohibited for use and that must not be detected in animal derived food,' while classifying natural HGPs (estradiol, progesterone and testosterone) as 'veterinary drugs allowed for therapeutic use, but must not be detected in animal-derived food.'
As described in detail in last week's article on Beef Central, Australia's National Residue Survey has provided the basis for certification for China's residue requirements, including HGPs.
Yesterday's advice said the Department had been advised by Chinese authorities that port-of-entry testing would be conducted for HGP residues in Australian beef consignments. Any detection of a synthetic hormone, or a detection of a naturally-occurring hormone at levels higher than the normal physiological levels found in an animal. will result in rejection of the consignment and possible de-listing of the Australian plant.
"Australia takes the need to underpin and verify compliance with our trading partners requirements very seriously, and refers all export establishments to this notice," the statement said.
Future beef exports to China
From today, May 8, Australian beef destined for China must be sourced from animals that have not been treated with HGPs, or contain residues outside normal physiological levels, the advice says.
Processors must source cattle that are determined to meet China's requirements as declared on the National Vendor Declaration.
Answering 'no' to Question 1 of the NVD (i.e. that HGPs have not been used) means that products derived from these animals can be exported to all markets. The verification requirement is to observe and palpate ears.
Processors can alternatively source cattle for China by having the vendor sign a declaration (distinctly separate to the NVD) that the animals have not been treated with prohibited substances. Verification will be delivered through testing meat or livers from one carcase in each consignment or lot of cattle (as identified by a single NVD) for the presence of HGP residues of the prohibited veterinary substances.
Any detection of a prohibited substance (e.g. Trenbolone, Zeranol) will result in an investigation by the Department.
The sourcing program chosen by the establishment will need to be included within the processors Approved Arrangement.
Monthly Verification Testing
Regardless of the sourcing program, once per month a carcase that has been determined eligible for China must be tested for the presence of HGP residues, both synthetic and natural. Any detection of a synthetic HGP (Trenbolone, Zeranol) or any detection of a naturally-occurring HGP above the physiological normal level for that natural hormone will result in an investigation by the department.
Testing is to be conducted at the exporter's expense through the NRS.
The Australian Meat Industry Council has worked close with the Department in the preparation of yesterday's Market Access Advice.
Development produces immediate adjustment in some processor grids
In a significant move, apparently in response to the Chinese market development this week, major Australian export processor Teys Australia has adjusted its direct-consignment price grids to create greater distinction between HGP-treated and non-treated cattle. Both segments moved downwards on Monday, in response to current heavy cattle supply. But while HGP-free descriptions declined 5c/kg on Teys' grids, HGP-treated cattle came back 10c/kg. The company indicated that the pricing distinction between the two segments might widen further over time, depending on how the meat market responds.
Other large multi-state processors have not yet made similar moves. Nippon Meats Australia said the only reason it had not was that it wanted to monitor meat price signals into China and competitor markets first. JBS had not adjusted grids for HGP presence as of this morning, but chose not to provide a comment when approached by Beef Central.
One large export processor said pricing could fall one of two ways (or possibly a little of both) as a result of the China market development: pricing into China might adjust upwards a little to reflect the non-HGP status, or pricing onto other markets accepting HGP beef might decline a little in price, as the 'competition' from China in that segment is removed.
China has become a strong competitor for certain lower-value cuts out of Australia, such as briskets and knuckles. As discussed earlier on Beef Central, the pricing on such items has moved upwards, relatively to many grilling cuts, and the influence of China on that has been significant, meat traders say.
Higher value for harder-to-shift cuts like briskets and offals add to the overall 'natural fall' value an exporter can get out of each carcase.
Already some exporters are suggesting that the moves in China could have an impact on other export markets, particularly in Australia's 7500 tonne EU Hilton High Quality grassfed quota. A view is emerging that China, taking a much wider range of cuts, could potentially 'rob' Australia's ability to supply the EU grassfed (non HGP) market, which often takes four cuts or less.
Global 'mega-trend'
Teys Australia spokesman, Tom Maguire, said this week's development in China was part of what his company saw as an emerging 'global mega-trend' in consumer attitudes towards food products.
"Australia sells beef into high-value markets. We have to, because we are a high-cost producer on a global scale. We know one of the mega-trends around the world is consumers looking for food products that are sustainable, healthy and additive-free. This move is part of that process, and it is happening as much in Australia as in other parts of the world."
"What the industry now needs to do is have a proper discussion about this mega-trend and respond appropriately to it, rather than delivering a knee-jerk reaction to a particular question."
"It's not going to go away, and we need to have an open debate on the topic of how the Australian beef industry is going to meet that trend," Mr Maguire said.
He stressed that any suggestion out of this week's development regarding China market access that China had in some way changed its policy on HGP use was 'just wrong.'