THE Australian dollar surged to a ten-month high yesterday, climbing above US77.4c for a period in trading, before consolidating around US77.17c on Friday morning.
The new high extends a strong US5c rise seen since the beginning of the year. The A$ has soared against most major currencies, leading some analysts to suspect investors are stocking-up on the currency to gain exposure to forecast strong growth in Asia.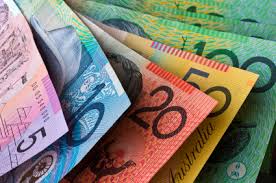 Not since a short period around the end of April last year has the currency been this high against the US$, creating additional headwinds for beef exports, particularly in markets where Australia competes with US product.
Financial commentators said part of the reason for the latest surge is a slump in the US$ value, after the US treasury secretary made it clear that any structural reforms by the Trump administration would take time to boost the US economy.
Earlier last week, Deutsche Bank suggested the A$ could soon push beyond US80c  – a level it hasn't traded at since May 2015, off the back of Australia's resurgent exports.
Currency – beef's friend and foe?
In commentary about currency movements on Thursday, Meat & Livestock Australia said a range of factors contributed to Australia's competitiveness on the global marketplace – such as the cost of cattle, market access or competitor pricing – however movements in the A$ could be a red meat exporter's 'friend or foe.'
Given Australia exports about 70pc of beef production around the world, currency movements can have a significant impact on farm gate prices, MLA said.
While the A$ had crept higher this year it remained markedly below where it tracked during the mining boom years of 2011 and 2012.
"While Australian cattle prices have broken records over the past year, the A$ has played a somewhat mitigating role in this cost being passed on to the global consumer," MLA said.
In US$ terms, so far in February, saleyard heavy steers had averaged US426c/kg (carcase weight) across Australia. If the A$ was still at US109c, as was the case in April 2011, the same indicator would have averaged US601c/kg.
Such currency movements were, in-part, sheltering the growing competition of US supplies entering Japan and South Korea, MLA said.
"Short-term currency movements of late have not been favourable"
"On the flip side, an A$ tracking above parity put a ceiling on cattle prices during the last herd rebuild period (2011-2012). Nevertheless, short-term currency movements of late have not been favourable."
"US imported lean grinding beef prices have improved so far in 2017, on the back of reduced slaughter in Australia and New Zealand and tight spot supplies on the US market.
"As of last week, the weekly imported 90CL beef indicator supplied by Steiner Consulting Group averaged US206c/lb CIF, up 14pc in local currency terms from where it opened in January but up just 8pc when converted to A$," MLA said.
While the A$ has increased about US5c, or 6pc against the greenback since the start of the year, so have the currencies of other major beef (or buffalo meat) exporters," MLA said.
The Brazilian Real has increased 5pc, while the Indian Rupee (relevant to buffalo meat exports to Indonesia) has gained 1pc. However, both those global suppliers work off a much cheaper production cost base and shifts in market access (China and Saudi Arabia in the case of Brazil, and Indonesia in the case of Indian buffalo) are having a much more significant impact than currency movements, it said.
Looking ahead, two of the major banks have the A$ forecast to finish 2017 lower than the current rate. Current bank forecasts range from US70c to US74US for December 2017.
Any downward movement would be welcome news by exporters, but the A$ resisted most forecasts to move lower throughout 2016.
Given the global political landscape has shifted significantly over the past year, there is potential for greater volatility in currency markets throughout 2017, and swings could be large and in either direction.
Volatility in currency movements is almost as bad as a sustained high currency, beef exporters frequently tell Beef Central.