BUOYED by general weakening in the US currency and continued strong  mineral and energy commodity prices, the Australian dollar has started the year on a bullish note.
After finishing 2020 at around US76.2c, the A$ has surged, hitting almost 78.2c last Wednesday, reaching a 33-month high.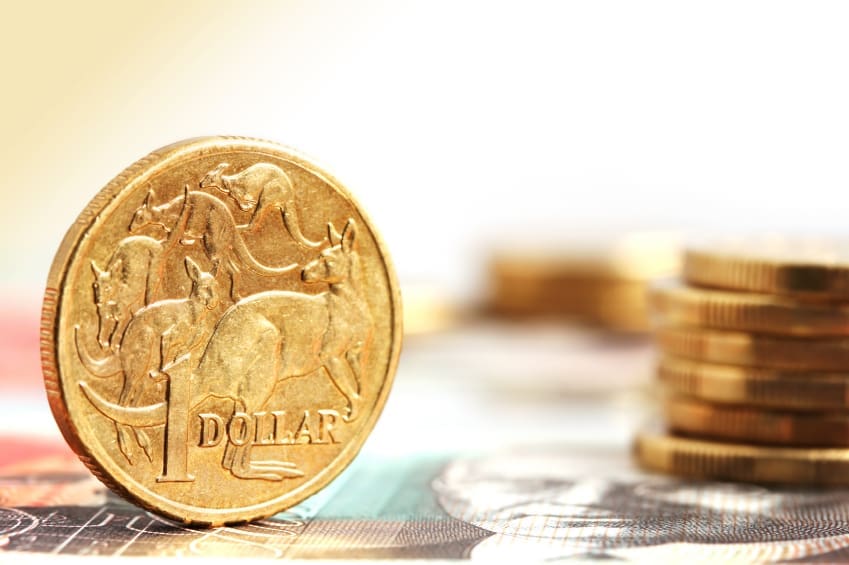 The currency has since settled a little, trading around US76.9c this morning, but remains well above rates seen last year, when it averaged US69c and traded between 57.2c and US76c throughout the annual cycle.
An elevated A$ creates additional headwinds for beef and sheepmeat exporters, making Australian product relatively more expensive in international markets, with most Australian red meat traded in US dollars. Just a US1c rise in Australian currency is said to add about $60 million to the cost of Australian annual beef exports.
After diving 22 percent as COVID hit back in March 2020, the Australian dollar has jumped 42pc amid surging iron ore prices and massive US dollar liquidity from the Federal Reserve.
The A$ rose 11pc in the second half of 2020, and 7.3pc in the fourth quarter.
COVID relapses impact on economy
National Australia Bank this morning issued a discussion paper on the economic impacts on the Australian economy from recent COVID relapses in NSW and Queensland.
Encouragingly, relatively swift and targeted shutdowns seemed to be bringing these outbreaks quickly under control, with zero new infections outside of NSW yesterday, and only three infections in NSW (all close contacts of a known infected person).
The outbreaks will have a small aggregate cost to economic growth, NAB suggests, reducing activity late in the fourth quarter of 2020 and the first quarter this year – both directly due to lockdowns and indirectly due to additional border re-closures.
"In the scheme of global COVID outbreaks and impacts on overall economic activity, the impacts are again relatively small, though this is not to diminish the impact on certain industries, with tourism, hospitality and food service again bearing a significant part of the impact," NAB said.
With infection numbers seemingly coming relatively swiftly under control, and vaccines now expected to be rolled out from the end of February, the medium-term economic outlook remained brighter and it was to be hoped that interstate borders can soon re-open, returning Australia to the upside growth path it was on before Christmas, the bank said.
Latest COVID-19 outbreaks seem under control
2020 ended on a near-term worrying note for Australia, NAB said.
Just as excellent virus control was allowing widespread and earlier-than-expected interstate border reopening and the wind-back of more social distancing restrictions, a renewed outbreak on the northern beaches of Sydney saw the reintroduction of a targeted lockdown in an area housing around 1pc of Australia's population.
Associated reimposed border restrictions also impacted tourism and travel flows from Greater Sydney.
Over the Christmas/new year break there were further developments. More interstate borders were closed as a further cluster developed in western Sydney and a few travellers to the northern beaches tested positive on return to Victoria. And early in the New Year, a cleaner in a quarantine hotel in Brisbane tested positive for the more infectious UK-variant after having spent five days circulating in the community before testing positive. This saw further interstate border closures and a targeted three-day lockdown of large parts of Brisbane affecting an estimated 10pc of Australia's population.
In each case the outbreaks were due to the virus leaking out of the hotel quarantine system.
"As both of the more infectious UK and South African variants have now been detected in hotel quarantine, the Government has moved to tighten restrictions on international arrivals now requiring them to test negative to the virus before travelling (and still requiring two weeks of quarantine on arrival)," NAB said.
"Very pleasingly, the recent outbreak in Sydney – and small further spread to Melbourne – together with the Brisbane outbreak, seem to be under control. After recording local transmission cases in Sydney in the high teens on a number of days two weeks ago, yesterday only three new cases of local transmission occurred, all close contacts of known infected persons in the Berala (western Sydney) cluster."
"And in Brisbane, so far there have been three successive days of zero infections, allowing the QLD government to lift the Greater Brisbane lockdown and has seen a number of states remove their hotspot declaration for Brisbane."
"The bottom line is that while the recent outbreaks were a most unwelcome Christmas present, thankfully, they seem to be coming quickly under control. This, plus the looming beginning of the rollout of vaccines largely mean the economic outlook for 2021 remains considerably brighter. The Government expects vaccines to initially be delivered at the rate of 80,000 per day, meaning the entire population could be inoculated by the end of October," NAB said.
Markets seemed to be largely looking through the recent Australian scare, which remained tiny compared to the terrible numbers still being experienced in many other parts of the world, the lender said.