THE Australian dollar has sunk to a 20-month low against the US dollar this week, on the back of renewed international trade tensions between the US and other markets, including China and Turkey.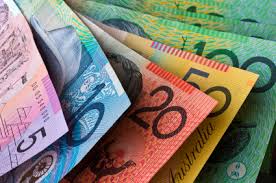 The A$ has lost about two percent of its value against the US currency in the past week, sinking to as low as US72.05c during trading yesterday, before recovering a little to around US72.3c. The last time the Aussie closed below US72c was in January 2016.
Some analysts are predicting the dollar to sink below US70c soon.
A lower currency value in US$ terms assists Australian beef exports, making them more competitive in international markets against other suppliers like the US and Brazil. Much of the global beef trade is conducted in US$.
Softer commodity prices, and low wage growth and inflation figures released earlier this week have also contributed to the currency trend, analysts said.
The A$ had been one of the worst affected of the major currencies over the past week, NAB chief foreign exchange strategist Ray Attrill said.
The A$ was still worth almost US74c at the end of July, falling steadily since then. It soared above US81c briefly back in January this year.
President Trump is due to make decisions about extending tariffs on Chinese imported products next month, which could further pressure currencies, analysts said yesterday.