THE Australian dollar has continued its sharp decline over the past week, falling to as low as US73.5c during trading yesterday, before closing at US74.05c.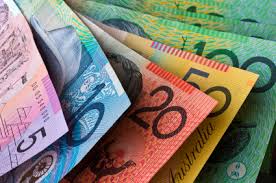 It represents a decline of around US2c over the past eight days, adding significantly to the attraction of Australian beef exports in an increasingly competitive global beef market.
The dollar has progressed downwards fairly consistently since late January, when it sat for a period above US80c – a decline of 7.5 percent in value since then. Yesterday's price was its lowest level since June 2017.
The Aussie dollar has also slumped against the Japanese yen and the Euro.
Analysts suggested US monetary policy was the main factor behind the slump, along with trade tensions between the US and China, and soft jobs data in Australia.
The strong US$ has allowed US beef importers to pay steady money overseas, while covering lower bids in US$ terms, imported beef market analysts said."The strong US$ has contributed in part to the recent decline in imported grinding beef values values, as traders are able to cover lower bids in US$ terms, and yet pay flat money when converted to A$," one source said.
On June 5, the Reserve Bank of Australia decided to keep interest rates on hold at a record low of 1.5 percent. In contrast, the US Federal Reserve lifted interest rates this week, delivering the second rise this year. It has also forecast a further four increases in 2018, as US unemployment falls and its inflation targets are being overtaken faster than it had previously projected.
Westpac analysts said the tension over US/Chinese trade looked to have hit commodity currencies.
"The trade spat between US and China appeared to hurt commodities and commodity currencies, with China threatening retaliatory tariffs on Friday," Westpac said in a morning note yesterday.
Analysts said there were no obviously local event risks for the A$, leaving the currency vulnerable to trade-based tensions, along with continuing reactions to the US and European central banks' recent decision on interest rates.
Some analysts are predicting the A$ to stabilise around US74c by the end of the financial year.