THE Australian dollar hit a three-year low overnight, dropping below US70c for the first time since 2016.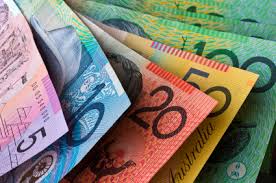 Weak Chinese economic data, rising trade tensions between China and the US, and a stronger US dollar sent the local currency as low as US69.8c during overnight trading. The dollar has since recovered a little, trading at US69.95c this morning.
It means the A$ has fallen about 11.4 percent against the US currency compared with this time last year.
This time last month, the A$ was still worth around US73.8c. A year ago it was trading above US78c, with a 2018 peak above US81c in late January.
Lower currency value is advantageous to Australian red meat exporters, making Australian beef and lamb more competitive against US product in international markets, mostly traded in US dollars.
The Australian currency has also faltered against Asian currencies tumbling to an intra-day low of 104.96 Japanese Yen this morning, its lowest point since March last year. The A$ has fallen 15.4pc against the Yen in the past year.
Analysts attributed the sharp drop in currency value to Chinese manufacturing data that came in weaker than expected. Data released on Wednesday showed that China's manufacturing sector contracted for the first time in more than 18 months, partly impacted by the trade dispute with the US. Economic growth in the September quarter was the lowest in 25 years.
If the US lifts interest rates several times this year as predicted, more pressure could be put on the A$ as investors move their money to the US to get better returns, an analyst said. The Reserve Bank of Australia has held rates at a record low level of 1.5pc since August 2016.
China's Shanghai Exchange was the worst-performing major stock market in the world last year, trading about 27pc lower than at this time last year, and was another reason offered by analysts why the A$ has fallen below US70c.
Explaining a significant profit forecast downgrade issued this week, Apple chief executive Tim Cook said the tech giant had expected some challenges in key emerging markets in the later stages of 2018, but had not foreseen the magnitude of the economic deceleration, particularly in Greater China.
There is also an element of US$ strengthening at play, analysts said. Slower growth in China not only impacts its own economy, but that of the wider region and beyond, because of the linkages and interdependencies within the global economy. Data out of Europe overnight showed that it, too, is faltering.
Even before this week's developments, there was increasing evidence that China's economic growth rate was steadily declining, partly because of a policy decision by its authorities to try to deleverage an over-leveraged economy but, more recently, because of the trade conflict with the US.
A Chinese private sector survey revealed factory activity contracted for the first time in 19 months — with the Caixin Manufacturing Purchasing Managers' Index for December dipping to 49.7 points.
Analysts say these factors are pointing to a slowdown in global economic growth.
National Australia Bank analyst Ray Attrill said the low levels of the A$ were unlikely to be sustained, and he looked towards a US-China trade deal as a catalyst for recovery.
"Our guess is that we will recover from these levels, but I still think we need the US and China to strike some sort of trade deal as a minimum prerequisite for an improvement in global risk sentiment," he said.