The Aussie dollar continues to soften, reaching its lowest level since September 2010 this morning.
The currency was trading at or near US91.4c this morning, its lowest level since continuing its losses after a fall from US92.20 to US91.6c after yesterday's Reserve Bank of Australia decision to keep the cash interest rate unchanged.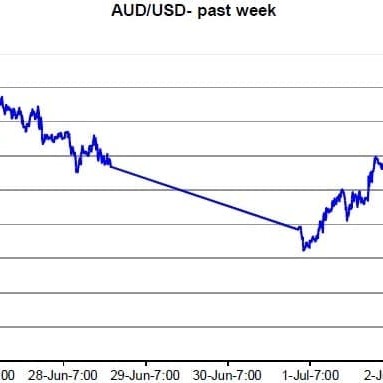 The RBA said yesterday that despite the 10 percent fall in the value of the A$ in the past three months, it remained at a 'high level', in the board's opinion, and it is hoping to see further depreciation.
"Regular cuts in interest rates have not managed to boost business confidence and activity, so the RBA is looking for a lower currency to boost the outlook for the economy," NAB analyst Spiros Papadopoulos said.
On the cash rate outlook, NAB still sees the economy's under-performance as underwriting another easing, which it expects to see later this year – unless incoming data, including the second quarter CPI, is soft.
The Euro versus US$ and British Pound versus US$ comparisons also drifted lower against the backdrop of broad US$ strength, to sit at 1.2970 and 1.5150 respectively this morning.
Coming finance/economic data to be released today include Australian retail sales for May, which NAB expects to show a 0.3pc rise – continuing the run of better retail data in early 2013 after the very poor negative outcomes in Q4 2012.
Nevertheless, overall growth remains modest and is running at only just above 3pc, year on year, the bank says. For the A$ a small positive outcome is unlikely to be sufficient to shift the current negative mood.
Also out today are May trade figures and NAB expects a deficit of $700m after the small $28m surplus in April.