AFTER a short but sharp rally following Scott Morrison's federal election win on Saturday, the Australia dollar is again heading towards three-year lows against the US dollar.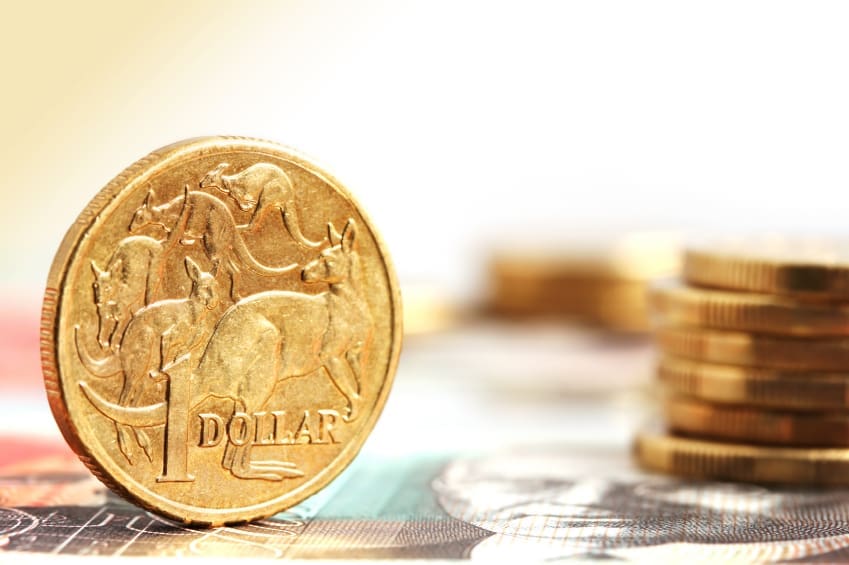 The Prime Minister's surprise election win on Saturday has proven to be a huge relief for investors who began furiously pouring money back into Australian stocks and currency.
The A$ rose about three quarters of a cent on Monday, due to the 'Sco Mo effect', which also saw the Australian stock market surge. Shares gaining $33 billion in value on Monday to hit an 11-year high. It marked the largest post-election gain for the stockmarket since Kevin Rudd was elected in 2007 and the second-largest since Bob Hawke came to power in 1983, market analysts said.
Mr Morrison's win also saw the A$ lift to US69.18c on Monday afternoon, but the currency has continued its recent downwards trajectory since.
By late trading this afternoon, the A$ was back at 68.7c, close to its lowest point since January, 2016. This time last month the A$ was still tracking above US71.5c
Deterioration in trade talks between the US and China late last week has taken its toll, as did a strong US dollar and unsteady Australian labour market data released late last week.
The rise in unemployment rates issued on Thursday compounded recent softness across wage prices and inflation data, amplifying calls for the RBA to cut interest rates in a bid to stimulate lacklustre domestic economic performance, economists said.
Heightened US-China trade tension and growing concerns the global economy is failing to fire have weighed further on the domestic currency. Support for the A$ is being further eroded by softness in the Chinese economy, its largest trading partner.
A lower currency value works in Australian red meat exporters' favour, making our exports more competitive in an increasingly congested international beef market.
Earlier this month the Reserve Bank said an easing in interest rates might be needed if the labour market did not stay strong. Since then, data has showed the unemployment rate rising to 5.2 percent in April, even as hiring beat forecasts.
"We now expect that after last week's soft readings on the labour market the RBA will cut rates in June," said David de Garis, director of economics, markets at NAB.
NAB said it expected another follow-up rate cut in August.
Longer term, some analysts have the A$ falling to US65c amid concerns over global growth and downward correction in the local equity market.