THE Australian dollar broke through the US80c barrier today for the first time since early September, adding headwinds for Australian beef exporters in what is shaping up to be a highly competitive international beef market in 2018.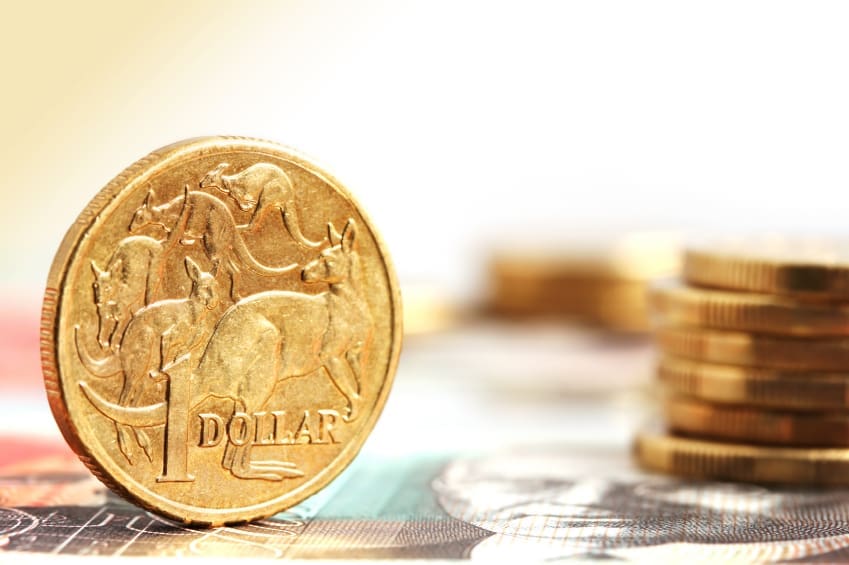 The A$ opened at US80.09c this morning, trading as high as 80.22c at one point. That's up more than US3c or almost four percent on its value not long before Christmas.
The rise, which was not widely anticipated in financial circles, has been put down to weakness in the US currency, combined with much better than expected employment figures in Australia, released yesterday.
"A weaker US$, a stronger global economy, higher commodity prices, and an improving Australian economy remain the current catalysts," Commonwealth Bank currency strategist Richard Grace said.
The unexpected rise in currency value works against Australian beef exporters, making our exports less attractive to international customers – in a year when global beef trade competition looks like being intense. The United States, Brazil, Argentina and India are all forecasting substantial increases in export beef trade during 2018.
Australian Meat Industry Council chief executive Patrick Hutchinson said the recent currency rise had come as somewhat of a surprise, after trading roughly between US74-78c for much of the past 12 to 18 months.
"Additionally, the currency has not been particularly volatile, which can also impact on exporter confidence," he said.
Because of the 'paper-thin' margins that beef export processors operated under, currency fluctuation could have a big impact on processor business performance, he said.
Mr Hutchinson said Australian export beef found itself in a position this year where a rising currency was happening at the same time as international export competitors in both North and South America were building export capability.
Across a yearly cycle, a US1c shift in currency value is often quoted as being worth up to A$100 million to the Australian beef industry.
During the earlier cycle where the A$ was well above parity with the US$, export competition was nowhere near as intense as it was shaping up to be this year.
"High livestock prices, coupled with high energy prices, a difficult labour market and a highly competitive international beef market is going to present challenges in 2018," Mr Hutchinson said.
"Government can play a greater role in areas like trade access, and technical barriers to trade to help manage this."
The A$ has also now edged up into the area which in the recent past has prompted the Reserve Bank of Australia to issue public concerns about the effects of excessive currency strength on its inflation-targeting mandate.
The US$ fell yesterday as currency traders piled into the Euro, Yen, Sterling and other major currencies amid concerns over a possible US government shutdown as lawmakers struggle to cobble together a federal budget deal.
Also fuelling the Australian currency surge is yesterday's Australian labour market report, highlighting a "phenomenal year" for the Australian jobs growth. Figures released by the Australian Bureau of Statistics showed 2017 was the first full year in which employment rose every month since the bureau began releasing monthly data in 1978.
Australia's labour market created jobs at twice the pace of population growth in 2017, which has implications for the Reserve Bank of Australia and interest rates, analyst said.
Australia's economy created 34,700 new jobs during December, which was far ahead of the economist consensus for just 13,200 new jobs. This has a strong bearing on the A$ because of the implications that commodity demand, consumer spending and jobs growth have for the economy and therefore, inflation and interest rates.
The Reserve Bank of Australia has held the official cash rate at a record low of 1.5pc since August 2016. It has been content to hold rates where they are due to below-target inflation, weak wage growth and concerns that rising interest rates might tip some highly indebted Aussie households over the edge.