Category B disaster financial assistance activated for primary producers
Producers in six Local Government Areas can apply for concessional loans of up to $250,000
Loans of up to $100,000 for working capital to continue doing business, and freight subsidies of up to $5,000 are also available.
ADDITIONAL financial recovery assistance is available for primary producers impacted by monsoonal rain and flooding in northern and central Queensland.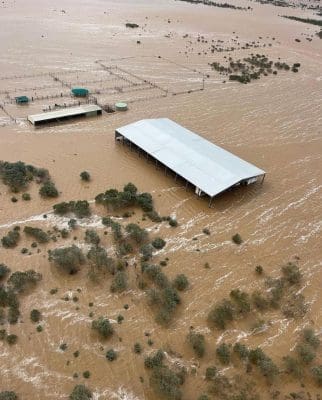 Assistance measures announced by the Albanese and Palaszczuk Governments include Personal Hardship Assistance for residents of Urandangi in Boulia Shire Council, and loans for primary producers and small businesses in the Local Government Areas of Burke, Carpentaria, Cloncurry, Doomadgee, Mornington and Mount Isa.
However, further assessments are currently underway to determine if higher levels of activations are required.
Date-stamped photographs of the damage must accompany all applications.
If anyone in the community has suffered significant damage outside of the activated area/s, they can apply for an Individual Disaster Stricken Property (IDSP) declaration.
Mental health support is also available.
Category B financial assistance for agribusinesses in natural disasters are administered by the Queensland Rural and Industry Development Authority (QRIDA) on behalf of the Queensland and Commonwealth Governments.
For more information, or to apply, visit qrida.qld.gov.au or free call 1800 623 946.
Freight subsidies are administered by the Department of Agriculture and Fisheries. For more information call 13 25 23 or email info@daf.qld.gov.au
Fast facts: