WITH state border barriers coming down and even international travel returning to parts of Australia, some positive signs are emerging for a post-COVID resurrection in the food service sector, covering hotels, restaurants, pub and clubs.
There's a sense of euphoria evident as consumers in the big population centres like Sydney and Melbourne are again able to dine out and travel after months of lockdown, as restrictions ease.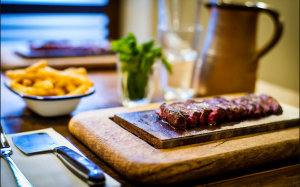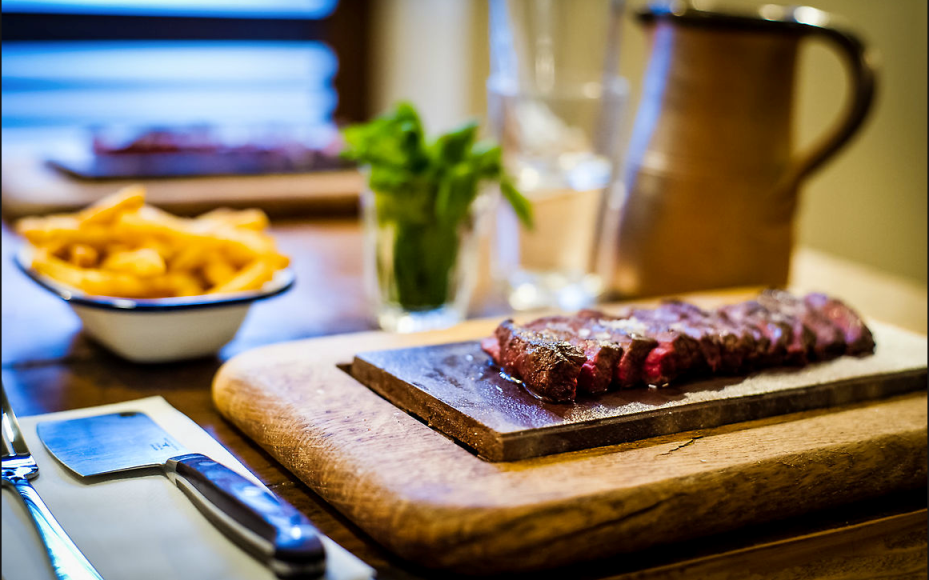 "Everyone is dying to get out – you can't book a restaurant in NSW at the moment," one of Australia's largest beef processors told Beef Central on Tuesday.
But is the current food service market activity sustainable, at current wholesale beef prices levels?
That's the question red meat wholesalers are asking this week, as the COVID restriction curtain continues to lift on the domestic market.
The food service recovery trend is being seen worldwide, and in all sectors from fine-dining down to quick-service. Global burger restaurant chain McDonald's released its third quarter global financial results on Friday, showing sales for the quarter ended 30 September up a massive 12.7pc worldwide, year-on-year. Even comparisons against trade two years earlier were up 10.2pc for the burger giant globally, and +8.9pc for its markets outside the US.
"Results for the quarter reflected stronger operating performance across all segments due to higher sales-driven restaurant margins as a result of fewer restaurant closures and the easing of COVID restrictions compared with the prior year," the company said.
A large domestic wholesale manager with operations in several states told Beef Central yesterday that with the domestic food service sector showing signs of stirring, and the busy run into Christmas/New year, operators were faced with some 'big price rises' on meat, since the last busy trading period prior to latest lock-downs.
"The last couple of weeks have certainly been good for wholesale trade into food service, but buyers are having to re-stock after COVID close-downs, and at much higher price levels," the trader said.
One constraint limiting current food service demand was the fact that some large portion-cutters had portioned and frozen-down quantities of beef bought some months ago, after COVID lockdowns saw business evaporate.
In the three months since large parts of NSW went back into lockdown, cattle (and subsequently meat) prices have again lifted sharply, to all-time highs. That meat frozen earlier now looks relatively cheap, and must clear before the true level of current food service demand is seen, the wholesale contact said.
"The issue now, with some parts of food service getting moving again, is that consumers in Melbourne and Sydney have gone crazy again (in wishing to dine out) in the wake of COVID relaxations."
"But the question is, is this a long-term trend, or just a spike. I think we won't get a real bearing on the strength of recovery in the Australian food service sector until at least the end of November. Currently, it's just a frenzy, and we all expected that, after lockdowns ended."
Wholesalers have reported a sharp rise in orders from food service customers across the board since mid-October. However buyers are being cautious, not wanting to get 'stuck' with product again, if conditions change and lock-downs reoccur.
"Customers are ordering less, both because they are cautious about how permanent the recovery is, but also because meat prices have risen again, quite sharply – in line with recent cattle prices."
"Portion-cutting rooms (cutting steak serve portions for large hotel, restaurant and convention-type customers) have increased their prices since the start of November. So it's a real wait and see period at present," the wholesaler said.
Some wholesalers who did not have the cash-flow to hold product over the COVID lockdown period had run-down stocks, and were now being caught-short, having to source inventory at much higher prices.
Menu prices rise
Many restaurant operators had used the COVID shut-down period as the opportunity to adjust their menu pricing higher – in some cases sharply – in response to raw material cost rises.
Using a large, reasonably smart Melbourne pub venue as an example, one wholesaler said his customer was now charging $55 for a 300g cube roll (steak only – trimmings extra); a large eye fillet, early $60s; and a 1.4kg tomahawk steak for two was close to $150.
"Customers this week obviously didn't care – they were celebrating being out and about. But the key will be, are consumers prepared to wear beef prices like that in pubs and restaurants, longer-term?"
"Can it be sustained? I don't think so. I'm anticipating that Australian food service patrons will start backing out of beef at these prices," he said.
"But to be honest, trying to predict where the cattle (and meat) price stops has been impossible. Every single person in the meat game has been wrong, so far this year."
"But I believe we have reached a pressure-point where beef demand, at food service as well as retail, now starts to suffer badly, because of price. It's been pushed too far."
While the run from November through to Christmas was traditionally very strong for red meat sales, it had to be sustainable, he said.
"Like meat processing, a huge challenge in hotels and restaurants at present is labour. They can't get the staff to pour the beer, serve the meals and cook steaks. It has meant that some venues are limiting their capacity to around 70pc of what they could normally expect. Higher end restaurants are doing one sitting, rather than two. It's killing a lot of pubs and higher-end eating venues in southern states, and they are not going through the amount of meat they otherwise would."
Pricing
While wholesale prices would clearly be subject to how the food service market reacts over the next month, once the COVID restriction-lifting 'euphoria' wears off, current rates are easily up by a factor of 10-15pc on where they sat just three months ago, when southern states lock-downs kicked in.
Good grainfed striploins that might have been $18/kg are now wholesaling for $21-$22/kg, and cube rolls in the early to mid-20s, are now low to high 30s, and $40 in places.
"That's all subject to cattle prices. But there's a real fluctuation evident in pricing among different players – it's in a state of confusion, and until wholesalers get a better bearing on what's going to happen, that's going to continue."
In a defensive response to the high meat prices, many operators have gone for cheaper rump menu specials, putting extreme pressure on rump availability this week.
Being 'burnt' with unused product in past lockdowns was also part of the market mood among buyers, he said.
"Big portion-cutters often have a million dollars' worth of meat or more, aging in the cold room. But many are wary to stockpile that much meat, given the unknowns. They now they are heavily exposed."
With meatworks seasonal holiday plant closures due to kick in six or seven weeks, meat supply will shorten-up further, in what is already an incredibly highly-priced market, he said.
Two-speed recovery
Another large Sydney-based meat wholesaler suggests there is a 'two-speed' recovery happening in red meat sales as the nation's COVID restrictions ease.
"More affluent people have saved money during the COVID era and are now prepared to spend-up – but the general man in the street has the backside out of his pants," he said.
"It's evident that there's a different response among the double-vaccinated, single-vaccinated and unvaccinated," the wholesaler said.
"More affluent restaurants are busier – abut 75pc of pre-COVID trade – but labour shortage is a big issue right cross food service."
"The higher-end restaurants are creating a false impression, because they are getting busy again, but for large parts of food service, it is still very, very flat."
Driven by record high cattle prices, current meat price levels were going to damage the domestic beef industry, and it could take years for them to recover, the Sydney wholesaler said.
"It's limiting the ability of food service to get back on its feet after COVID," he said.
"We are seeing more large food service customers shopping around because of prices. Issuing tenders seems to be more common than it once was – they want to buy to a strict budget."
To some extent, the stories in city media about the high price of cattle and meat had perhaps 'conditioned' consumers to these record high prices, but it must hurt demand in the long term, he said.
"It appears these price levels are going to keep around current levels for the next 12 months, at least. When they come off the boil, they might decline 10-15pc at most, but they never go back to where they started. I think this is the new norm. It means that 'beef' is becoming the new 'lobster' in terms of the occasional luxury menu option."
The wholesaler anticipated that this year's pre-Christmas boom sales period for red meat might be short-lived, and reasonably shallow.
"I don't anticipate seeing any stability in the market until at least March or April next year," he said.
"NSW is not going to fully-lift its restrictions until 15 December, by which time the pre-Christmas market is all but over. A lot of businesses close from the end of December to late January, so there's unlikely to be any real stability in the market until the second quarter next year, at least, when hopefully there will be more international travel and an influx of students again, picking up some labour shortfall."