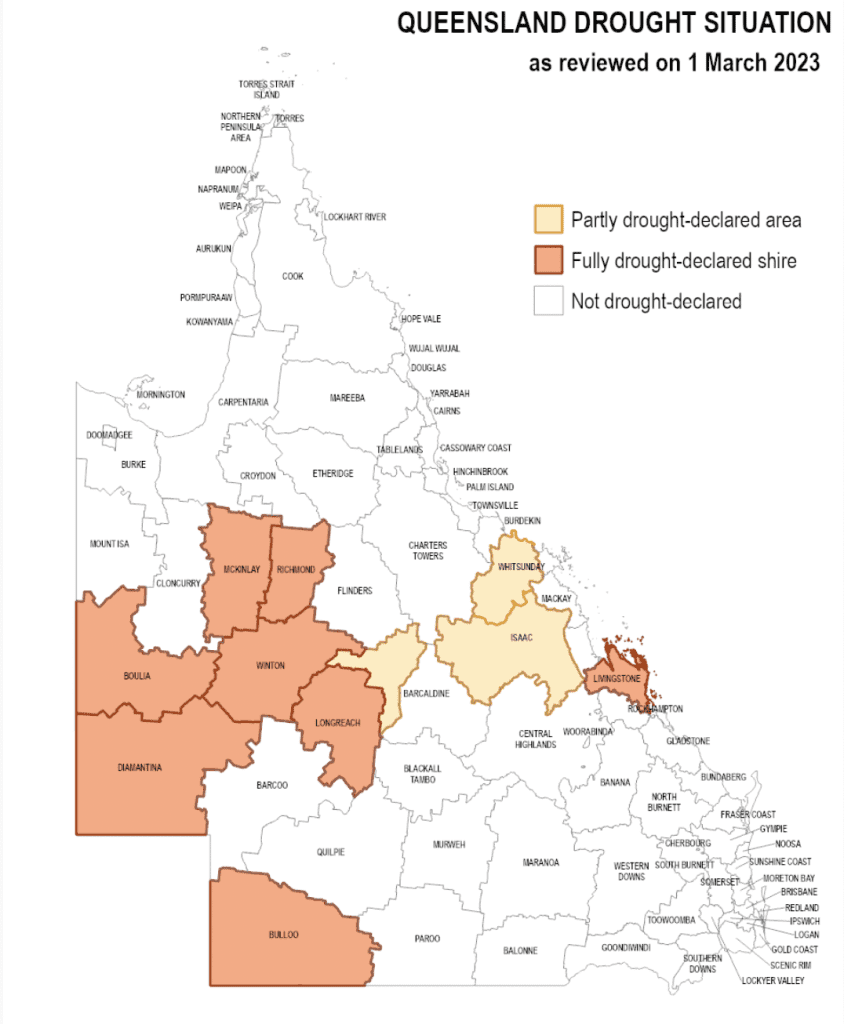 FOR the first time since 2013, less than 30 per cent of Queensland will be drought-declared.
Agricultural Industry Development and Fisheries Minister and Rural Communities Minister Mark Furner has announced he has accepted the recommendation of the Local Drought Committees (LDCs) to revoke several regions' drought status from today, 1 March, due to the ongoing improvement in seasonal conditions since the start of the year.
The areas to have their drought status revoked are the Barcoo Shire Council, Central Highlands Regional Council, Rockhampton Regional Council, Woorabinda Aboriginal Shire Council and the eastern part of the Barcaldine Regional Council.
It's the first time since 2013 that Barcoo and the eastern part of Barcaldine have been drought-free, while Rockhampton, the Central Highlands and Woorabinda have been drought-declared since 2019.
"This is great news for primary producers in now drought-free regions of Queensland," Mr Furner said.
"Some of our farmers have done it tough during a long drought, so increased rainfall over the past six months has been welcome relief.
"LDCs in the remaining drought-declared areas are still monitoring pasture recovery as the end of the wet season approaches.
"It's important to note that thanks to our government's ground-breaking reforms, primary producers no longer need to be in a drought-declared area to access assistance.
"Primary producers in drought-revoked areas can access freight subsidies for restocking and returning from agistment under the Drought Relief Assistance Scheme (DRAS).
"If a producer believes they are still experiencing difficult conditions in a council area that is no longer drought declared, they can apply for an Individually Droughted Property (IDP) declaration. This will continue to give them the same access to drought assistance as a current area declaration."
The drought declaration map can be viewed at www.longpaddock.qld.gov.au
For further information on drought assistance visit daf.qld.gov.au or call the Customer Service Centre on 13 25 23.