Young members of the Australian cattle industry have until Monday, 16 August to apply for the 2021 Cattle Council NAB Agribusiness Rising Champions Initiative.
Returning this year in a new format, the Rising Champions Initiative is an opportunity for young people in the beef industry to join a network of high achieving and influential alumni who have utilised the program as a springboard in their careers.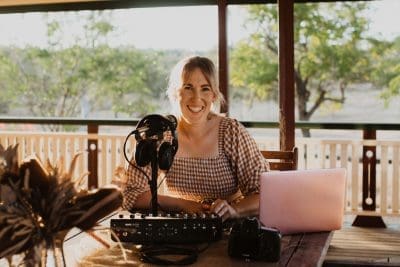 Among them is Western Australia's Steph Coombes, a 2013 Rising Champion and chair of the Rising Champions Alumni Network who has gone on to co-found and run the popular beef industry engagement platform, Central Station.
With its website, two podcasts and a book published by the ABC, Central Station is a platform that tells the stories of the men and women who live and work on some of Australia's most remote cattle stations and advocate on important issues for the industry.
NAB Executive for Regional and Agribusiness, Julie Rynski, said Steph was just one example of the calibre of candidates attracted to the Rising Champions Initiative each year, and encouraged those considering applying to throw their hat in the ring.
"Rising Champions is unrivalled in its ability to bring together a group of future leaders in the beef industry," Ms Rynski said.
"With the skills gained through the program, and the networks that come from it, Rising Champions are poised to go out and have a positive impact in the industry, and this is something we've seen them do individually and collectively since the program began in 2010."
Beef industry participants aged between 21-40 years are eligible to apply, with a winner from each state and the Northern Territory selected to attend an all-expenses paid Leadership Development week in Canberra in November 2021.
Cattle Council President, Markus Rathsmann, said the program was a chance for those wanting to have a voice in the sector to gain a deeper understanding of the industry through first-hand experience.
"The opportunity for our Rising Champions to travel to Canberra and gain real insight into policy development and decision making has proven to be invaluable to our alumni over the years," Mr Rathsmann said.
For more information on how to apply, visit https://cattlecouncil.com.au/rising-champions or email maria@agstarprojects.com.au.