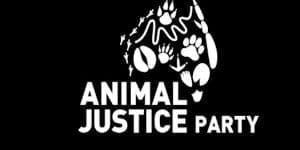 The Animal Justice Party won its first parliamentary seat on Friday, edging out the No Land Tax Party and the Liberal Party in a final preference count to gain the last seat in the New South Wales Upper House.
The AJP says it was formed in response to "growing public concern about the neglect of animals and animal protection issues by political parties. It will give a voice to those who cannot speak for themselves."
AJP Party President and Founder Professor Steve Garlick said the seat was won despite a tiny budget, but with plenty of passion.
"This is the first time in Australia that animals will be represented at a parliamentary level,"Professor Garlick said following the victory.
"We know that more than 80 percent of all decisions made in Australian parliaments impact on the lives of animals and its about time they had a voice representing their interests".
Elected AJP candidate Mark Pearson will take up his position in the NSW upper house in July, and Professor Garlick said he "will have much to say about how the lives of farm, domestic and wild animals in NSW can be improved".
Mr Pearson is a former mental health nurse and more recently has been the Executive Director of NSW Animal Liberation.
"Mark comes to this parliamentary role with considerable commitment and knowledge about how to stop animal cruelty," Professor Garlick said.
"Apart from supporting Mark in his new role in the Parliament of NSW, the Party will now set its sights on a number of elections in 2016 where it hopes to emulate its success and where it will target government supported extreme animal brutality."
The AJP has told the mainstream media that it opposes factory-farming, the transportation of live animals over long distances, their use in harmful experiments and "the killing and mistreatment of animals in sport, recreation and entertainment".
The party also wants to "develop a new legal status for animals which acknowledges their rights to live protected from human harm".
Mr Pearson told the Guardian he would use the first few months to lobby parliamentarians from all parties to oppose Liberal Senator Chris Back's Animal Protection Bill, which he described as "gag" laws designed to make it illegal to gather evidence on the abuse of animals by entering facilities and filming it.
"The legislation is about shooting the messenger and not having evidence obtained about animal security," he said. "It will make it harder to expose abuse in facilities such as abattoirs, where the treatment of animals is hidden from view."
He also stated he will focus on banning greyhound racing, phasing out sow stalls and stopping the commercial killing of kangaroos.
The final make-up of the NSW Upper House is as follows:
Coalition: 20 seats
Labor: 12 seats
Greens: 5 seats
Christian Democrats: 2 seats
Shooters and Fishers: 2 seats
Animal Justice: 1 seat