Two months after taking over as MLA managing director, Jason Strong was asked during a panel session at the Angus Australia conference in Albury what the producer levy-funded service company was doing to defend the red meat industry against escalating campaigns against meat production by vegans.
Mr Strong said that within the constraints of its legislated roles and responsibilities there was much MLA can and indeed has been doing.
However, he said MLA has 'had a miss' in not effectively communicating that work back to producers.
Mr Strong acknowledged the frustration and concern many family farmers were feeling after repeated public attacks by vegans on their integrity and on their industry.
But he also moved to assure them that despite the attention vegan protestors have managed to generate, consumer tracking research by MLA suggests their campaigns have done little to help public perceptions of the vegan cause.
The wave of protests around the country held in conjunction with the one-year anniversary of the Dominion movie managed to draw media attention to the protests and increase downloads of the video.
"However, the knock on was actually an overall negative impact of perception as far as vegans and vegetarians were concerned, because largely they were confronting, they were disrupting, they were offensive, they made people's lives difficult," Mr Strong said.
Mr Strong said the percentage of households that eat beef and lamb remains very high (beef was on the menu in over 90 percent of Australian households last year, and lamb in over 76 percent of households), and market research continued to show consumers have a very positive view of the industry. Community respect and appreciation for farmers remained very high, and in fact was "as high as it has ever been".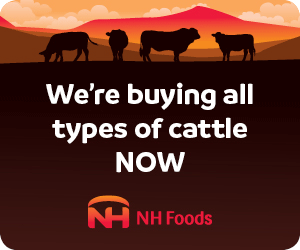 Mr Strong said activist attacks and community sentiment were the most topical issues MLA was dealing with at present.
MLA was not permitted under its statutory funding agreement to engage with the Government or the public on an advocacy basis. It could communicate about the good job producers do and the high standards of animal welfare in the industry, but could not do anything that had "any hint of political positioning about it."
"We're actually not allowed (to do that), it is a breach of our funding agreement," he said.
At the same time the representative bodies which are able to advocate were not well resourced.
He said MLA was doing everything it could to support those groups and fund resources for them to ensure they were as well informed as possible.
He said MLA's consumer tracking showed that the level of media exposure the Dominion one-year-anniversary protests received was three times greater in rural and regional areas than the level of media exposure the protests received in the cities.
"So we actually saw more of it, three times more of it, than what our consumers or customers would do," Mr Strong explained.
Ongoing consumer research also continued to show that vegans and vegetarians represent a small minority of the overall population – vegans less than 1pc, and vegetarians around 7-8pc – which had not changed in the past 10 years.
The biggest contributor for the reduction in beef consumption was price.
"That is over 50pc of the driver for the reduction in consumption, welfare and other issues come in about 10pc.
"So what are we doing is continually engaging with our consumers and our customers with a strong message and that has been going well.
"The NFF has started to develop a program around a broader community engagement promoting Australian farmers and producers, and will develop programs that are beef and lamb and goat specific to go in behind that.
"We're doing everything we can to support the industry organisations to make sure they are as well informed as they could be and funding resources that can support them."
He said an industry affairs unit has also been established within MLA to become an industry advisory group.
"I absolutely do not want to give anyone the impression we underestimate the importance or the seriousness of this issue," he said.
"We have got some constraints around what we can do, we're doing everything we possibly can.
"We have not done a good job of communicating how we actually manage and respond to those things, and we also haven't done a good job of communicating how positive the interaction is with consumer and their perception of the product, our production systems and our farmers.
"We have got to do a much better job, no question."