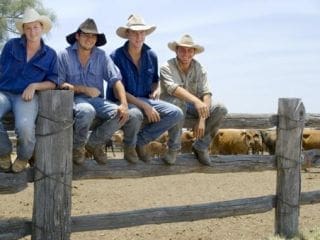 A sudden announcement from the Queensland Government that two iconic agricultural colleges will close has left the State's peak farming body fuming, saying it was staggered the broadacre sector was not asked for input.
The Queensland Government on Wednesday announced the Emerald Agricultural College and the Longreach Pastoral College will close in December 2019, following the recommendation of an independent review of the Queensland Agricultural Training Corporation that manages the colleges by higher education expert Professor Peter Coaldrake from QUT.
Professor Coaldrake's report painted a gloomy picture of colleges offering services that are no longer in wide demand and that failed to move with the times.
The fact that the colleges have been struggling financially for many years is no secret.
In 2012 a Queensland Government commissioned review of the college's performance by EY found they had not operated profitably since the Australian Agricultural College Corporation (AACC) was established to oversee them in 2005.
The review said the colleges had suffered from an underinvestment in capital expenditure, were receiving a poor commercial return and their cash resources were depleting.
Key problems included low student demand in the agricultural colleges and an inability on the part of AACC to meet the training hours targets set out in its funding agreement with the Department.
EY also noted poor management and record keeping, shortfalls with workplace health and safety compliance, and a top heavy management structure had contributed to the poor performance.
EY found that some 34 percent of revenue was being allocated to education and training functions, and 66 percent to corporate overhead, while only 81 of 190 full time equivalent staff were dedicated to education and training roles.
In its review earlier this year, the Coaldrake Review said the majority of EY's findings were equally relevant today.
"These issues have not been adequately addressed over the six years which have elapsed," Professor Coaldrake wrote.
Following the EY review in 2012 the State Government replaced the AACC with an independent statutory body, Queensland Agricultural Training Colleges (QATC), which came into being on July 2014, to provide specialist vocational training in the agricultural sector.
The QATC made losses of $1.58m in 2015-16 and $1.61m in 2016-17. The Coaldrake review noted the task of achieving budget sustainability was not made any easier by the continuation of severe drought conditions affecting the central west, or the fact the QATC was being "weaned off" grant assistance during its initial years.
In 2015 the governing board of the QATC invited David Crombie to review the organisation's governance structure and systems. Mr Crombie found it had cumbersome systems and its business model was anchored in the past.
"Its teaching and curriculum offerings are perceived to be 'out of touch and expensive' and there are high costs for the maintenance of underutilised assets' he noted in his report.
Professor Coaldrake's review found the current board of QATC had taken action to contain wages and salaries, to inject some capital expenditure into college facilities and had introduced some new courses.
But, not withstanding these developments, QATC's position has continued to weaken, with revenue streams below target, expenses in excess of revenue received, and an operating deficit of $5m recorded for the financial year to date to March 2018 (against a budgeted deficit for the entire year of $4.8m).
Professor Coaldrake said the challenge for the Emerald and Longreach colleges now went beyond financial pressures to a loss of credibility: "The sentimental attachment held for the two colleges in their respective communities, especially by their own alumni, has largely dissipated, with the frequent observations made that they have "lost their way", and that the model of education they offer is no longer either relevant to industry needs or affordable.
"The most obvious evidence to sustain these observations is the loss of student demand for the Colleges and their residential offerings, and the rise of new players in the regional and rural training and education market."
The report's bleak picture resulted in this blunt assessment: "The model of residential-based agricultural education is under huge threat across Australia and as the foregoing discussion has demonstrated, is clearly unsustainable in central western Queensland. Nor is there any prospect in the future it can be resurrected."
The report, completed in June this year, recommended the EAC and LPC cease existing operations as at 31 December 2018.
It suggested possibilities to repurpose the buildings and/or facilities included combining them with local schools, TAFES or a university, transferring the buildings and facilities to another State Government department or agency, or disposing of or leasing the assets to government, a commercial party, regional council or other entity.
The report said that with new jobs and even new industries emerging in the agricultural and pastoral sectors and across the rural and regional economy, a major need will exist for education and training into the future, including tourism and hospitality, civil construction and maintenance, health and community care, business management, IT literacy, solar farming, drone/robotic/GPS technologies for the agricultural, pastoral and mining sectors, farm aviation, water management, new techniques in farm management (including cluster fencing and pest management), new agribusiness opportunities (including crop production techniques and pulses) and digital extension services.
The Queensland Government announced yesterday it had accepted the report's recommendations and will close the QATC and the colleges it operates in December 2019.
Queensland Minister for Agricultural Industry Development and Fisheries Mark Furner said the agricultural industry had evolved significantly and change was needed to make sure training needs could be met and rural economies supported.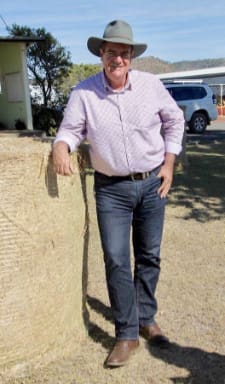 Mr Furner said to implement the Coaldrake Review the Queensland Government will initially invest $7 million to:
ensure current students can complete their qualification or studies at QATC or through a supported transition to other training providers
maximise employment opportunities, in consultation with staff and union representatives, which may include retraining, deployment, or redeployment
establish a project management office with local support provided to students and staff
work with the local communities to determine the best future use of existing college facilities.
Minister Furner said the decision to close QATC was not taken lightly, but enrolments had been consistently falling for years despite significant government support.
"Agricultural employers have been sourcing more flexible training options, and enrolments have fallen well beyond the point where the QATC was viable," Mr Furner said.
"We have maintained the QATC Emerald and Longreach colleges with significant funding for years, but they are well past the point where they are sustainable.
"Numbers of students have reached unsustainably low levels across Emerald and Longreach campuses of QATC leaving only 9 students at Longreach and 7 students at Emerald campuses to graduate in 2019.
"In the Central West region alone there are five training providers operating within the region who offer agriculture training similar to that provided by QATC.
"An additional 11 training providers offer training in a range of industry sectors from hospitality and construction to mining and aged care.
"The agricultural sector and the jobs market in these regions have changed massively since the colleges were first established, and the vast bulk of employers are choosing other options."
Mr Furner said more than 70 key stakeholders, as well as local mayors and local MPs, were consulted during the Coaldrake Review. In addition, he said, Mayors in regions affected by the changes were also briefed yesterday. Mr Furner said he gave an undertaking to continue to consult them as the new model of training delivery takes shape.
He said the State Government had commenced negotiations with vocational education and training (VET) providers and commercial partners about the potential use of QATC's college facilities to not only meet industry training needs, but also help boost economic growth through other identified opportunities.
Minister for Employment and Small Business and Minister for Training and Skills Development Shannon Fentiman said more than $30 million will be invested to reshape VET in the central west to ensure continued access to high quality courses which will include:
$25 million over three years to support training through the Annual VET Investment Plan
$700,000 for Regional Skills Investment Strategies to ensure training meets growing industry needs in the Central Highlands and Longreach Local Government Areas
$2.2 million for the Regional Skills Adjustment Strategy to support farmers affected by drought
ongoing support for the Skilling Queenslanders for Work program.
'Staggered': Agforce
AgForce General President Georgie Somerset said she was staggered that the broadacre sector was not asked for input into the termination of the Longreach Pastoral College and Emerald Agricultural College.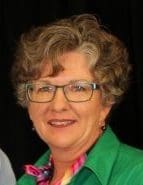 "These two institutions have historically provided a vital contribution to the success of modern broadacre agriculture," Mrs Somerset said.
"However, they have struggled in the face of changing demographics and a challenging business environment.
"It is shameful that our industry has been roundly ignored by the Government and by Professor Peter Coaldrake on this issue, when we have historically been so involved in and connected to the Colleges.
"Minister Furner claims to have consulted more than 70 organisations, so it is perplexing that AgForce was not one of them, especially given our memorandum of understanding with Queensland Agricultural Training Colleges (QATC).
"Our industry needs innovative, best-practice, accessible education to ensure we can continue to grow and deliver economic and employment benefits to Queensland.
"Broadacre agriculture in Queensland is worth $7.25 billion at the farm gate, plus $2.5 billion in first stage processing. More than 330,000 Queenslanders are employed across the whole food supply chain, including critically important jobs in our regional and rural communities.
"Ensuring access to quality education and skills development provides important career paths for young people in the bush at a time we are trying to encourage them to stay on the land."
Mrs Somerset said it was imperative the State Government closely involve broadacre agriculture in planning to "modernise and reinvigorate vocational education, training and skilling in the state's central west" announced in the media release.
"The media release issued by Minister Furner is very short on detail when it comes to what this plan involves, and how they are going to improve educational opportunities available to young people in the bush," she said.
Mrs Somerset described the closure of these iconic colleges as "the end of an era" that many people would see as proof that the State Government has a tin ear when it comes to listening to rural Queenslanders
To read the full Coaldrake Review report click here