TELECOMMUNICATIONS access was just one of a broad suite of industry topics touched on by AA Co's managing director Jason Strong during his address to producers attending the Yulgilbar field day on the Clarence River in northern NSW on Friday.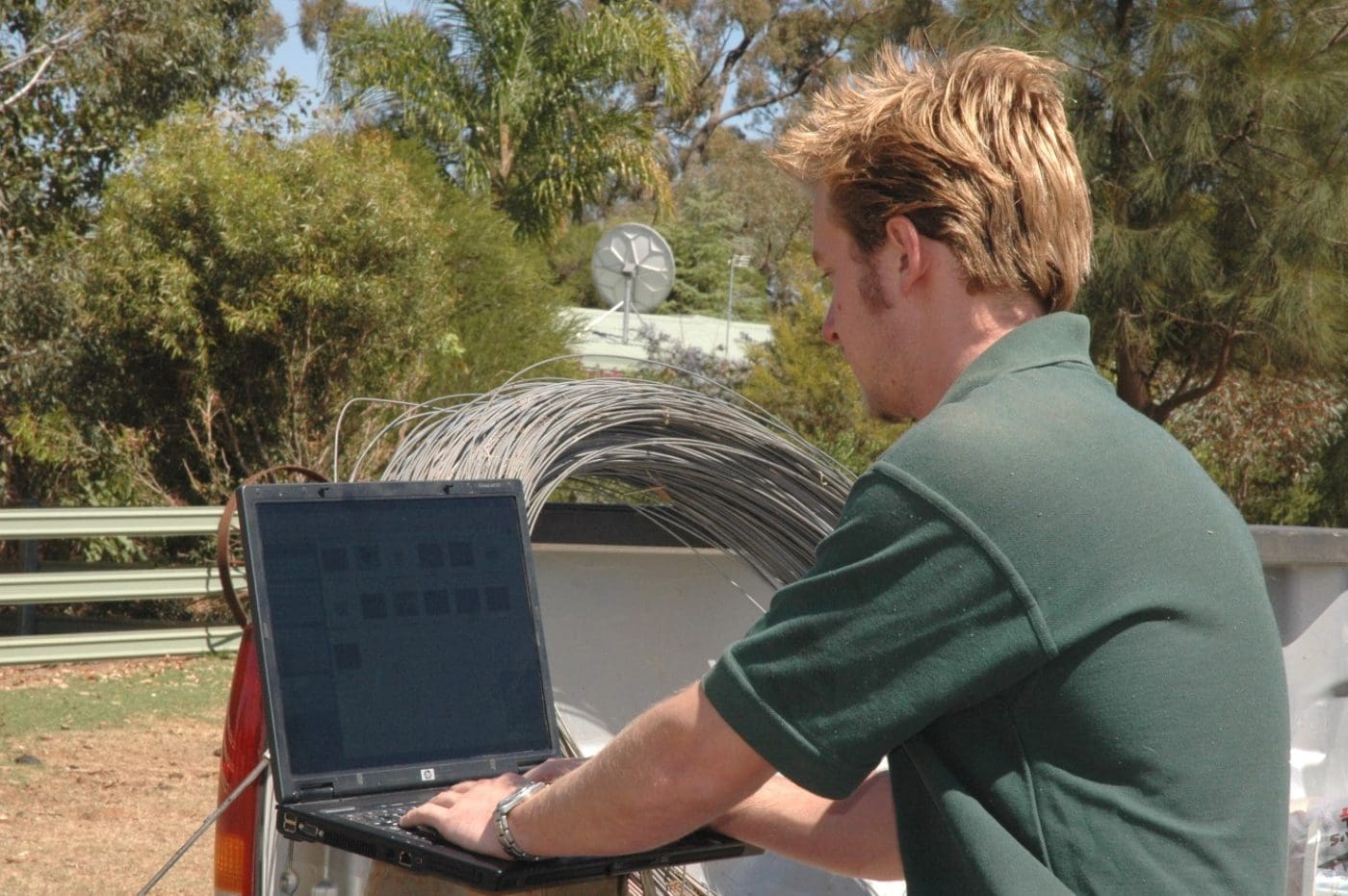 In a location only four hours drive south of a major capital city, where the 500-strong visitors had sketchy mobile phone reception at best, and zero internet access for most of the day – Mr Strong said the rapid onset of new technology meant little unless internet connectivity kept pace.
Asked to comment on the value of big data through the AA Co supply chain, he said it was very topical at the moment, given the number of ag technologies being developed.
"I heard a definition of 'big data' recently as being a dataset that's inconveniently large," he said.
"But when you're at a set of yards in the middle of nowhere, trying to collect weights, and your Bluetooth connection does not work between the wand and your Toughbook that needs to sit in the car with the air-conditioner on to operate, even intermittently, even one set of figures is 'big data,' and can be very inconvenient," he said.
"As a business, and the industry generally, we now produce a massive amount of information. How we use it becomes really important.
"We're hearing a lot of technology being developed at the moment – there's a bunch of proposals around about the types of tags we might use (apparently a reference to read-and-write tags), data collection on individual animals, and how we collect that via data collection points and transfer it via satellites – all creating this massive amount of information."
"But in reality, all I often want is just the ability to make a phone call. If somebody said to me, what's the one piece of technology you'd like across all your sites, I'd love to be able to make a phone call. We've got to be able to get stuff that we can use."
Agriculture had no shortage of data, Mr Strong said.
"But the question is, what can we use tomorrow to make a more informed decision that's going to create value for us in our businesses? In some cases it's going to be as simple as the ability to make that phone call; in other cases, it might be capturing and recording weights; in others, genetic information allowing us to breed a better bull."
"But it's being able to use it, so we can make a better decision that's fundamentally important," Mr Strong said.