AUSTRALIA is seeking the resumption of sheepmeat and beef exports from two Victorian abattoirs to China, as trade tensions between the two countries continue.
The Australian Lamb Company at Colac and JBS Australia at Brooklyn, working with the Australian Government, voluntarily suspended shipments to China back in July this year as the two plants suffered COVID-19 outbreaks among staff. Reports in metropolitan media this morning suggesting the suspensions were imposed by China were incorrect.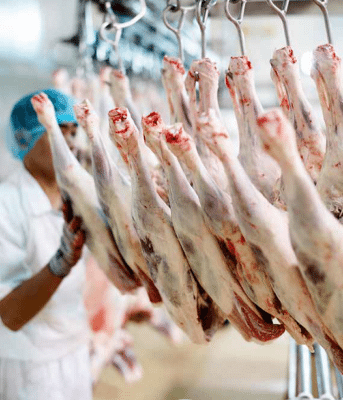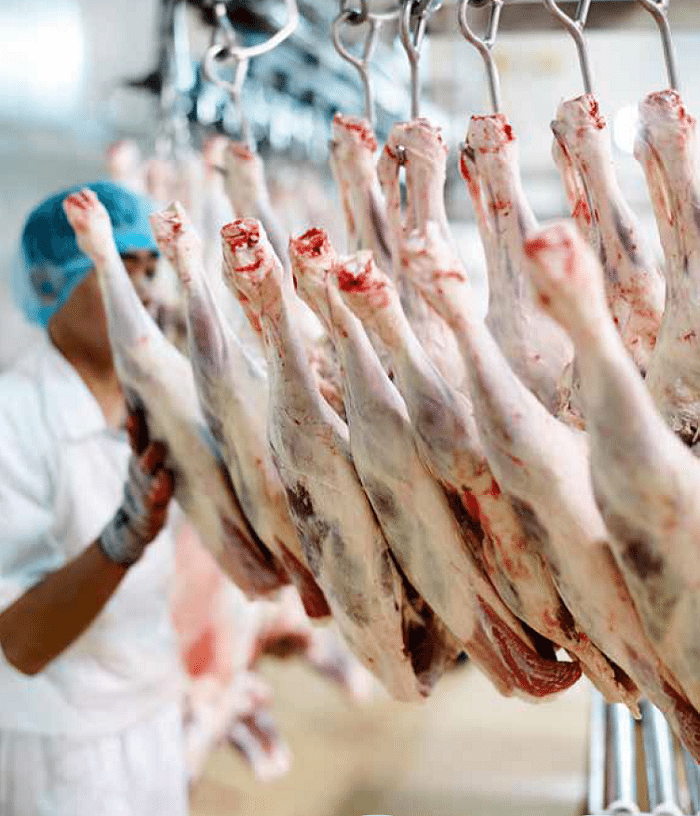 However, months after the COVID-19 outbreaks were brought under control and the plants resumed full operation with no infections for months, the Australian Government has been unable to secure Chinese approval for the companies to resume sheep meat shipments.
Agriculture minister David Littleproud said the government continued to raise the recommencement of sheep meat and beef exports from the facilities with China through its agriculture councillors and Department of Foreign Affairs and Trade officials in Beijing.
"We remain open to constructive engagement with China and will continue to press for a re-listing of these establishments as soon as possible," he said.
A spokesman for JBS Australia said after discussions with the Federal Government, the company in July voluntarily suspended shipments to China as per Chinese requirements where COVID is detected among staff, but the suspension hasn't been lifted.
"The expectation was that voluntary suspensions were going to be lifted, once COVID infection among staff was cleared," the spokesman said.
Most similar voluntary suspensions get rectified within 150 days, but the Australian Government has been unable to get formal approval for the resumption of shipments from the plants, preventing the companies from completing necessary import certification.
An Australian Lamb Company statement today said the business on 19 July this year voluntarily suspended its China licence due to the COVID-19 virus being identified among staff at its Colac plant.
"Subsequently on 14 September, ALC applied to have the voluntary suspension of our Chinese licence lifted, following implementation of our high-risk COVID-19 safe plan that includes measures to minimize and control the risk associated with transmission of the virus within our workplace.
"Since this time ALC has continued to work closely with various government and industry authorities to advance the process of lifting the voluntary suspension of our licence," ALC said.
The company said China continued to be an important market and it looked forward to being able to resume trade with its valued Chinese customers as soon as possible.
"In the meantime ALC continues to market and sell quality products into other markets."
China has become Australia's single largest export destination for lamb and mutton, with shipments increasing eight-fold in the past 10 years. However, shipments to the 12 months to October this year were 11 percent down year-on-year, and October shipments were down 31pc on the same last year.
After China recently targeted Australian beef, barley, wine, seafood, timber and coal in the growing trade dispute, relations between the two countries reached a new low when Chinese foreign ministry spokesman Zhao Lijian tweeted a doctored image of an Australian soldier holding a knife to the throat of an Afghan child holding a lamb.
Australia's Trade Minister Simon Birmingham said in the Senate today that Australia considered China's processes and findings on Australian barley shipments were inconsistent with World Trade Organisation rules.
He said the China-Australia Free Trade Agreement includes a structure for regular meetings intended to create an ongoing dialogue between Australia and China, as a built-in agenda of review "which provides avenues to address issues and increase two-way trade opportunities."
"After a reasonable start in bilateral engagement, in recent years, the Chinese Government's lack of engagement has prevented the use of these structures.
"Our government continues to work closely with our exporters in an effort to attain preferential market access into China, which has delivered such widespread gains to date, and we continue to raise issues of apparent or potential discriminatory actions targeted against Australia," he said.