ONE of Japan's showcase artificial breeding facilities was an eye-opener for Australian industry stakeholders during the opening stages of the 2017 Japan Wagyu study tour.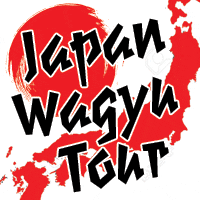 The Tokachi AI Centre near Obihiro, on the northern island of Hokkaido, has an impressive level of infrastructure, including extensive barns housing a range of bulls being collected, elite and breeding females used to generate progeny for performance testing, and young cattle.
The presentation and standard of the infrastructure indicated that this was a financially successful, and growing business.
Director of production at the Tokachi AI Centre, Satoru Sasaki, told the tour group that the centre produces semen for both the Wagyu and Holstein dairy industries.
"Right now, the emphasis in this business is shifting a little from dairy genetics to Wagyu," he said.
The facility also filled a 'backgrounder' type role, feeding calves out to feedlot entry weights, but did not actively feed commercial cattle itself, apart from some progeny testing work.
"The centre is more of a proving ground," he said.
The seedstock breeding side of the operation includes some of Japan's most famous Wagyu female lines, for breeding values, from which the centre breeds its own bulls using embryo transfer and AI.
The privately-owned centre includes a series of ultra-modern breeding and growing barns, feeding rations based on corn, soy concentrates and some barley. A recent expansion has seen two additional barns constructed.
In total, about 180 elite breeding cattle are stationed at the centre, both males and females,dairy and Wagyu. Included are about 120 breeding females used for 'proving' prospective Wagyu AI sires through progeny testing, plus grower cattle.
Currently around ten top quality Wagyu bulls are in collection, with semen sold all over Japan. Typically an additional two sires are added each year. Current bulls being collected range in age from from five to ten years.
Young bulls for 'proving' range from 12 months, being four and a half years before full performance data is available.
Semen price for Wagyu bulls is dictated largely by progeny performance recording results. The current top bull's semen sells for the equivalent of A$80 a straw.
That particular bull last year was responsible for sales of 70,000 straws. His price rose in April (start of Japan's new financial year), causing a rush on sales at a lower price (around A$50/straw) earlier in the year, with about 20,000 straws being sold in a month or two.
His original price as a younger bull was about $30/straw, but as progeny carcase performance data accumulated, his fee began to rise.
A second promising younger bull is currently selling for around $30/straw.
Even at the pre-April price of $50/straw, the centre's top Wagyu bull apparently generated income last year of around $3.5 million Australian.
One of the Centre's top Holstein bulls is also considered one of the elite dairy AI sires in Japan.
At least 15 slaughter progeny are required for each young bull entering proving in the first year, Mr Sasaki said.
In one of the centre's calf rearing sheds, the tour group saw a four-week-old freshly-weaned Wagyu calf, estimated by Mr Sasaki to be worth the equivalent of A$50,000.