Beef Central publishes an occasional list of significant recent appointments, departures or achievements occurring across the red meat supply chain, both private sector and government. Details for submissions for future listings are provided at the bottom of this article….
New meat trade head for Woolies
Dr Allison Crook new Qld chief vet
New Live export manager at Primaries of WA
Angus announces new senior roles in extension, strategic projects
New meat trade head for Woolworths
National supermarket retailer Woolworths has appointed Jim Stephan is its new head of meat trade, replacing Andrew Goudie, who moves on after four years in the role into a new Woolworths supply chain management role.
Mr Stephan has had a long history at Woolworths, mostly in the grocery side of the business. He took up his promotion last month, and will operate from the company's Sydney head office.
Woolworths is Australia's largest red meat retailer, accounting for 34 percent of retail beef sales through almost 900 supermarket outlets across Australia.
Dr Allison Crook new Qld chief vet
Dr Allison Crook has been appointed Queensland's new chief veterinary officer and general manager for Animal Biosecurity & Welfare.
Dr Crook was born and raised on a beef and grain property at Warwick and studied veterinary science at the University of Queensland.
She joined the then Department of Primary Industries in 1997 following a career in private practice.
Queensland agriculture minister John McVeigh has welcomed her appointment. "Dr Crook's confirmation in this crucial role follows a rigorous
selection process which attracted a large number of high-calibre applications from across the country," Mr McVeigh said.
Dr Crook has an impressive track record in the fields of animal welfare and disease. She has worked in a range of areas within Biosecurity Queensland, including national residue programs, animal welfare and ethics and has held the role of chief inspector of stock.
She has extensive experience in the management of emergency animal diseases, including the FMD outbreak in the United Kingdom in 2001, the successful equine influenza response in 2007-08 and multiple Hendra virus incidents.
"I'll be progressing a range of initiatives, including enhancing our FMD preparedness, further encouraging the uptake of Hendra virus vaccination by horse owners and supporting the Agriculture Strategy," Dr Crook said.
In a second senior departmental appointment, Mr McVeigh also congratulated Dr John Robertson on his appointment as general manager (Invasive Plants & Animals) within Biosecurity Queensland.
"Dr Robertson has a background in government and private industry and has worked extensively in both the fisheries and biosecurity areas," Mr McVeigh said.
Dr Robertson said he was keen to build on existing collaborative efforts with key partners and apply innovative approaches to combat the state's weeds and pest animals.
New Live export manager at Primaries of WA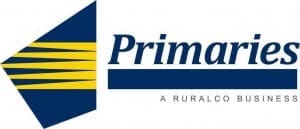 Experienced stock agent and supply chain manager Brad Roe has been appointed live export manager with Primaries of WA.
Mr Roe took up his appointment last month, and will operate from Primaries Perth office.
His main roles will be to build and maintain relationships with key live export customers and clients and to generate livestock sales opportunities for the company.
Mr Roe has worked in a variety of agency and livestock roles and regions over the past 20 years. Most recently he was Elders livestock sales and real estate manager at Launceston in Tasmania. Pior to that he spent five years as livestock manager with meat wholesaler BE Campbell based out of Sydney. He started his agency career with Roe Stock & Property in 1994, based out of Penola, South Australia.
Angus announces new senior roles in extension, strategic projects
Angus Australia has made two recent management appointments in the fields of education/extension and strategic projects.
Andrew Byrne took up the position as Angus Australia's education, extension and youth manager earlier this month, and will lead the society's education and extension activities. Mr Byrne will also manage and assist in the delivery of the society's youth development program and the running of the Angus Foundation.
He previously worked as a technical officer with Southern Beef Technology Services (SBTS) at the Agricultural Business Research Institute in Armidale. Mr Byrne also has extensive experience as a
BreedPlan consultant for several breeds and is well known throughout Australia and New Zealand from his activities in the extension of BreedPlan and related technologies. He originates from the Albury district in Southern NSW, where his family runs a superfine merino and cropping enterprise.
Also taking up his new position with Angus Australia this week is Christian Duff, who will be the association's new strategic projects manager.
Mr Duff will be responsible for the implementation of key projects including the Angus Sire Benchmarking Project (ASBP).  In this role he will replace Bob Dent who will retire from the position
as ASBP coordinator, a position which he has held for the past four years.
"Bob Dent has done an incredible job at instigating and managing the Angus Sire Benchmarking Project since 2010," Angus Australia chief executive Peter Parnell said.
"We are extremely pleased to have someone with the experience of Christian Duff to take over the running of this important project," Mr Parnell said.
Mr Duff was born and raised on commercial cattle properties in the Inverell district, NSW and completed a Bachelor of Applied Science with honours at the University of Queensland in 2000.  Since graduating, he has worked in the BreedPlan team at ABRI before spending time at Rockhampton as technical officer within the Tropical Beef Technology Services (TBTS) project and more recently in Armidale as a technical officer for Southern Beef Technology Services (SBTS), and overall manager of the SBTS and TBTS projects.
In recent years he has also managed the International Livestock Resources and Information Centre (ILRIC) division of ABRI, responsible for the certification of breeding animals for export under the Australian Cattle Genetics Exports Agency standards. His expertise will be shared between the important areas of Angus live export and the ASBP.
Mr Duff and Mr Byrne will operate from the new Angus Australia office in Armidale.
Send your significant industry personnel movements, milestones or achievements for inclusion in this occasional column to:  cath@beefcentral.com