North Australian Pastoral Co has recorded a net loss of about $7.35 million for the 12 months ended December 31, international financial documents show.
Mandatory financial reporting provided to the market by one of NAPCo's largest shareholders reveals a tough 12 months due to drought conditions for the company, one of the nation's larger corporate-scale beef producers.
As a privately-held company, NAPCo is not obliged to report its annual financials. But UK-based shareholder, the listed agribusiness firm, MP Evans, must include NAPCo results as part of its annual reporting responsibilities. MP Evans holds 34.4 percent of NAPCo's shares.
Last year's loss of A$7.35m for NAPCo compares with a loss of $5.68m in 2012, and a profit of $11.82m the year before that, when seasonal conditions were much more favourable.
MP Evans' share of NAPCo's loss in 2013 amounted to $2.53m (2012 $2.16m).
In its 2013-year report to the market, MP Evans says 2013 was the most challenging season experienced by the company, and indeed most of Northern Australia, since 2008.
While storms finally provided relief to many of the company's northern properties in December, the benefits were short-lived as hot and dry conditions returned. Since year's end, however, many of the NAPCo properties had received some further useful rainfall.
NAPCo's 2013 loss incorporated a decrease in the valuation of the cattle herd of $7.17 million, made up of a $6/head decline in the valuation of the herd compared with the previous year's end; a decline in herd size of 9514 head; and lower average weight per head.
The company herd reduced in size from 197,309 head to 187,795 head by the end of the year. Because the company values at year's-end and does not accrue unbranded calves, the herd size figure can be a 'moving feast' across a yearly cycle, however, and could easily exceed 220,000 head if calculated at June 30.
A total of 58,638 calves were branded during the year, about 4000 fewer than in 2012, mainly due to the very poor season. Hot, dry conditions in early 2013 impacted on calf survival, while later in the year, the heatwave conditions saw weaning and branding of later calves held over until 2014.
NAPCo sold 64,017 cattle during 2013, 4500 more than in 2012, and the highest number since the 2008 drought year.
Feedlot plays vital drought mitigation role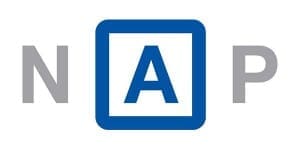 The company's recently-expanded Wainui feedlot near Bowenville on the Eastern Darling Downs played a critically important role in the retention of significantly more young cattle than would have been possible in a similar drought event in previous years, the report said.
"It was possible substantially to maintain the breeding herd by using Wainui's expanded capacity to absorb weaner cattle earlier than they would normally be admitted," it said.
Brandings in 2014 are expected to be about the same as in 2013.
Prices for the heavier, grain-finished cattle produced by NAPCo broadly fell during the first half of the 2013 year, largely as a result of the dry conditions leading to oversupply.
"However, the continuing decline in the value of the A$ had a more positive impact on prices in the second half, especially for NAPCo's heavier cattle, which are more closely linked to export beef markets. By the year's end, prices for lighter cattle continued to trade at below their end-2012 levels, while prices for the heavier, grain-finished cattle were similar to their end-2012 levels," the report said.
Significant rainfall across most of the NAPCo properties in recent months represented a welcome relief to the extremely dry conditions suffered in 2013.
"Australian beef cattle prices have increased recently, partly in response to the rainfall and partly as export demand continues to grow, especially in Asia, helped by the weakening A$. Future price prospects appear favourable," it said.
Bore drilling program continues
Water improvements continue to take place to further build carrying capacity on breeding properties, with much of that concentrating on Alexandria on the Barkly Tableland. An additional 40 waters have been added at Alexandria over the past six years, spreading the grazing impact more evenly across the country.
The company's NT properties are now running about 12,000 more breeders than they did a decade ago, due solely to the provision of more waters, and the water development will continue, the report said.
Prospect of NAPCo sale recedes
The MP Evans financial report also appears to shut-down any near-term sale prospect for the NAPCo business.
As part of a strategic review carried out last year, major shareholders MP Evans and the Foster family considered a prospective sale process for their combined majority holding in NAPCo, however that process had now been brought to a close, without a result.
The MP Evans board said it would, however, continue to consider any opportunities that may arise in relation to its holding in NAPCo.
The company also had a long-term plan to dispose of Woodlands, a western Queensland grazing property aggregation it owns separately to its shareholding in NAPCo. The Woodlands aggregation, used primarily for agistment during 2013, went close to breaking even in the financials presented by MP Evans. At the start of the year Woodlands held about 5500 of its own cattle, but these were rapidly sold-down as the dry year progressed, leaving only 676 company-owned cattle by year's end.
Some of these were replaced with agisted cattle, with a further 7300 added early, before declining to 3800 by year's end.