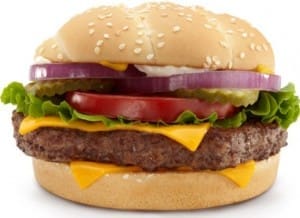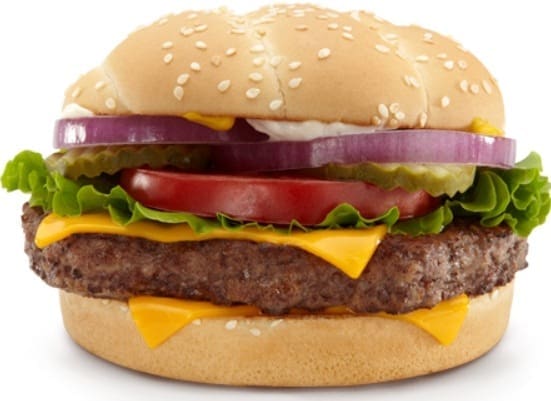 AUSTRALIA's biggest international beef customer, burger chain McDonald's, has reported stronger results in its Asian operations, but declines in North America and Europe in its second quarter financials reported yesterday.
Overall the company had higher revenues and earnings per share for the quarter ended June 30, it reported.
Global comparable sales for the quarter (comparing stores operating both this year and last) were relatively flat, reflecting higher average purchase amount and negative guest traffic in all major segments.
Consolidated revenues increased by 1 percent, impacted mostly by expansion in store numbers. Operating income was flat, but decreased by 1pc when currency movements were taken into account.
In McDonald's North American operations, second quarter comparable sales decreased 1.5pc while operating income rose 1pc. Results for the quarter reflected negative comparable guest traffic amid ongoing broad-based challenges, the company's report said.
Within its European division, comparable sales declined 1pc and operating income was flat, while decreasing 4pc when currency adjusted, for the second quarter. Operations in the UK and France delivered solid comparable sales and operating income results for the quarter, compared with the same quarter last year. Germany's quarterly performance reflected ongoing weakness.
The Asia/Pacific, Middle East and Africa region (including Australia) recorded second quarter comparable sales increase of 1.1pc, reflecting strong comparable sales performance in China, as well as positive performance in many other markets.
Results were impacted by continued weakness in Japan. The region's second quarter operating income declined 2pc, but increased by 1pc once currency factors are removed. Enhanced value offerings, locally-relevant product promotions, convenience initiatives and new store development (principally, major expansion in store numbers in China) were positive contributors to the region's results.
McDonald's president and chief executive Don Thompson said heading further into 2014, the company did not expect any material changes to the global operating environment.
"As such, full year 2014 global comparable sales are expected to be relatively similar to year-to-date June performance, with July global comparable sales expected to be negative," he said.
While near-term results were expected to remain muted, sizable growth opportunities remained, and the company remained committed to pursuing those opportunities through continuous improvement in everything it did.
During the quarter McDonald's announced plans to return $18-$20 billion to shareholders through a combination of dividends and share repurchases between 2014 and 2016.
Pete Bensen, McDonald's chief financial officer said this cash return target reflected a 10-20pc increase over the amount of cash returned in the prior three-year period, and was based on several ongoing factors, including the significant free cash flow generated from company operations, as well as the use of cash proceeds from debt additions and refranchising of at least 1500 restaurants.