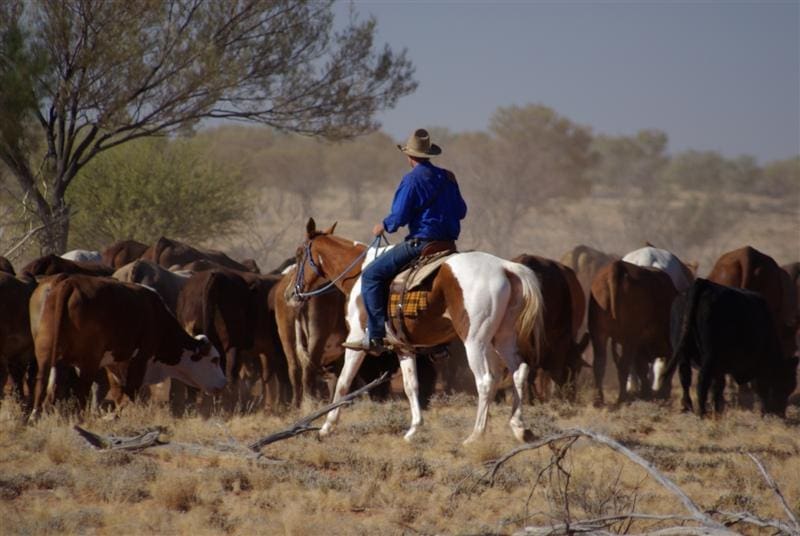 SIGNIFICANT variation exists in the performance of northern beef businesses, both within and between regions.
Across Northern Australia (Queensland, the Northern Territory and the top half of Western Australia) top performing producers are consistently generating higher profits and have businesses more likely to be economically sustainable.
These are some of the findings from the 'Northern Beef Report; 2013 situation analysis' released recently by Meat & Livestock Australia.
The report also found that the factors separating the top performers were few and relatively straightforward and that there is room for improvement across the industry.
So who are the top performers, what are they doing differently, and what lessons can be learned from them to improve your performance? First, let's clear up a couple of important points:
The top 25 percent of producers are not an elite group achieving unattainable performance – one out of every four mailboxes you drive past will be a top 25pc producer. You could be, or could become, one of them.
Droughts and fluctuating prices affect the top producers, as they do everyone. The below discussion takes a long-term view at what determines performance through the full range of seasonal conditions and market fluctuations.
One factor that differentiates the top performers is scale, or the number of Adult Equivalents (AE) they run.
The top producers are typically larger (on average) than the average. However this alone does not explain all of it, and there are smaller producers who are top 25pc producers. Scale is also hard to change in the short-term, so we need to look beyond that and see what can be done to improve performance other than increase in size, because bigger is not always better.
When scale is excluded as a factor, the top performers consistently have:
Higher Income/AE through Higher Kg Beef/AE (Higher reproductive rate, Lower mortality rate, Higher Sale Weights)
Lower enterprise expenses per AE
Lower overhead expenses, as a result of better labour efficiency
A lower asset base.
The factors above are few, straightforward, largely within the control of management and can be addressed independent of scale.
So let's examine each one in a little more detail:
Higher Income/AE
Income is a function of the productivity of the herd (measured in terms of kilograms of beef produced per AE per year) and beef prices. Prices are important, but it is businesses that have higher productivity that have higher income, whatever the market does.
Small differences in reproduction, mortality and sale weights make significant differences to how much beef a business produces, which in turn affects its income. Top 25pc businesses consistently outperform on these measures, but there is usually little difference between them and average producers in terms of average price received.
Lower enterprise expenses/AE
The key point here is not simply spending less directly on the herd (animal health, contractors, fodder, selling costs, supplements etc) but spending it better. Where can you spend money on your herd where every dollar spent gives you more than a dollar back? Where are you spending money that is giving you less than a dollar back for each dollar spent?
Lower overhead expenses, as a result of better labour efficiency
The size of a business has a big effect on the overhead expenses per AE of a beef business, up to a point. However labour efficiency has an influence on the overhead costs of all businesses regardless of scale. The cost of labour goes right through the business and is not limited to wages, in fact labour influences about 50pc of the cost structure of a beef business, which is why it is a critical measure.
A lower asset base
The top performers are separated on the basis of profitability, which is profit divided by assets. So while profit is important, the value of the assets used to generate that profit is also important. The most profitable producers do not always have the highest profits, but achieve a higher profitability through a lower asset base. This means the top performers are not always on the best country.
Honing business skills
Another factor separating the top performers is that they have good business skills, along with a comprehensive understanding of their business performance and what drives it. These business skills are different to those needed to manage the herd, and they are not hard to learn.
The Business EDGE workshop was developed to provide these business skills to beef producers. A series of Business EDGE workshops will be held throughout Southern and Central Queensland in July and August, by Bush AgriBusiness. The findings of the Northern Beef Report will be covered in detail during these workshops, where participants will also learn to:
Determine if their business is economically sustainable in the long term, and if not, what to do about it.
Prepare and understand key financial information for their business.
Determine if their herd is performing as it should.
Determine if their debt is creating, or destroying, wealth and how much the business can afford.
How to rationally allocate capital expenditure projects so that asset values, profits and cash flows improve over time.
Provision and plan for succession and retirement so each event is fully-funded.
Determine if all the family needs and aspirations can be funded by the business.
Workshop dates and locations:
July 21-22       Kingaroy
July 23-24       Roma
August 11-12  Clermont
August 14-15  Rockhampton.
For more information visit www.babusiness.com.au/products/business-edge or contact Ian McLean on 0401 118 191 or ian@babusiness.com.au
* Ian McLean works with and analyses commercial beef businesses across Northern Australia. He is co-author of the Northern Beef Report and co-deliverer of the Business EDGE workshop for beef producers.