Heartland Group, the parent company behind Australian livestock finance provider StockCo, has signed a conditional share purchase agreement for the acquisition of Challenger Bank.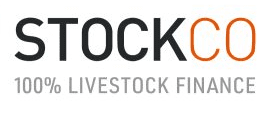 The key benefit in the deal is that it shifts Stockco's access to funds from wholesale to retail level, providing opportunity to expand lending capacity in Australia.
The $36 million deal is subject to obtaining the requisite regulatory approvals.
Based in Melbourne, Challenger Bank is an established authorised deposit-taking institution (ADI) which offers agricultural and other customers a range of savings and lending products.
Subject to completion, Heartland's existing livestock business in Australia will be transferred to sit under Challenger Bank.
The opportunity to grow these existing businesses in Australia either as part of a bank or a broader banking group was significant, Heartland said in a statement.
Challenger Bank also afforded further opportunities to expand Heartland's products into Australia.
"Heartland's strategic objective for expansion in Australia requires the establishment or acquisition of an ADI. Becoming a bank through an ADI in Australia would make possible a number of benefits:
access to a deep and efficient pool of funding to support ongoing growth
potential uplift in margin, to the extent that retail funding rates are less than wholesale rates, and
providing a platform to extend Heartland's 'best or only' strategy into Australia.
"Heartland Board's assessment was that Challenger Bank is a stronger acquisition opportunity for Heartland's execution of its strategic objective for growth in Australia as it offers a full ADI licence," the statement said.
Challenger Bank has also recently undertaken a program of significant investment to build out its digital capability, which fits with Heartland's digitalisation strategy.
"Heartland's purchase of Challenger Bank signals a major step forward in our Australian expansion strategy," Jeff Greenslade, CEO Heartland Group said.
"A pathway to acquiring an ADI licence will create access to deep and efficient funding pools which allows for growth and the possibility of improved margins. This particular acquisition also presents the opportunity to build a high-quality and scalable banking platform in Australia, allowing reach to more customers," he said.
"Our approach in the Australian market is guided by our best or only strategy, meaning we will target segments of the market where we can provide products where we can differentiate from the mainstream. Our Livestock Finance business is a prime example of this."
"Once the acquisition has been completed, our intention is to scale Challenger Bank's digital banking platforms to broaden the reach of our current product offerings, Reverse Mortgages and Livestock Finance, and look to expand into new products."
Source: Heartland