The board of beleaguered steel manufacturer Arrium has agreed to put the business into voluntary administration.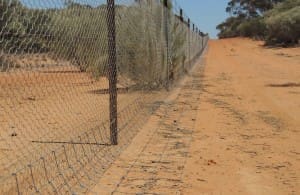 The move comes at the request of banks and US debtors, who are owed around $2.3 billion.
The Arrium business changed its name from OneSteel in 2012. Among Arrium's vast network of business divisions are the Waratah Onesteel and Cyclone businesses, said to be the only Australian manufacturers of significant size of barbed and plain wire, steel posts and other fencing materials used widely across the cattle and sheep industry.
Accountants Grant Thornton have been appointed administrator, Arrium confirmed in a statement to the Stock Exchange this morning.
Staff within the Waratah business have been told this morning that it will be 'business as usual' for the timebeing.
The Onesteel Waratah wire/rural business is understood to have been delivering strong financial results for the Arrium conglomerate.
"After considering the available alternatives, in the current circumstances it has become clear to the board of Arrium that it has, unfortunately, been left with no option other than to place the relevant companies into voluntary administration in order to protect the interests of stakeholders," Arrium said in its statement.
Grant Thornton said it would assume executive control immediately and, in conjunction with key stakeholders, conduct an urgent review of the core Australian steel and mining businesses.
"The group will continue to trade on a 'business as usual' basis whilst the administrators undertake a comprehensive and thorough review to identify the steps that can and should be taken to stabilise the businesses, with a review to restructure," one of the four voluntary administrators, Michael McCann, said in a letter to the ASX.
Voluntary administration provides Arrium and its stakeholders time to develop options that might help preserve long-term value and optimise the position of its creditors, Grant Thornton's Paul Billingham said.
"Our focus will be to stabilise current trading, maintain business as usual across the group's affected operations, identify ways to restore the performance of key business units and develop an optimal solution that maximises the return to creditors," he said.
Putting it in the hands of an administrator is a blow to the 7000 workers Arrium employs across Australia, with the bulk of its steel and mining operations based in South Australia.
The federal government said it was disappointed by today's announcement but remained hopeful of a positive outcome.