The A$ is likely to fall further in the wake of the Reserve Bank of Australia's decision today to leave interest rates unchanged, financial sector analysts say.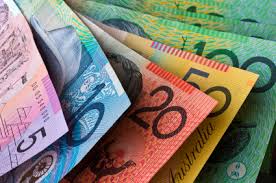 With opinion divided within the financial community over the prospects for a rate adjustment today, the RBA cash rate was again left unchanged at 2.25 percent following the April RBA board-meeting this morning.
"The RBA retains a strong easing bias, evidenced by the use of the phrase "for the time being" in relation to holding interest rates steady," the National Australia Bank said in its analysis this afternoon.
The board added further qualifiers in its statement, suggesting "further easing of policy may be appropriate", and "the Board will continue to assess the case for such action at forthcoming meetings."
"The RBA has again talked the $A down, saying that further depreciation seems likely, particularly given the significant decline in key commodity prices," NAB said. "The Bank likely has a preference for a lower $A over still lower interest rates."
The RBA noted that prices for key Australian exports (particularly iron ore) have been falling sharply and therefore Australia's terms of trade are continuing to decline.
Importantly, the RBA is again talking the $A down noting: "Further depreciation (in the currency) seems likely given the significant declines in key commodity prices." Interestingly, the Bank removed the text that the currency remains above most estimates of its fundamental value, something NAB's FX strategist Ray Attrill has pointed out in recent weeks.
NAB continues to forecast the next rate cut to take place at the RBA's May Board meeting, however it anticipated the market attaching "some probability" to a later move, as incoming economic data could turn out to be better than expected.
"Assuming there is another cut in the next few meetings, thereafter, we continue to anticipate that the market has become too pessimistic about the extent of near-term further rate cuts, particularly if the Fed begins tightening in the next 3-4 months and the $A depreciates as the RBA anticipates," NAB said.
"It would also seem that the market is too aggressive in pricing much lower Australian interest rates beyond the forecast next rate cut. It remains NAB's expectation that after a further rate cut is delivered (if indeed it actually is), then the RBA will likely be on hold for an extended period barring a sharp deterioration in the Australian or global economies, which is not currently forecast," NAB said.
"This forecast would be strengthened should the Fed begin tightening in the next 3-4 months and the $A does in fact depreciate as the RBA is anticipating.