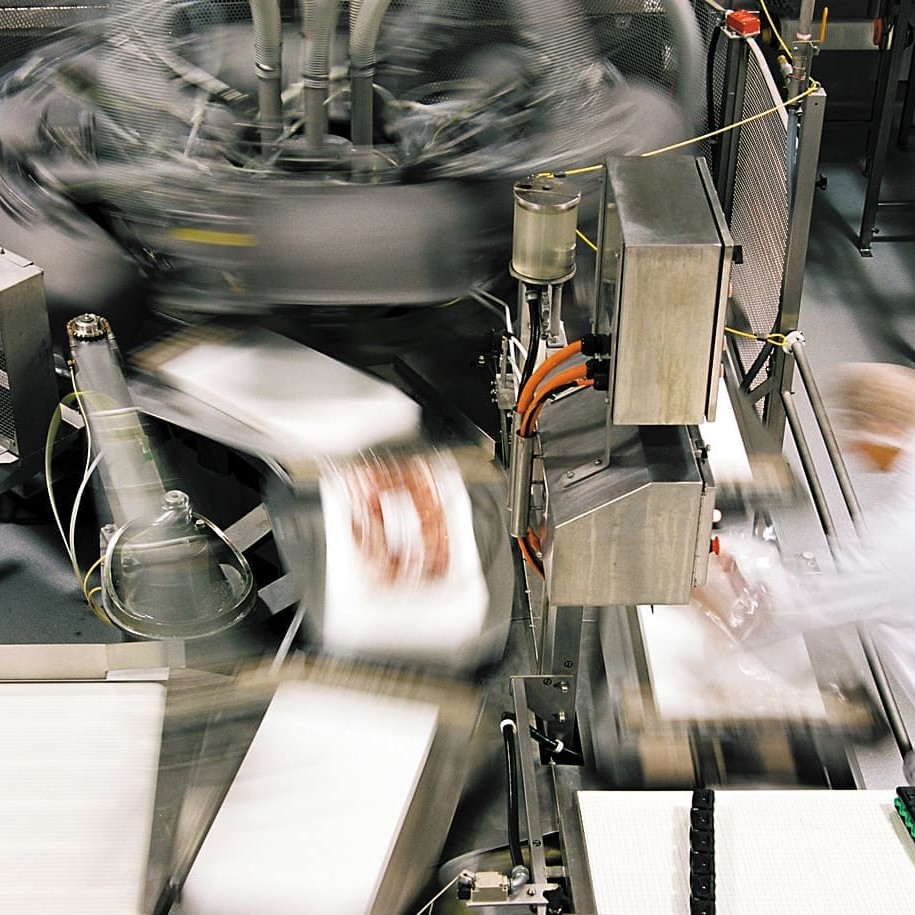 Value-added food processing has been identified by financial consultancy Deloitte as one of 25 growth hot-spots with the biggest potential to lift Australia's economic growth trajectory over the next 20 years.
In its report released today, "Positioning for Prosperity? Catching the next wave", Deloitte sees further processing as an extension of agriculture, which itself is identified as one of the 'Big Five' sectors that could generate an extra $250 billion to the Australian economy over the next two decades.
Further processing of agricultural commodities was identified in the report as one of 19 'sectoral hotspots' with the greatest potential to contribute to prosperity in Australia's post mining boom era.
"Although the mining boom isn't ending, it is changing in ways that will reshape Australia's industrial landscape," Deloitte says.
"The prices the world is paying for Australian (mining) commodities remain multiples of where they were before the latest upward surge. Yet they are already below their peaks and the consensus among economists is that they'll go even lower still. That's because the end-result of a boom in global demand for (mining) commodities isn't a boom in their price, but a boom in their supply," the report says.
The further-processed foods sector could help Australia catch the 'dining boom' in Asia, North America, the Middle East and elsewhere, offering huge potential for the economy, the report suggests. It predicts that the further-processed food production sector could grow at about 3.8 percent per year over the next two decades.
"Asia values Australia's food safety standards highly, meaning that some markets will pay a premium to have their food processed and packaged here in Australia – think powdered milk formula for infants, for example," the report said.
Deloitte's national agribusiness leader Rob McConnell said that similar to the fluctuations experienced by the wider agribusiness sector, the local food processing industry had had a bumpy ride of late.
"The lower-value, higher-volume end of the market has struggled to compete with overseas processors not weighed-down by a strong A$, and relatively high input costs from labour and energy," he said.
According to Deloitte's analysis, Australia needs to move from producing commodity products to growing, processing and supplying more value-added premium produce.
"This is a sector in transition, with a shake-out of well-established players occurring alongside the emergence of specialists operating in the premium space where they are in a great position to exploit new market growth opportunities," Mr McConnell said.
"After feeding ourselves, Australia can meet only a small percentage of Asia's current food demand – let alone its future demand. That suggests that our opportunity isn't so much to be the supermarket to Asia as its delicatessen – offering high-value, higher-margin products."
"New Zealand has already done this, showing standout success in global dairy markets and turning its might in agribusiness into downstream manufacturing dominance as well. We are seeing increased interest from investment groups such as private equity, corporates and sovereign wealth funds in Australian food processing assets," Mr McConnell said.
"This is being driven by factors such as retailers' desire to virtually integrate their supply chain, trace produce from farm to store shelf and significant upside in the agribusiness growth sector overall. While exposing them to the upside, investing in a number of areas within food processing can help these investors to reduce their exposure to some of the variability of primary production assets, including commodity prices."
While the strength of the A$ had undoubtedly hurt the food processing sector in export markets, other factors at play included Australia's cost base as a manufacturing country. Another inhibitor to competitiveness was the way the food industry is regulated, with embedded costs further hurting our cost competitiveness.
One of the co-authors of the report Deloitte Access Economics' Chris Richardson, said the 25 sectoral growth hot-spots were chosen for their potential to contribute to Australia's future prosperity.
"As Asia's boom evolves and new domestic opportunities arise, our research suggests that Australia's growth prospects remain excellent," he said. "Our future prosperity will come from a more diversified spread of sectors, enabling Australia to remain the fastest-growing developed western nation in the world in the coming decade."
Agribusiness named among 'Fantastic Five'
The report also features a 'Fantastic Five' list which Deloitte tips will fill the growth opportunity void left immediately after mining.
The agribusiness sector features on the list, along with by international education, tourism, gas and wealth management.
"If we address the barriers to their success, Deloitte estimates these could be worth an extra $250 billion to the economy over the next 20 years, with the potential to match mining and keep Australia near the top of the world's prosperity charts," the report said.
The 19 additional 'pockets' listed as future growth wave prospects, including value-added food production, could contribute at least a further $150 billion to Australia's economy of managed properly. Importantly, these growth pockets were mainly in high job-creating areas of the economy.
The report identified five 'big-picture' advantages which gave Australia a head-start.
"As history has shown, growth alone isn't enough to deliver success to Australia. We also need an edge – a source of comparative advantage that's hard for other nations to match," it said. The five advantages included:
world-class resources in land, minerals and energy,
proximity to the world's fastest-growing markets in Asia
our use of English, the world's business language
a temperate climate; and
well-understood tax and regulatory regimes.
"Our core message is that while global or domestic opportunity and structural advantages are necessary requirements, they are not in themselves sufficient to ensure success, even in sectors like gas that appear to have everything going for them," Deloitte said.
"The other key ingredient is our capacity to cash in. This is where the hard work comes in."
"Our task is to build on our areas of advantage to improve Australia's performance relative to our global competitors and at home. This means creating things like a better-skilled vocational workforce, more efficient regulatory and tax regimes and a stable and clear set of policy rules for businesses."
It will also rely on our ability as a nation to set a coherent and long-term policy vision and to implement it consistently over time.
In order to achieve its economic growth potential, Deloitte offered a list of must-haves. Australia will need to:
Shun complacency and adopt a sense of urgency about the need for growth
Embed long-term thinking in the way we make business decisions
Reach and maintains clarity on the right triggers for economic impact
Pre-emptively up-skill people for the emerging jobs of the future
Embrace diverse participation in the workforce, especially by women
Achieve policy coherence across all areas of government
Adopt practical mechanisms to make collaboration happen consistently
Develop a greater sense of confidence about our growth potential and future prospects.
Any comprehensive framework should also be developed in consultation with investment groups that take a long-term view and have the capacity to support plans over decades, such as institutional investors and super funds, Deloitte said.
This might have the added benefit of helping counter the short-term focus that many boards faced from shareholders and the funds management community.