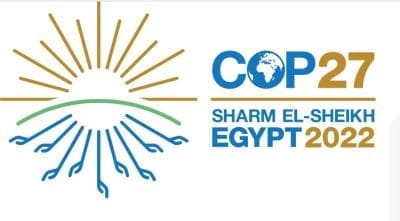 WORLD leaders will next week descend on the Egyptian city of Sharm El-Sheikh to discuss the global effort to fight climate change, with the financial sector being a particular focus.
Many have labelled this year's Conference of Parties (COP) as the "boring COP" after the equivalent event in Glasgow last year, COP26, saw Australia form its target to have net zero emissions by 2050 and the threat of a "meat tax" in the United Kingdom.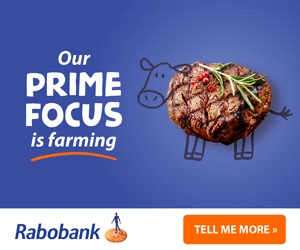 Others have labelled this year's event the first "food COP" with a "sustainable plate of food up for debate".
COP27 will have a big focus on sustainable agriculture, particularly the way it is financed. Day five will be the agriculture and adaptation day with policy makers and industry discussing an initiative called Food and Agriculture for Sustainable Transformation (FAST).
According to the FAST document, the main aim will be to form a strategy to have more finance and knowledge in the field of stainable agriculture practices.
"Recent assessments show that availability and access to climate finance at both farm and country levels remains largely insufficient," the document sayd.
"Addressing this need, the aspirational goal of FAST is to implement concrete actions that would result in improving the quantity and quality of climate finance contributions to transform agriculture and food systems by 2030, to support adaptation and maintain a 1.5-degree pathway whilst supporting food and economic security.
The FAST initiative will focus on three pillars:
Access to finance
Knowledge and capacity
Policy supports and dialogues
Australian delegation heading over
Plenty of Australian industry representatives are heading to Egypt for next week's summit – including National Farmers' Federation president Fiona Simson, Global Roundtable for Sustainable Beef president Ian McConnel, Jigsaw Farms co-owner Mark Wooten, Asparagopsis manufacturer Seaforest CEO Sam Elsom, Macdoch foundation CEO Michelle Gortan and Australian Forest Products Association chair Dianna Gibbs.
Federal energy and climate climate change minister Chris Bowen will be attending without Prime Minister Anthony Albanese, according to the Sydney Morning Herald.
NFF Chief Executive Officer Tony Mahar said COP 27 was a key opportunity to build on effective climate policy for Australia.
"Agriculture is a big part of the solution to meeting carbon reduction targets. There are many actions our farmers are already taking and adding trees – at the right scale and location – to primary farm enterprises can be a climate solution that ticks many boxes," Mr Mahar said.
"When done properly it can help Australia achieve its emissions reduction targets, complement traditional farming enterprises with financial, biodiversity and stock shelter gains, and help solve Australia's timber supply crisis.
"Increased farm productivity also means more food on the table, a critical issue as the world faces a food security crisis. The time is right for a new approach to farm forestry to be a central solution."
The Australian delegation will also take the role of forestry in reducing emissions to conference. Mr Wooten said tree planting has been a big bonus for Jigsaw Farms.
"About 20 per cent of our land has been converted to trees, half of that for farm forestry and half for biodiversity," he said.
"The benefits have been amazing. We are now able to carry a far greater number of sheep and cattle thanks to the shelter the trees have provided, reducing losses from windchill.
"There have also been marvellous biodiversity dividends. We counted 45 bird species in the late 1990s. Now we have more than 170.
"In addition, we are soon to benefit from a major financial gain when our production trees are harvested for timber. I know plenty of other farmers who would get involved in farm forestry if the business of carbon farming was made simpler and the management of the tree crop made easier," Mark Wootton said."