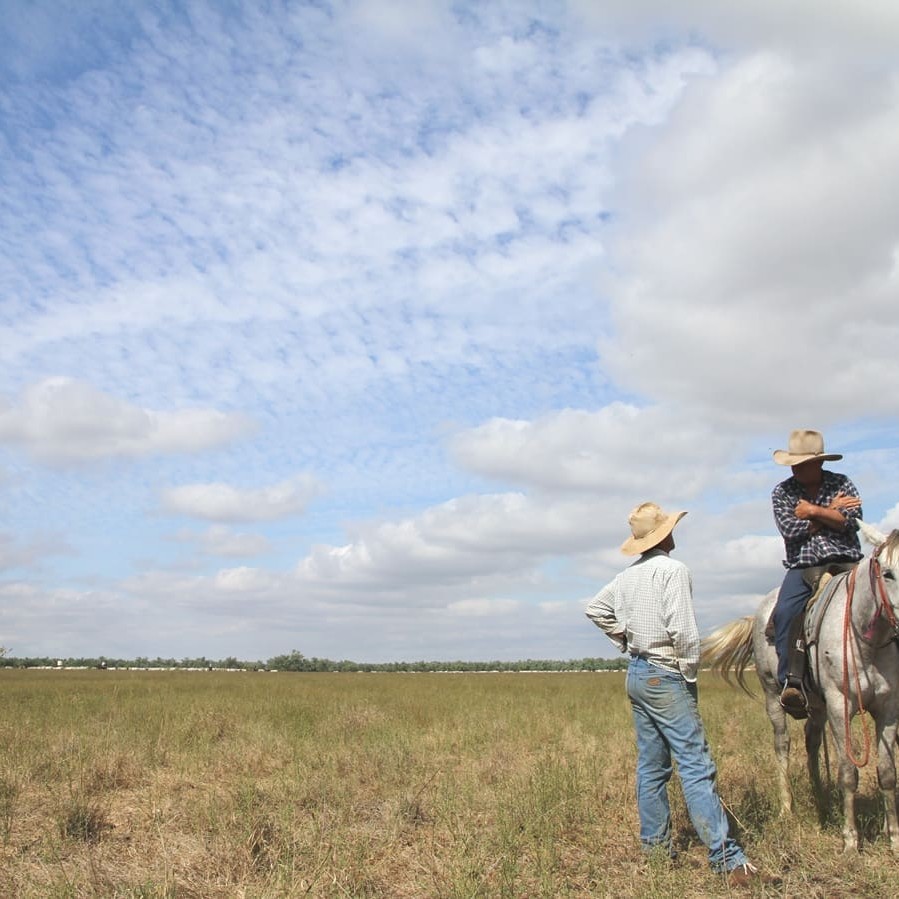 A new website dedicated to cattle agistment is offering free listings to landowners who have land available to agist to producers affected by this year's drought and fires.
The new site www.agistment.net.au is the brainchild of young western Queensland grazier David Birchmore and his wife Sarah, who like many, had trouble sourcing agistment when they went into the market earlier this year.
After numerous phone calls to agents, neighbours, acquaintances and 'friends of friends' neighbours', David was still looking, and thought there had to be an easier way.
"The bush telegraph can be effective, but isn't always correct, or is often a few days out of date," David said.
"Add to this the fact that usually by the time the papers are delivered out here the agistment is long filled. It can be difficult and frustrating to find suitable agistment."
While there were already references to agistment listings online, these tended to be spread out across numerous agency or classified advertising websites, listing anything from fodder to second-hand machinery.
"We wanted to consolidate agistment listings at a single point," David said.
The site allows users to select their preferred region and view all agistment available in that area. There is also an option to sign up for 'Email Alerts' for preferred region(s), and receive a notification each time a new agistment listing is uploaded. This alleviates the need for users to constantly 'check back' to see if any new agistment has been listed.
The landowners also benefit as their agistment is immediately emailed to producers specifically looking for agistment in their region.
"We wanted the service we are offering to be simple to navigate and easy to use," David said.
Given the state of the season across large parts of Eastern Australia, the response to the site's email alerts service had been 'incredibly positive', with just under 700 registrations to date.
"From the other side of the fence, landowners who have listed agistment with us have reported overwhelming response to their ads, with many listings being filled within 48 hours – much quicker than traditional methods of advertising agistment."
And agistment wasn't just about alleviating a drought situation, David said.
"For many young graziers or people just starting out in the industry, the cost of land and reluctance of many banks to lend more than 50pc of the value of a property can make owning their own property a long-term goal," he said.
"Agisting country to build and grow their herd is a viable business model for many producers who are still getting started. And by the same token, with the average age of farmers in Australia currently at 58, many landowners may choose to continue to live on their property, but shift some of their income to a more passive stream.
"Agisting their land allows to them to continue to earn an income from the property, without the labour intensive workload associated with running their own cattle. Our primary goal is to put these two groups of people in touch with each other," David said.
"With the worsening drought situation in QLD and recent fires in NSW substantially increasing the number of graziers looking for agistment we have decided to offer free listings to any landowners who may have a paddock or two available to agist," he said.
Any landowners wishing to offer agistment, or graziers interested in signing-up for the email alerts can click here to visit www.agistment.net.au