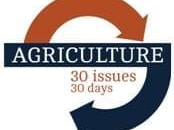 Conversion of leasehold land to freehold tenure is the only way to safeguard the future long-term viability of up to 66pc of Queensland's agricultural land and to avoid an economically-driven exodus of hundreds of primary producers and their families from the industry, AgForce Queensland today said.
Highlighting the issue as part of the '30 Issues, 30 Days' campaign, the organisation said the continued and escalating financial demand placed on rural businesses by leasehold rental fees could be sustained only in the short-term with land tenure reform across the state the most practical and equitable solution.
Approximately 66pc of Queensland is owned by the State Government and leased back to farmers under long-term lease agreements with this land referred to as 'leasehold'. The majority of the remaining 24pc (approximately) of the state is classified as freehold and owned by individual landholders with no requirement for rental payments to Government.
Despite being 'rented', leasehold properties must first be purchased in the open marketplace by landholders, often for prices equivalent to freehold rates. Despite this, the Government retains the right to resume leases, can set onerous terms and conditions and imposes annual rental fees.
AgForce Queensland General Manager of Policy, Lauren Hewitt, said an affordable option for conversion of leasehold land to freehold was the only common sense and fair long-term solution that would recognise the capital investment leasehold landholders had made in their properties and their contribution to the economy.
"These producers have already purchased this land and have paid thousands upon thousands of dollars in rental fees while also investing millions of dollars in development and infrastructure," Ms Hewitt said.
"The leasehold system is one that dates back more than a hundred years and was originally designed to encourage development of remote and regional land for the productivity of the state.
"That development has occurred, at the expense of the primary producer so after this long and with so much investment having been made surely they have now earned the right to take on these properties in a leasehold capacity."
"Furthermore, the continued economic burden of leasehold rental fees at a time when commodity prices have declined in real terms for the past decade is cutting industry off at the knees."
AgForce Queensland yesterday called for a review of the way leasehold rents are calculated so as to better reflect the production capabilities of land as opposed to being based on unimproved land values which are strongly influenced by factors external to the agriculture industry.
However, Ms Hewitt said this was a short term solution with tenure conversion critical in the longer term to preserve the Queensland rural sector.
"The reality is hundreds of our primary producers will not survive without this action and this will flow on to our rural and regional communities."
Charters Towers district beef producer, Emma Robinson, said the existing tenure framework put in jeopardy the future of her family's business.
"We want to make a long term investment into our enterprise and want to create an enterprise that we can leave for our children," Mrs Robinson said.
"But we have that uncertainty as to not really knowing what the requirements of our tenure is going to be and wondering if it will be renewed into the future as well as the ongoing burden of land rents."
Rolleston beef producer, Ian McCamley, questioned the sustainability of State Government holding 66pc of the state's land mass.
"The cost of managing leasehold land across Queensland is incredible and the bureaucracy behind it huge," Mr McCamley said.
"If there is reform there is potential for an injection of cash for the Government when landholders do pay for the right for freehold, at a time when I think they really need it."
AgForce is highlighting 30 issues of critical importance to agriculture in 30 days – click here to learn more